Boston Red Sox: Let the arrogance begin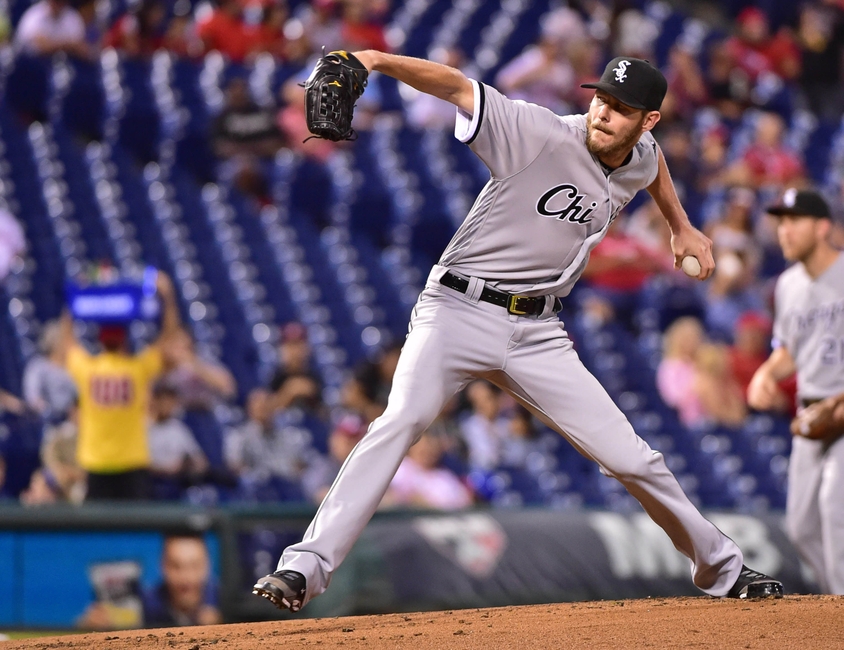 The Boston Red Sox will be favorites to win the American League pennant and possibly the World Series. A warning – our fans will be excessively insufferable.
Let the arrogance begin. What is there to be arrogant about if you were a Boston Red Sox fan? It has been three long years since we won a World Series title and in our attention span of this century that is a drought of biblical proportions. That has changed dramatically with some recent moves that even brought the attention of the Yankees Brian Cashman.
The Yankees had and still have the arrogance and that is their birthright when you see the number of flags fluttering at The Stadium. Maybe a more appropriate term – at least for the players – is swagger. The Red Sox have certainly inherited that baseball gene with the successes of the current century.
To paraphrase Earl Weaver, who said everything in baseball revolves around that little bump in the middle of the diamond that is what it all comes down to- pitching. And pitching is what the Red Sox now have. A wealth of pitching. That is the driving force.
The new mentality in baseball is to build from the back instead of the front end, but the Red Sox it's to do both with additions to the starting staff and the bullpen. Shrewd moves – at least on paper and not necessarily the field – that must wait until the conclusion of the 2017 season.
In the 2016 you could see this with the additions that were made with Craig Kimbrel, Carson Smith, David Price and later in Drew Pomeranz. These acquisitions represented much in Red Sox treasurer, both in prospects and money. An incredible risk that was taken by Dombrowski. They made the playoffs and then quickly made an exit. Now a double-down.
Historically the best Red Sox teams needed pitching and that could have been Cy Young, Babe Ruth, Tex Hughson, Roger Clemens, Pedro Martinez, Curt Schilling, Josh Beckett and Jon Lester. Now they have developed a staff that can rival any in their history.
If you wish to find winners and losers in this it is the same person and that is Dombrowski. The risk he has taken recently with the acquisitions could either blow up or will become a keystone for a few more championships. Dombrowski's career is all going to come down to what he did in the winter meetings of 2016-17 and attached to the previous moves of 2015 off-season.
By now everyone knows all about every little piece of minutiae regarding Chris Sale. There are certainly nuggets one can pick up that show he may be on the path to some type of pitching Hades. One can cherry-pick a substantial number of statistics that show Sale is one of the best in the game. Based on how many teams sought him out I would certainly say it is on the latter.
There are now expectations for a season that will be a disappointment if this team is not facing off against the Cubs in the World Series. Anything less than that is a failure and will be treated as such by the fans, media and even the players themselves.
More from BoSox Injection
If anything I have learned from sucking up resources on this planet for so many decades is that one needs to have some patience and not be so cynical about everything baseball – especially with the Red Sox. There is however that little vestige of the Fellowship of the Miserable that still remains. Where you expect everything to go wrong instead of going right. This portion has been placed on hold in the recesses of my brain pan for 2017.
The Red Sox are the clear favorite in the American League. They are simply loaded with pitching. But the skeptic will look and say what about the offense? The building process is not done and there are still a few trades or signings that could take place, but if what they had in place right now is what we have I will say it is good enough.
The Red Sox still maintained a solid core of players that are young or in the prime of their baseball career. Some could conclude that both Dustin Pedroia and Hanley Ramirez are on somewhat of a downward trajectory. I can't really argue that, but I feel they both have a few more very good seasons left and there should be no worries.
I also have little concerned about the strip mining that took place on the farm system. Some of the prospects dealt could end up as All-Stars or where they could end up as just trivia questions. That is always the risk when trading away too, and we all know the names we can bring up of players that left only to become stars elsewhere.
The prospects that were traded were the result of an evaluation staff that may have done one of the best jobs in baseball over the last 10 seasons. What remains is still a few prospects that have major league potential written all over them. You may see some in a few seasons.
The Red Sox have traded away two top prospects that were pitchers from an organization that really hasn't produced much in the last decade or so that could be productive. They simply went outside the box once again to address that issue.
So now I have an infusion of arrogance or is it an infusion of optimism? Maybe a little bit of both, but I think this team is going to be exciting and it is going to have at least 100 wins when the end of September rolls around. That will create a certain swagger – just like Yankee fans of yore.  You will certainly see it exhibited on the road and especially at Fenway Park.
This article originally appeared on