Lucky Red Sox fan's foul ball saved by a ledge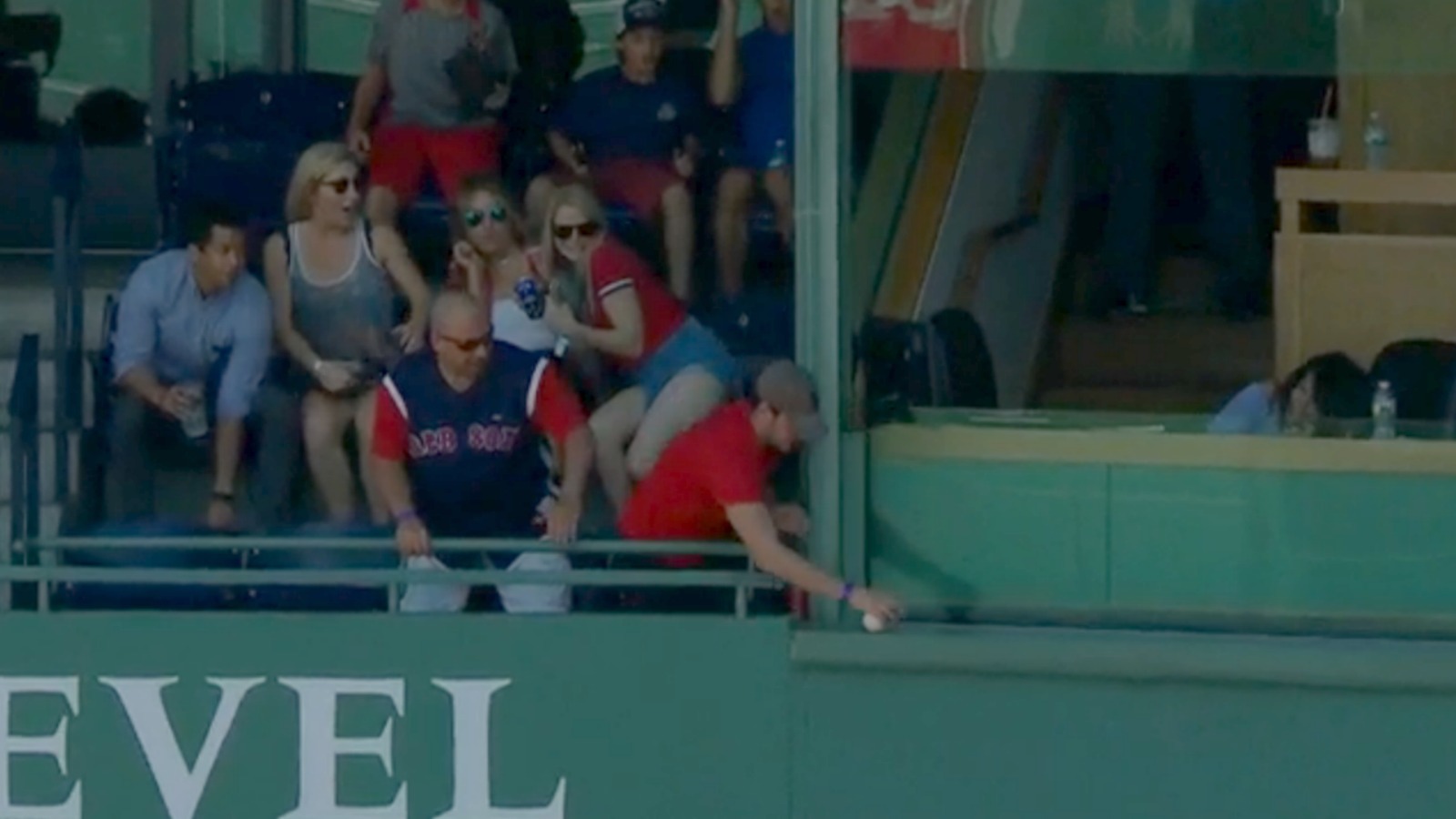 Los Angeles Angels third baseman Yunel Escobar popped a ball foul Sunday in Boston that nearly slipped through the hands of a fan sitting in the second deck of Fenway Park and fell to the people below.
The fan, sitting next to a box, didn't make a clean catch but deflected the ball off his chest. Fortunately for him, it came to rest on a tiny ledge next to his seat before plunging to ground level.