The secret behind Dustin Pedroia's bounce-back season for the Red Sox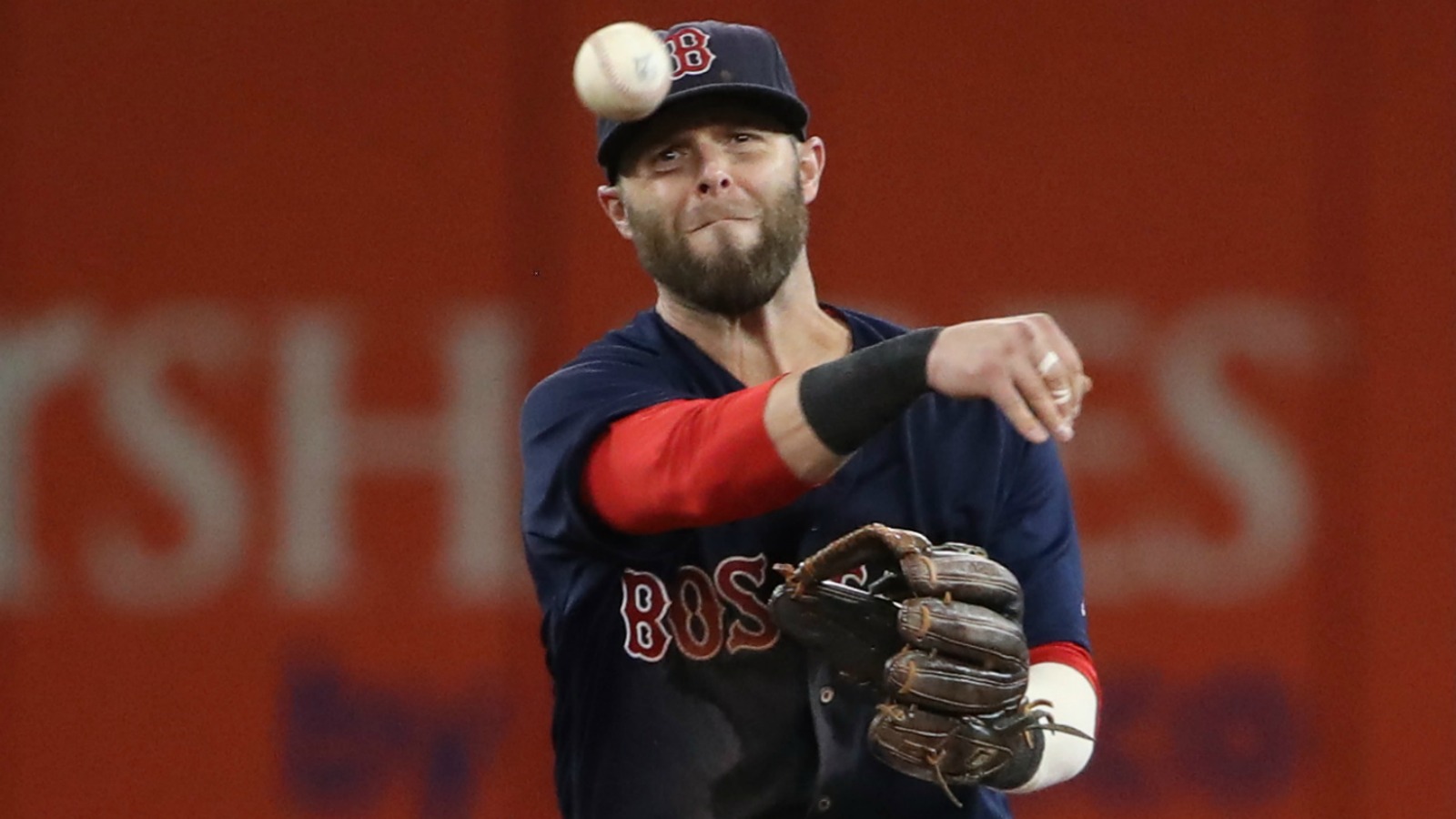 Dodgers oufielder Andre Ethier recently advised me to ask Red Sox second baseman Dustin Pedroia the secret to his resurgence this season.
Ethier knew the answer: The offseason training that the two former Arizona State teammates did together last winter at the Exos training center in Phoenix.
Rather than pound weights, they focused on exercises designed to increase elasticity –€" bear crawls, for example.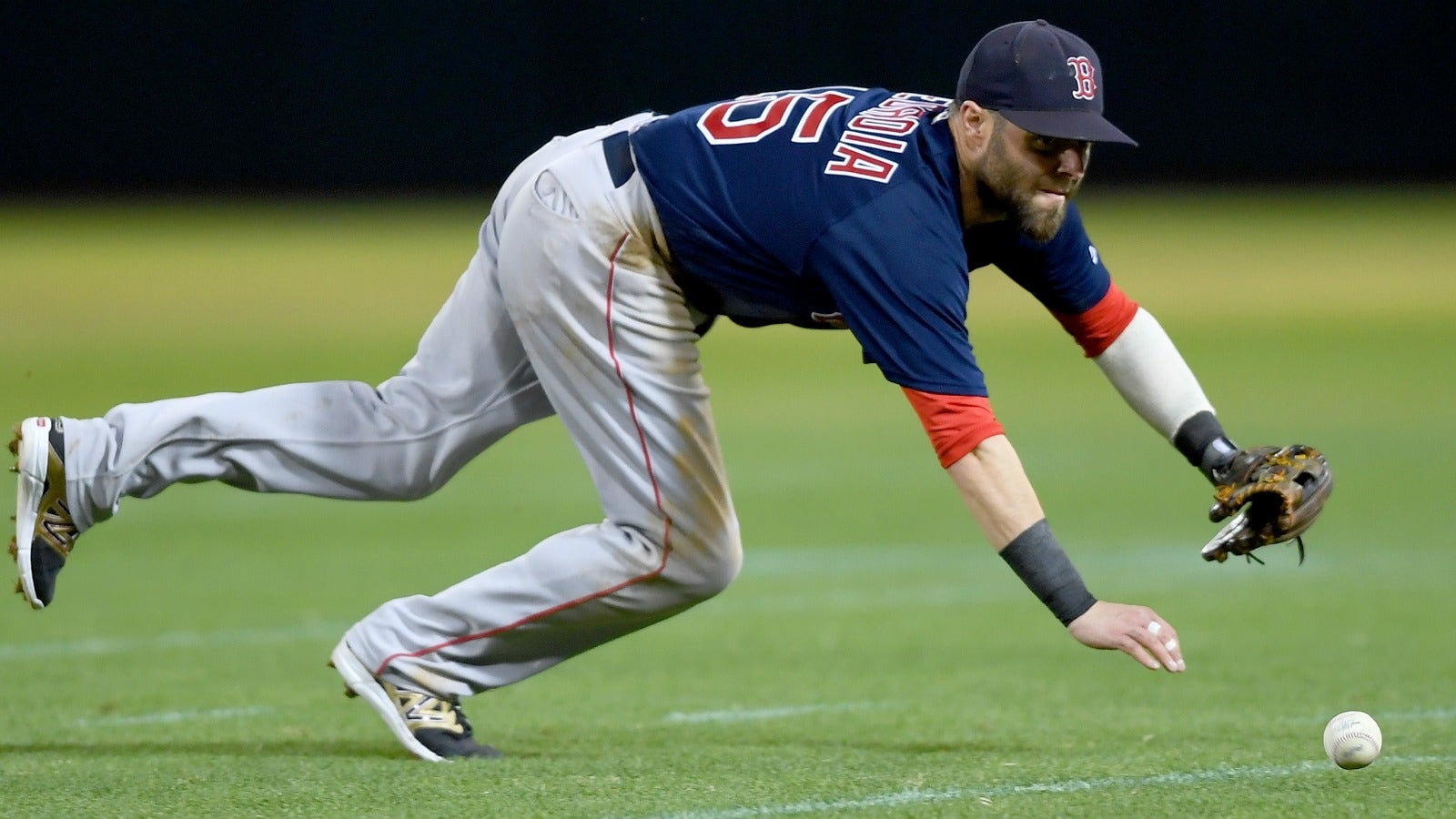 "It's helped me a ton," Pedroia acknowledged.
Pedroia said that as he prepared to turn 33, he wasn't going to get stronger; he had to work on his fast-twitch muscles, his first-step quickness. He and Ethier worked out only Mondays, Wednesdays and Fridays, hit less than in the past.
Ethier, who is a year older than Pedroia, had incorporated such changes the previous winter. Pedroia could see that his friend's swing became freer, less muscular, and that he moved better in the outfield.
So, when Ethier told him, "Listen, man, we're older, we've got to make an adjustment," Pedroia listened –€" and benefited from the changes.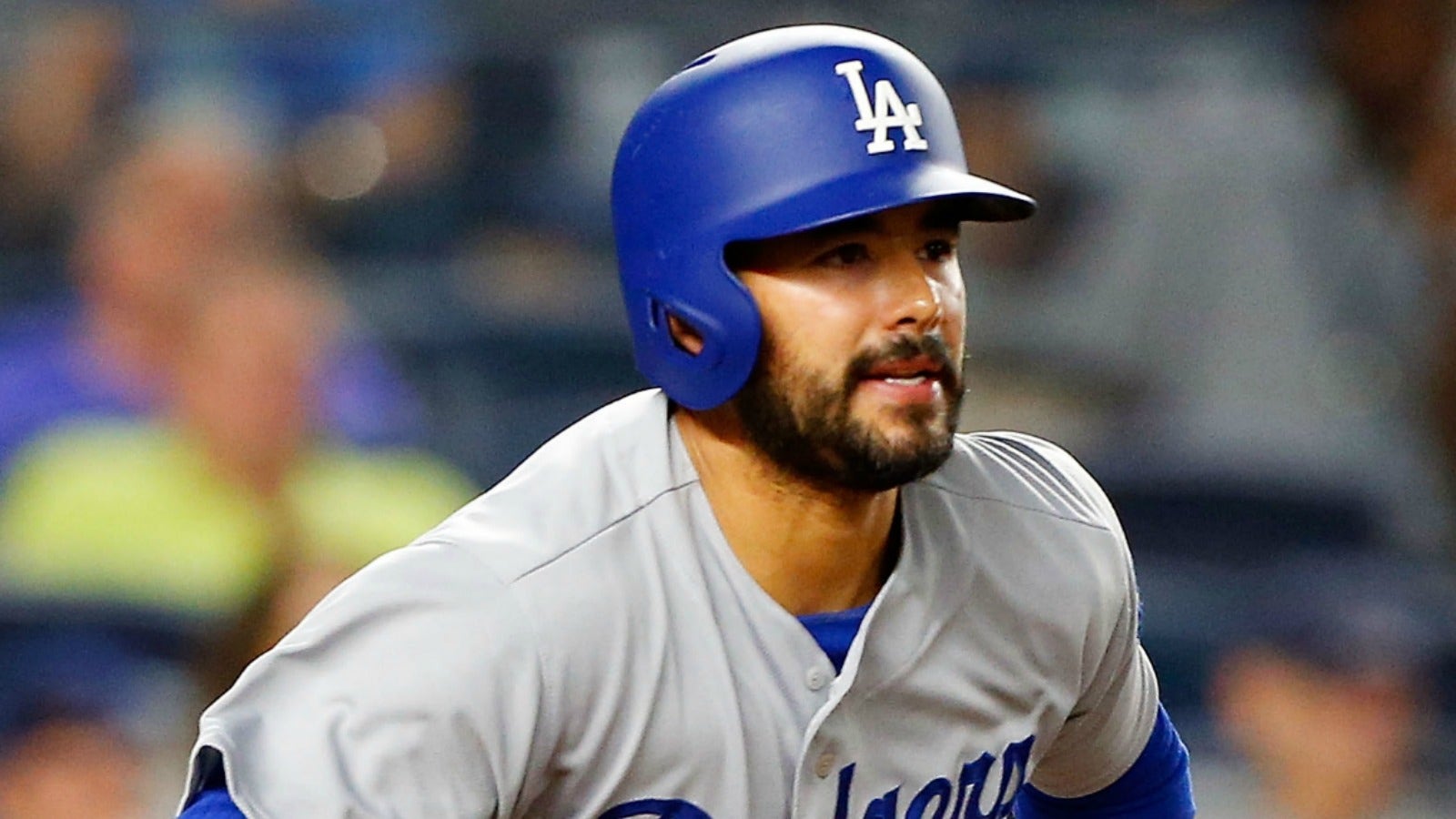 Pedroia's .829 OPS is his highest since 2011, and his ranking in defensive runs saved at second base has jumped from 25th last season to third this year.
Pedroia's family recently returned to Arizona for the start of school, so he found some new housemates –€" veteran Aaron Hill and rookie Andrew Benintendi.
Naturally, the two vets occasionally turn Benintendi into a servant, sending him out for Starbucks. Pedroia said the kid loves it, and why shouldn't he?
Eighteen months ago, Benintendi was at the University of Arkansas. Now he's living with Pedroia, who is a neighbor of none other than Tom Brady's.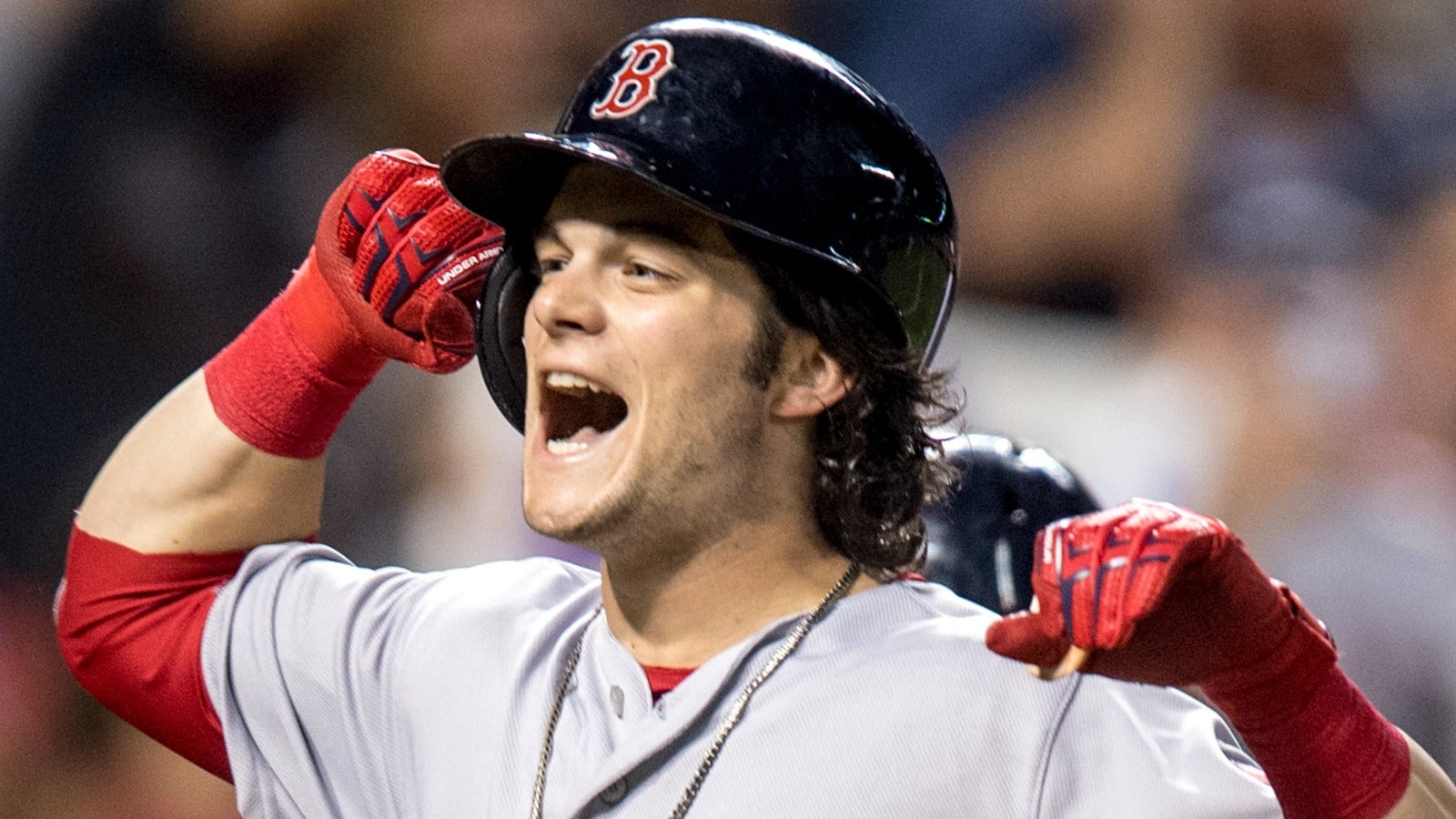 It's not just elbows and shoulders that players keep blowing out. The number of hamstring injuries also is on the rise.
Major-league teams used the disabled list a record 53 times this season for hamstring injuries, according to research by former Dodgers athletic trainer Stan Conte, the founder and president of Conte Injury Analytics.
That number does not include players such as Yankees second baseman Starlin Castro, who injured his hamstring after rosters expanded in September and did not go on the DL.
From 1998 to 2015, teams averaged 34.5 DL placements for hamstring injuries. Only four times did the number of placements exceed 40 –€" in 2007, '08, '10 and '14.
Conte said he did not know the reason for the increase, other than the fact that the number of all injuries increased in 2015 and '16, and that hamstrings were part of the trend.
We kid you not: Mets right-hander Bartolo Colon leads the majors with eight defensive runs saved.
Dallas Keuchel and Masahiro Tanaka are at seven, while R.A. Dickey, Zack Greinke and Kenta Maeda are at six.
Defensive metrics are not completely trustworthy, and the sample size for a starting pitcher in any given season is relatively small.
Still, Colon is more nimble than his physique indicates, and his DRS reflects his athleticism, at least to some degree.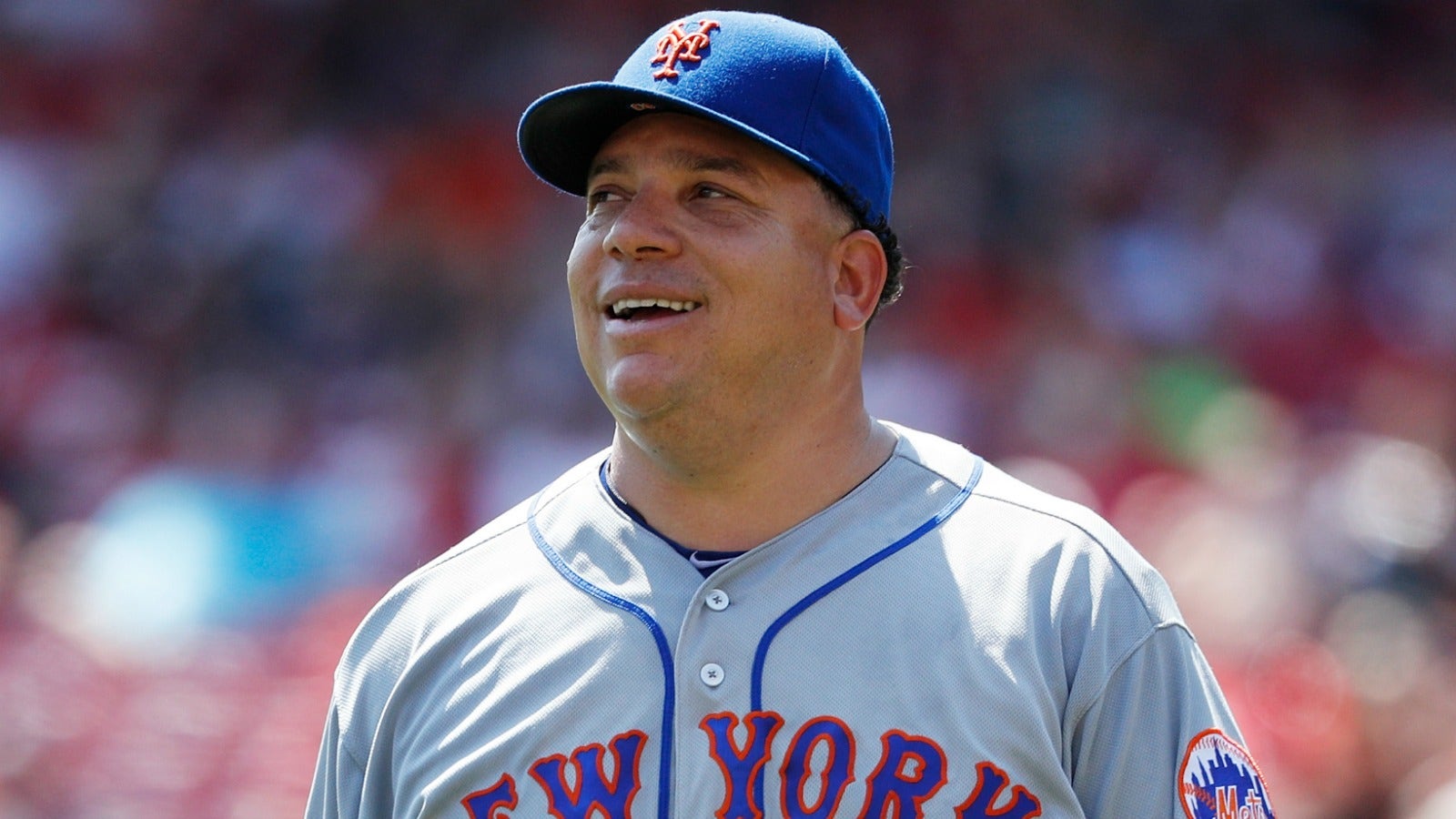 * I reported in my most recent "Full Count" video that the Cardinals are unlikely to lose draft picks as part of their penalty for hacking into the Astros' system.
The reason: Any loss of draft picks would need to be negotiated through the union; the draft rules are part of the CBA. Each team receives a bonus pool for the first 10 rounds, and the union would not want money taken out of the system.
In theory, baseball could simply transfer picks and accompanying pool money from the Cardinals to Astros. The other 28 clubs, however, likely would object to the Astros gaining such a competitive advantage.
* Weird statistical combination of the day: The Giants' bullpen leads the NL in percentage of inherited runners stranded (78.1 percent) while ranking sixth in ERA and seventh in opponents' OPS.
Not terrible, right?
You wouldn't know it, of course, from the Giants' save percentage, which at 58 percent is ahead of only the Reds, who are at 52.1 percent.
* All is not lost in Oakland. A number of young players are showing promise, and the clubhouse vibe has improved since the release of Billy Butler.
Manager Bob Melvin has mentioned third baseman Ryon Healy as a Rookie of the Year candidate — Healy, batting .301 with 11 homers and an .851 OPS, has played in more games than Yankees phenom Gary Sanchez.
Left-hander Sean Manaea is showing top-of-the-rotation potential, with a 2.51 ERA in his last 11 starts. Second baseman Joey Wendle has been another revelation, and the Athletics have more young players coming.
Healy could move to first once Matt Chapman is ready at third, while Franklin Barreto –€" who reached Triple-A at 20 — could end up at second or in center field.
* And finally, Astros right-hander Chris Devenski needs to be part of the conversation for AL Rookie of the Year, along with Sanchez, Tigers righty Michael Fulmer, Indians center fielder Tyler Naquin and others.
Devenski, used mostly in relief, has a 1.98 ERA and strikeout-to-walk ratio of better than 5-to-1 in 104 2/3 innings. Fulmer, a starter, has a 3.03 ERA and a strikeout-to-walk ratio of better than 3-to-1 in 148 2/3 innings.