Dustin Pedroia dodges catcher's tag to score game-winning run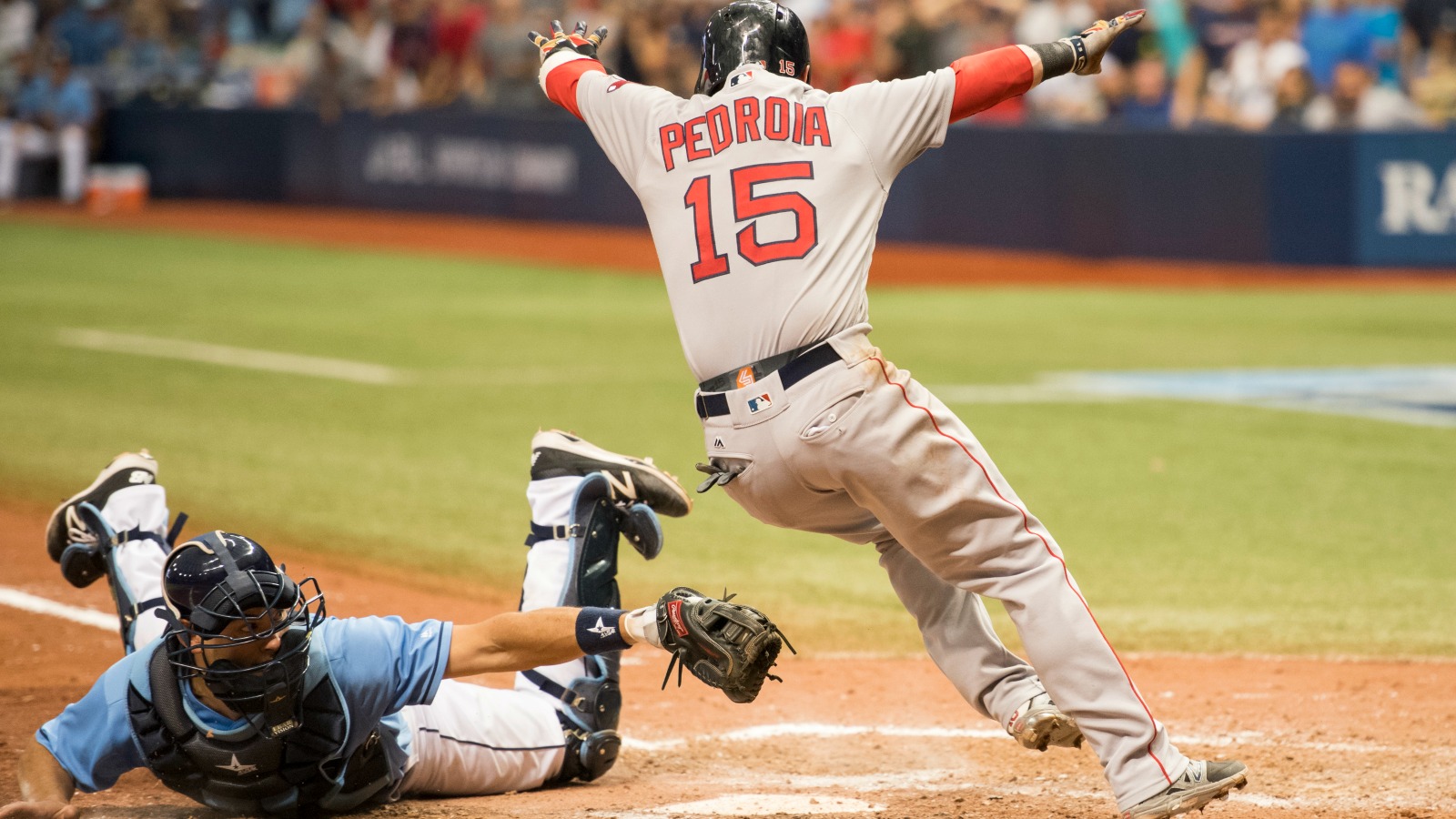 David Ortiz hit a perfectly placed double to the outfield wall in the 10th inning of a tied game against the Rays Sunday, allowing Dustin Pedroia to try and score all the way from first.
Pedroia wasn't quite in time to beat the throw – but despite laying on home plate, catcher Luke Maile wasn't able to tag Pedroia before he lost control of the ball. Pedroia went around Maile and past the plate, and when Maile tried to tag Pedroia's leg the ball shot out of his glove.
It takes a little extra effort to win 11 in a row. https://t.co/OUfmZfCygW pic.twitter.com/tPvUNU4oWB

— Boston Red Sox (@RedSox) September 25, 2016
Umpires reveiwed the play, but the safe call on the field was confirmed. Joe Kelly kept the Rays scoreless in the bottom of the 10th, and the Red Sox won 3-2.