Boston Red Sox: David Ortiz Keeps Breaking Records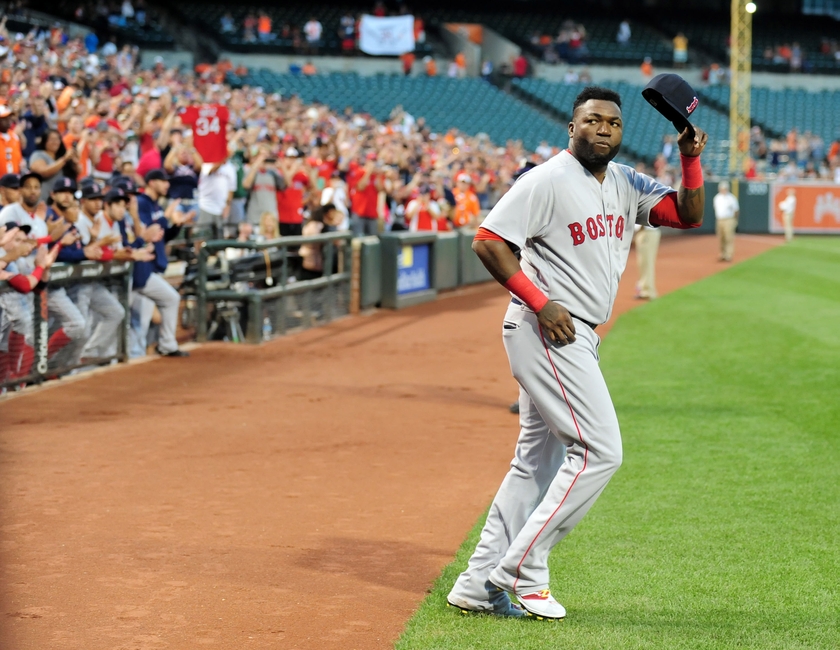 No In-Editor Preview for 120 Sports Videos
Video Details
ID: 202956196
Source: 120 Sports
Red Sox legend, David Ortiz, is retiring at the end of this season. And as he nears his final game, he continues to break all kinds of records.
David Ortiz announced earlier this year that he would be retiring at the end of the 2016 season. Many may not have been surprised by this considering "Big Papi" is in his 20th season and is 40 years old. But many may have been surprised by his incredible season with the Boston Red Sox.
Earlier this week, Ortiz broke a record by setting the highest single-season mark for home runs by a player aged 40 or older. He has 37 homers on the season with about a week left of play. The previous record was 34 by Darrel Evans in 1987.
Big Papi hit a moon shot off of Chris Archer and the Tampa Bay Rays in the first inning Friday night. It was the 14th ball to hit the catwalk in Tropicana stadium this season which is another record. Also, Ortiz's home run was good enough to extend his lead for home runs in a player's final season. David Ortiz passed Dave Kingman's record of 35 in 1986 for most home runs in a final season.
The Boston Red Sox icon also broke the record for most runs batting in during a farewell season. The previous record holder was Shoeless Joe Jackson. David Ortiz has 124 RBIs on the season while Shoeless Joe batted in 123 runs in 1920 before being banned from baseball.
124 RBI (and counting) for @davidortiz this season.

He passes Shoeless Joe Jackson for the most RBI in a final season (since 1920). pic.twitter.com/g7DQoR3Syh

— Baseball Tonight (@BBTN) September 23, 2016
Just to add to his resume, David Ortiz put himself among some of the game's best by passing Lou Gehrig for the 10th-most extra-base hits all-time. Ortiz now sits at number 10 with 1,191 and doesn't sit far behind Ken Griffery Jr. and Rafael Palmeiro who tied with 1,192 at 8th place. With one week left, his name will surely move up the list.
Very few players seem to get better with age. But it's hard to argue that David Ortiz isn't still a star. He recently stated he regretted announcing his decision to retire. Surely, Red Sox fans everywhere wish he wasn't calling it quits.
More from Call to the Pen
This article originally appeared on