Boston Red Sox acquire Chris Sale from Chicago White Sox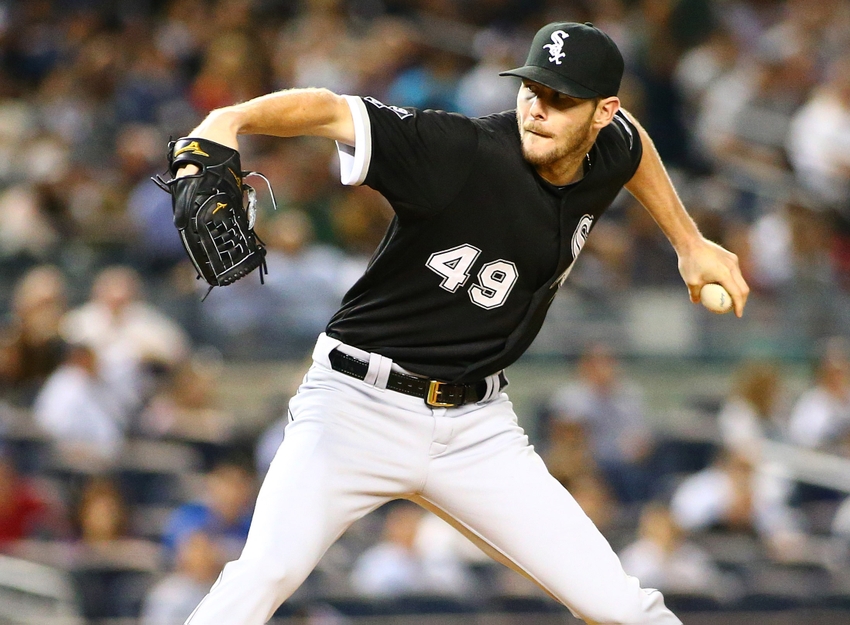 The Boston Red Sox have acquired left-handed starter Chris Sale from the Chicago White Sox in a trade headlined by some of their top prospects.
Dealin' Dave has done it again. The Boston Red Sox president of baseball operations has brought one of the top starting pitchers in baseball to town for the second year in a row, acquiring lefty Chris Sale from the Chicago White Sox.
Ken Rosenthal of Fox Sports reports that the Red Sox will send a package of prospects to Chicago, including top prospect Yoan Moncada and flame-throwing pitcher Michael Kopech.
Moncada is the top ranked prospect in baseball, according to MLB.com. The Red Sox signed him to a record $31.5 million signing bonus in 2015. They had converted the natural second baseman over to third base, given that his path to the big leagues was blocked for the foreseeable future by Dustin Pedroia. He made his major league debut in September, hitting .211 with only one extra-base hit and a dozen strikeouts in 20 plate appearances. Despite the rocky debut, Moncada still projects as a potential superstar once he learns how to handle a major league breaking ball.
Kopech was the No. 5 prospect in the Red Sox system. The 20-year impressed scouts with a blazing fastball that reportedly hit up to 105 mph on the radar gun. He owns a career 2.61 ERA over 134 2/3 innings between low and high-A ball.
It's a steep price to pay, but if the Red Sox were to give up a king's ransom for any pitcher then Sale would be on the short list of options that would make them consider pulling the trigger. The five-time All-Star owns a career 3.00 ERA and 10.1 K/9 rate. He's also a tremendous bargain compared to the going market rate for elite starters, as he's owed a mere $38 million over the next three seasons, assuming both option years are picked up.
Earlier reports indicated that the White Sox had been asking for Andrew Benintendi, but Boston had no interest in dealing him. Chicago has also had their eye on Jackie Bradley, who could have served as a potential substitute in the deal. Ultimately the Red Sox managed to pull off the trade without involving either of them, allowing them to keep their outfield intact for the upcoming season.
Dealing for Sale is the latest in a series of bold moves made by Dave Dombrowski since he took over at the helm of the Red Sox front office. He's always loved a good blockbuster deal and has never shied away from parting with unproven prospects.
While the Red Sox farm system now looks far more depleted than it did when Dombrowski first took over, they still have a number of appealing prospects that they can turn to over the coming years. The big league roster is also loaded with premium young talent and poised to make a World Series run with a rotation that is now arguably the best in baseball.
More from BoSox Injection
This article originally appeared on