Blue Jays Sign Kendrys Morales: Fantasy Fallout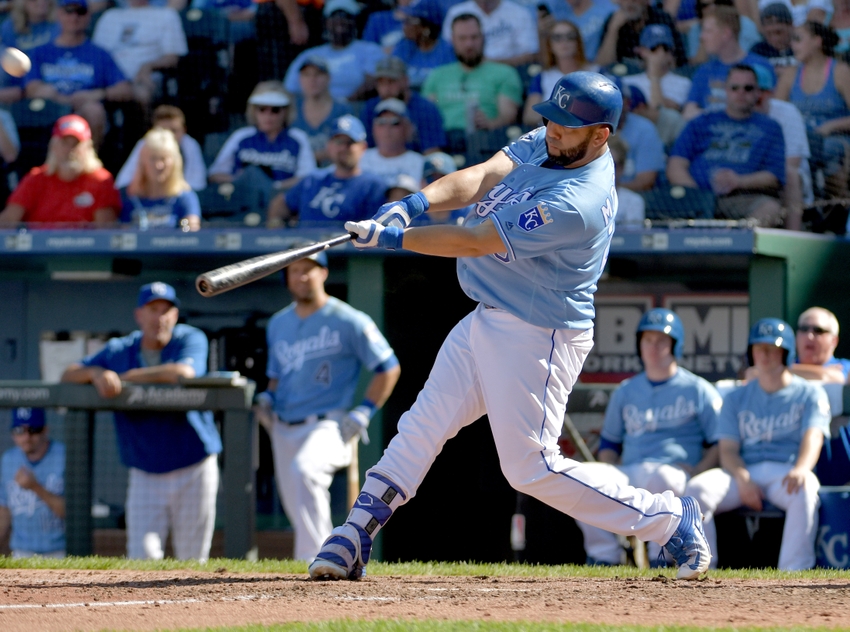 The Blue Jays are the next team to jump into the free agent market. With a few opening spots, the team signed Kendrys Morales. What is his fantasy value?
The Toronto Blue Jays entered the offseason by losing two big-time hitters to free agency. The front office is expected to sign only one of them. As a result, the team has a gap to fill in the offensive lineup. That seems to have been filled by signing designated hitter Kendrys Morales.
As the DH for the Kansas City Royals, Morales had another great season. It does help when he doesn't have to play the field. He hit 30 home runs, 93 RBI and a .263 average. His .327 on-base percentage leaves something to be desired, he provided the Royals and his fantasy owners enough power to warrant a roster spot.
The move to the American League East could provide a boost to Morales' numbers. The AL East has some hitter-friendly ball parks. He hit .250 in the four AL East parks last season and .264 with 10 home runs and 38 RBI in his career.
Even throughout his whole career, Morales is still just 33 years old. The two free agents the Blue Jays are losing are at least that age.
Those two are Edwin Encarnacion, 33, and Jose Bautista, 35.
Both of those free agents put up huge numbers and, as a result, want a contract just as huge. Unfortunately, the Blue Jays don't seem keen on spending that kind of money.
However, a reunion between the team and Encarnacion is possible. Bautista is all but signing elsewhere. The team will likely sign cheaper pieces to accompany Morales and the rest of the team.
Speaking of that, the Blue Jays signed Cuban prospect Lourdes Gurriel Jr. to a seven-year deal. He could slot at either shortstop or outfield, possibly replacing Bautista, but that's a story for another piece.
Morales is the first of many relevant hitters to sign this offseason. The Blue Jays couldn't afford to wait and found the right piece to their 2017 World Series hopes. The only downside is what team the Blue Jays can build around him. The loss of the 64 combined home runs between Encarnacion and Bautista could hurt.
The fact that he will be DH-only hurts Morales' fantasy value. Yet, he was drafted in the 16th round. With one of the best hitters in the game gone, Morales' draft value may rise a bit.
More from Fantasy Baseball Crackerjacks
This article originally appeared on