Blue Jays Nab Lourdes Gourriel: Fantasy Fallout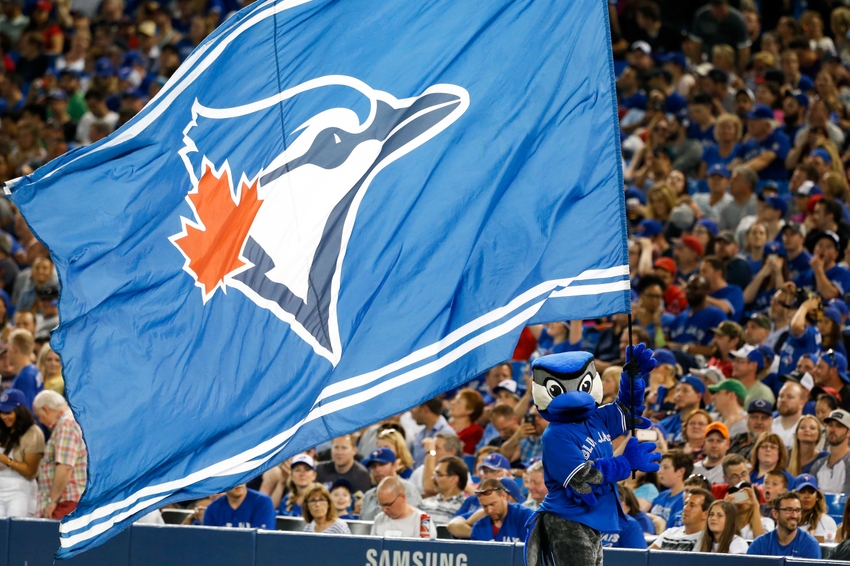 Lourdes Gourriel was one of the top prospects coming out of Cuba. Now signed by the Blue Jays, will he have any fantasy value in 2017?
The Toronto Blue Jays had a busy day today, inking both Kendrys Morales and Lourdes Gourriel to free agent deals. While Morales' signing may be an ominous sign for Edwin Encarnacion's return, the addition of Gourriel is very intriguing , Gourriel and his brother, Astros' utility man Yulieski, were two of the most hyped prospects to come out of Cuba recently. But, will Lourdes have any fantasy value heading into 2017?
Lourdes Gourriel garnered a 7 yr./$22 million deal, a relative bargain for a player that has a huge ceiling. Gourriel will enter the majors at the age of 23, so he should be entering his prime, making him a potential key investment for the Jays.
Gourriel began playing in the Cuban National Series when he was 16 years old, so it is no surprise to see him take his fair share of lumps along the way. He did not exactly light it up during his first four seasons in Cuba, but did come alive the two years before his defection.
In 2014 and 2015, he played in a combined 122 games, posting an average yearly line of, .326/9 HR/48 RBI/8 SB/.910 OPS. Gourriel proved to be a hitting machine as well, having 144 hits across those 122 games, and it seems as though he was hitting his stride before making the decision to join the majors.
The scouting report on Gourriel was that he has plus bat speed, solid pop, and a great eye at the plate. During his showcase, he worked out at shortstop and in center field, but could also play at third and second base. He has the athleticism to play anywhere on the diamond, he stands in at 6'2/185 lbs., only furthering his chances at surfacing in the majors in 2017.
The only knock on Gourriel is that he is 23-years-old, but still needs time to work out some kinks in his game. He does have an advanced approach at the plate, but his swing does get long at times, and it remains to be seen if he can ever reach the 20 HR ceiling that some project. The talent in undeniable, but just how long will it take for him to make an impact?
Looking at the Jays depth chart, they seem set at short, second, and third base. Excluding the possibility of a trade, it looks as though Gourriel's quickest path to the big leagues will be if he can secure a role at either of the corner outfield spots. However, neither Troy Tulowitzki or Devon Travis are going to challenge Cal Ripken Jr.'s consecutive games played record, so there are multiple scenarios where Gourriel can make an impact.
Fantasy owners will want to watch Lourdes Gourriel this spring to see if he forces the Jays' hand to carry him heading into opening day. If he can get out of the gates hot this spring, do not be surprised if Gourriel has a significant role with the club. The more likely scenario will be for Gourriel to start in the minors to begin the season, but he should be promoted in no time if he gets hot.
Lourdes Gourriel carries a lot of hype, and a huge reputation. His player comp is a young Ryan Zimmerman, so the talent is there for him to shine. It is early in the offseason, but this signing should have caught the attention of fantasy owners as he could be a sneaky .280 AVG/20 HR option. Do not forget him name, and by the time spring training rolls around, he will be a guy to watch.
More from Fantasy Baseball Crackerjacks
This article originally appeared on