Bill Murray takes Cubs fan to Game 6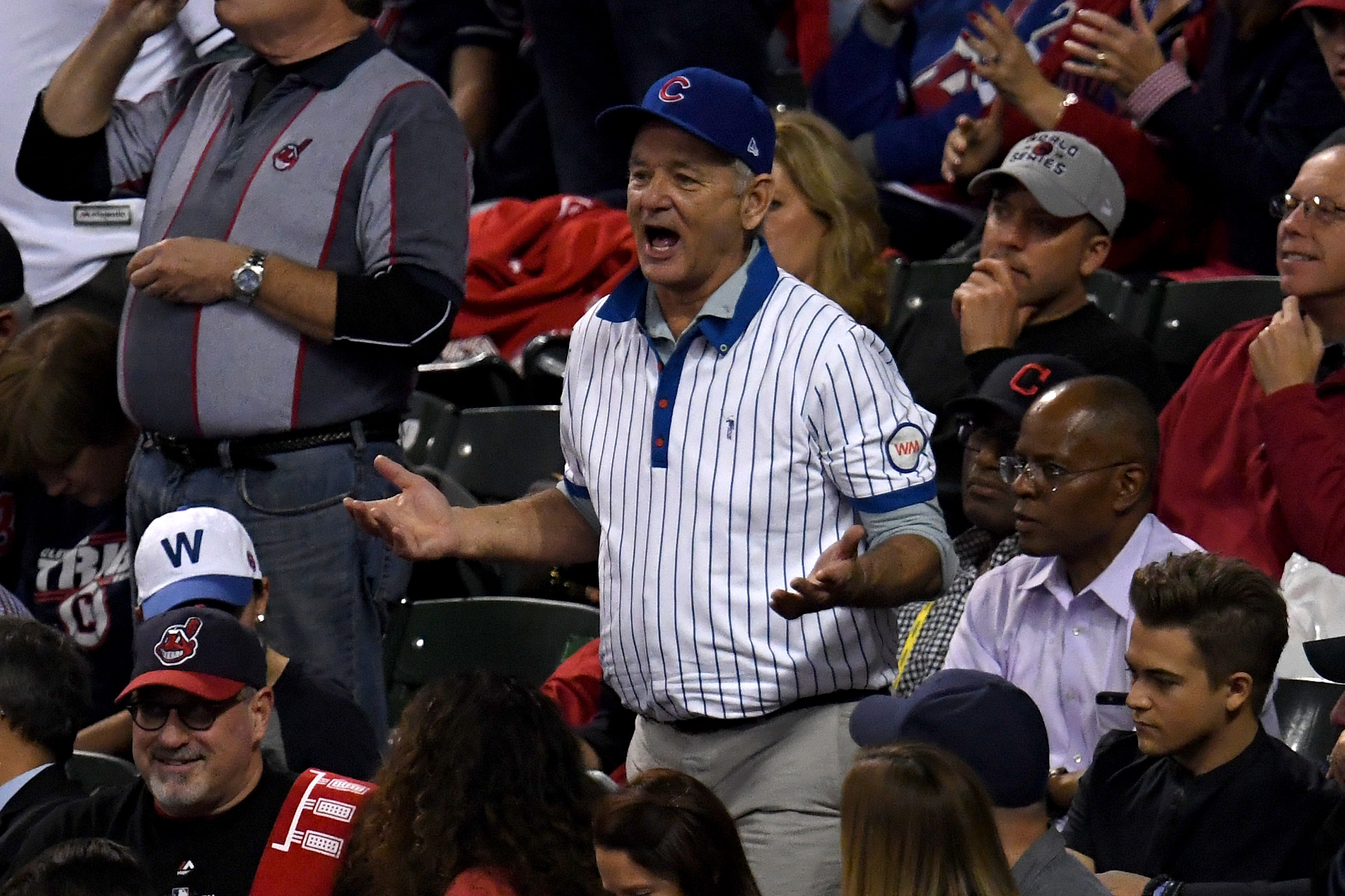 Bill Murray took a random Chicago Cubs fan to Game 6 of the World Series in Cleveland. 
The Chicago Cubs have a number of celebrity fans. Perhaps none of their fans are more famous than actor Bill Murray. Just a few days after singing Take Me Out To The Ballgame in a Daffy Duck voice, he went to Game 6 of the World Series in Cleveland to watch the Cubs fight off elimination.
Murray was gracious enough to take a random Cubs fan with him, even letting her sit with him.
The fan is named Karen Michel. She went all the way from Indiana to Cleveland to try to get a ticket for the World Series. After initially failing to get one at the box office, she spotted Murray. Naturally, she started following him. Murray noticed her and turned around to give her a ticket to Game 6.
"I watched five games at home," said Michel, via MLB.com. "They're showing Eddie Vedder, [Chris] Chelios, whatever, and I'm like, 'I wonder if I'll see any of those people'. Of course now, I'm here, and I see all kinds of people."
Vedder and Chelios were each sitting in Murray's section. The actor and Michel chatted throughout the game about their experiences as Cubs fans. A funny thing is she owns a Kris Bryant jersey, but she noticed Bryant never does well when she wears it. So she went old school and wore a Geovany Soto jersey instead. Anyone who owns a Soto Cubs jersey, let alone would wear it, must be a true diehard fan.
She had an excellent time at the game, watching her team force a decisive Game Seven. The deciding game will start at 8:00 PM EST. Pitching for the Cubs will be Kyle Hendricks. Facing him will be Cleveland Indians ace Corey Kluber. Props to Murray for taking time out of his day to make a fan's life complete.
This article originally appeared on