Bill Murray remembers mother after Cubs World Series win (Video)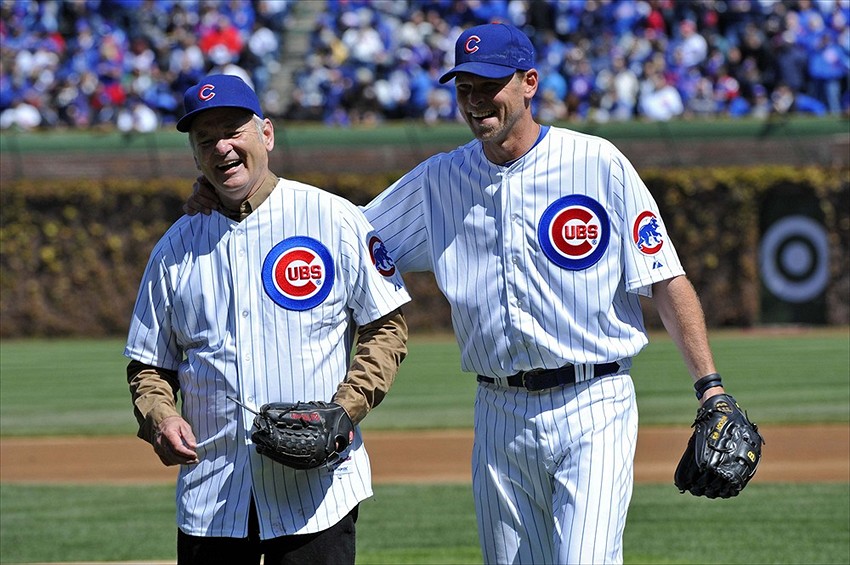 Following the Chicago Cubs winning the 2016 World Series, Bill Murray remembered his mother who passed away exactly 28 years ago
Bill Murray was everywhere at Progressive Field after the Chicago Cubs defeated the Cleveland Indians in Game 7 to win the 2016 World Series. He was clearly emotional, but mostly in an extremely exuberant way. The acclaimed comedian was celebrating with players and just having the time of his life. However, he got a bit serious when talking with Michael Wilbon and Sage Steele for ESPN.
During the interview, Murray started talking about his Cubs fandom and all of the people he remembered from when he was younger. One such person, who he mentioned bringing him to games on 'Ladies Night,' was his mother.
Murray then got a bit emotional as he said that his mother passed away exactly 28 years ago from when the Cubs won the World Series. And in a moment that'll make anyone's eyes get a bit watery, he said that he wasn't going to say that she was the reason Chicago won, but that's what his mother would say:
sonofthebronx: Bill Murray remembers his mother who had passed away 20 … ESPN NBA Basketbal… https://t.co/6dMYruL8dH pic.twitter.com/jJUxMWylbj

— FanSportsClips (@FanSportsClips) November 3, 2016
Talk about a vast array of emotions, but also one memorable heartfelt moment. Bill Murray continues to be the absolute best.
With it being 108 years since the Cubs last won the World Series, Murray surely isn't the only person with a story similar to his. Lives have come and gone since Chicago last saw this team win it all. However, this story in particular is one that's going to be hard to forget—and that's impossible not to get a little choked up over.
This article originally appeared on