Bill Murray after Cubs win: Kids should get day off school (Video)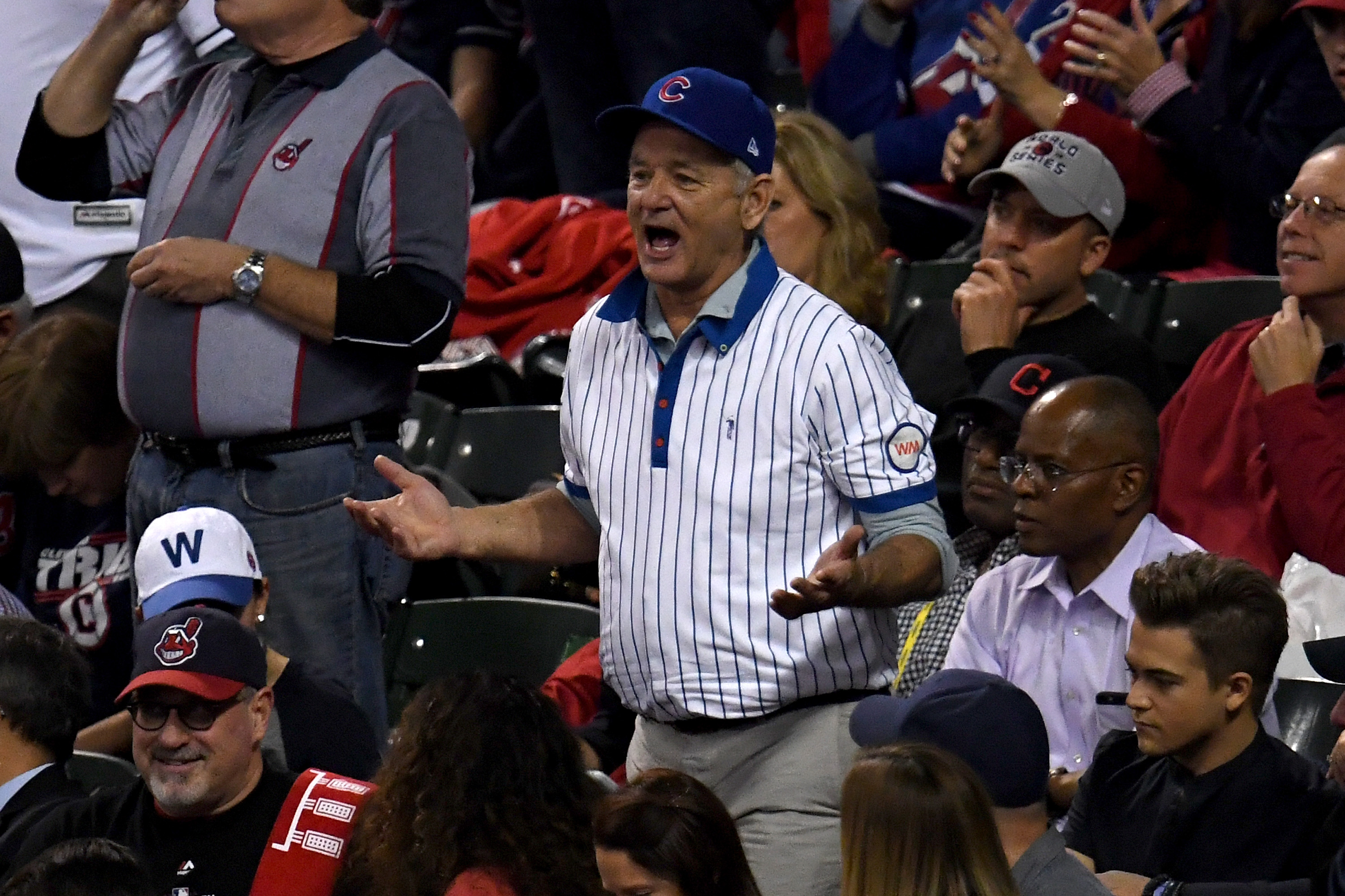 After the Chicago Cubs won the 2016 World Series, fan Bill Murray offered his thoughts on how the kids of Chicago should be able to celebrate
Following the Chicago Cubs winning the 2016 World Series, it was absolute pandemonium and deservedly so. Right in the middle of all of the craziness at progressive field, celebrating with his beloved Cubs team, was famed actor and comedian Bill Murray. He was back in the locker room with the team, but was also on the field for a bit. While on the field, he was stopped for interviews, naturally.
Obviously the lifelong fan of the team was overcome with emotion. He had a hard time formulating words and his voice was hoarse from yelling. However, that didn't stop him from offering his thoughts on what Chicago mayor Rahm Emanuel should do for the city.
When talking about the event and trying to compare it to something, Murray likened it to John F. Kennedy getting elected. The actor then remembered that he got the day off of school for that, then saying that the mayor should do the same for the kids in Chicago:
sonofthebronx: Bill Murray thinks every kid in Chicago should get the day… ESPN SportsCenter https://t.co/01G9YSbAhh pic.twitter.com/KU53fB7I1h

— FanSportsClips (@FanSportsClips) November 3, 2016
That's not a bad idea, Mr. Murray.
It's obviously going to be a late, sleepless night for most people in Chicago. And while many kids in the city might've gone to bed, they deserve to wake up and celebrate with everyone rather than go to school. The only thing that they need to learn on Thursday is that the drought is over. 108 years title-less no more.
This article originally appeared on