Best of the best bullpens: Playoff closers and more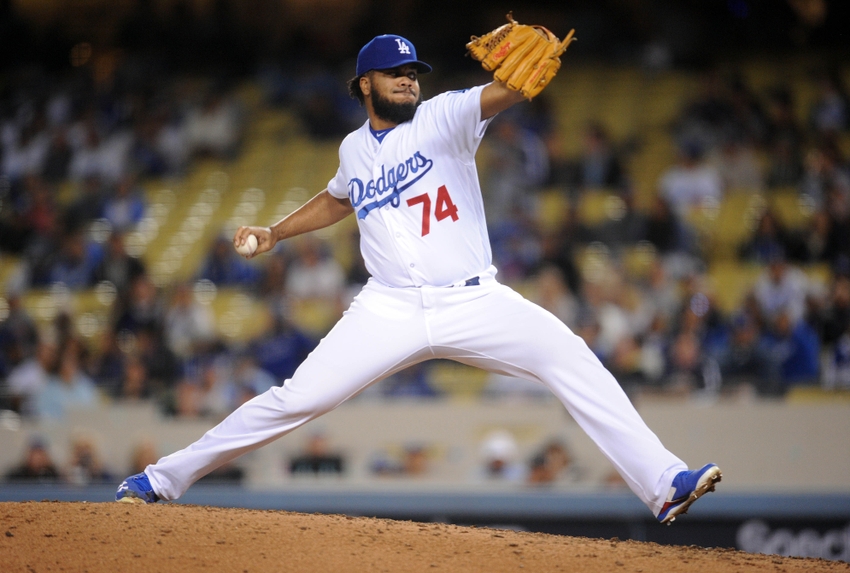 It's been said that starting pitching gets you into the playoffs. Oftentimes, it's the best bullpens that keep you there. Here's a look at the playoff-bound teams of 2016 and the best of the best when it comes to bullpen arms.
Having top line starters is essential down the stretch and into the postseason. Whether it's Corey Kluber, Max Scherzer, or Jake Arrieta, 2016's top clubs feature aces that float the team. But what about the poor souls asked to finish the job in the bullpens?
Closers
Los Angeles Dodgers closer Kenley Jansen has been lights out all season. Using one of the league's best relief fastballs, Jansen has allowed an astounding 0.64 WHIP. In addition, Jansen's FIP, or fielding independent pitching, comes it a 1.38. Both numbers are tops among relievers. In short, of the 245 batters who have stepped in against Jansen, only 43 have reached base, and only 14 have come around to score.
Baltimore Orioles closer Zach Britton shares a similar love for shutdown–just don't vote for him for Cy Young. Britton has surrendered only four earned runs on the season, leading to his league-leading ERA of 0.56. Britton's arsenal is truly only one pitch, but an unfair pitch at that. Britton's sinker averages over 96 miles per hour but can touch 98 regularly. The pitch has saved nearly 23 runs on the season, over 13 runs better than the next comparable fastball.
You may have heard of the fastball of Chicago Cubs closer Aroldis Chapman. Chapman averages over 100 miles per hour on his heater, an especially devastating velocity when coupled with a Bugs Bunny-like drop to his 88 MPH slider. Chapman sits in the top five of relievers in strikeout percentage, batting average against, and ERA.
Honorable Mention: Jeurys Familia (NYM)
Setup Men
The Yankees traded away both Chapman and new Cleveland Indians stopper Andrew Miller. Rough. Miller flashes strikeout power while leading all relievers in BB/9, K-BB percentage, and xFIP. Miller's exceptional slider is filthy, helping him to surrender only a .152 average against righties, and aiding him in stranding a league-best 95.6 percent of runners.
Miller's teammate Dan Otero yins Miller's yang from the right side. Otero isn't going to strike you out, his 7.17 K/9 places him 109th among relievers, but you're still not getting on. Otero registers in the top ten in walks, both BB/9 and percentage, and has the ninth highest ground ball percentage for a reliever. The fact that hitters are only connecting with hard contact 21 percent of the time doesn't hurt either.
Washington Nationals setup man Shawn Kelley may be the most unsung name on the list, undeservedly so. Kelley perfectly mixes his fastball and slider to earn him the fourth highest strikeout to walk percentage among relievers. Kelley also checks in with the second highest xFIP of non-closing relievers, behind only Miller.
Honorable Mention: Joe Blanton (LAD), Addison Reed (NYM), Matt Bush (TEX)
Middle Relievers
San Francisco Giants reliever Derek Law keeps the ball in the yard, having surrendered only three home runs on the year. He also keeps his foot shot-less, walking only 4.3 percent of hitters, 11th best among relievers. Still, Law brings punch-out power, a rarity for a reliever with control over long balls and walks. Of the 21 relievers who best Law in HR/9, only three have a better K/BB ratio.
Mychal Givens generates a high number of swings and misses for the Orioles. Hitters only make contact on 76 percent of Givens' pitches in the zone, a number that may seem high but is sixth best in the league for relievers. Overall, hitters swing and miss on 15 percent of Givens' pitches, only 2.2 percent fewer than his unhittable teammate Zach Britton.
Dodgers reliever Pedro Baez features similar swing and miss potential, his zone contact percentage sitting at just under 79 percent. Batters are only hitting .191 against Baez on the season, good for top twenty among relievers. Even better is the ability to leave Baez in against lefties, as he has held them to a .156 average on the year.
Honorable Mention: Blake Treinen (WSH), Tony Barnette (TEX)
Specialists
Overall, Brad Brach of the Orioles has had a fine season against all hitters. His numbers however are skewed by his astounding work against right handers, having only hit .110 against Brach all season. Brach's wOBA, or weighted on base average, sits at .166 against righties. Both numbers are tops in the entire league for any pitcher with at least 40 innings against, both starters and relievers.
The Cubs Travis Wood mirrors Brach from the left side. Wood's wOBA of .208 is good for fourth best of any pitcher with 30 innings against, while his .132 average against lefties is good for second. Wood's statistics against left-handers have kept him in Chicago's bullpen as his wOBA against righties sits at a towering .371.
Honorable Mention: Robbie Ross Jr. (BOS), Adam Liberatore (LAD), Carl Edwards Jr. (CHC)
Team Bullpens
Choosing an overall winner proves difficult given the change in bullpen performance when the postseason rolls around. Starters often throw deeper into playoff games and bullpen usage shortens to include only a handful of trusted performers. With that criteria, the Indians, Orioles, Dodgers, and Cubs lead the pack, all four units featuring eerily similar team statistics.
Of those four, the Indians boast a devastating back end that can compete with any lineup in the league. Both Miller and Otero form a bridge to closer Cody Allen who has only allowed four baserunners since the end of August. The unit as a whole has delivered numbers that sit in the top five in the league in ERA and xFIP, and when in crunch time, can lean on three shutdown arms.
This article originally appeared on