Benches clear during altercation between Yasiel Puig and Madison Bumgarner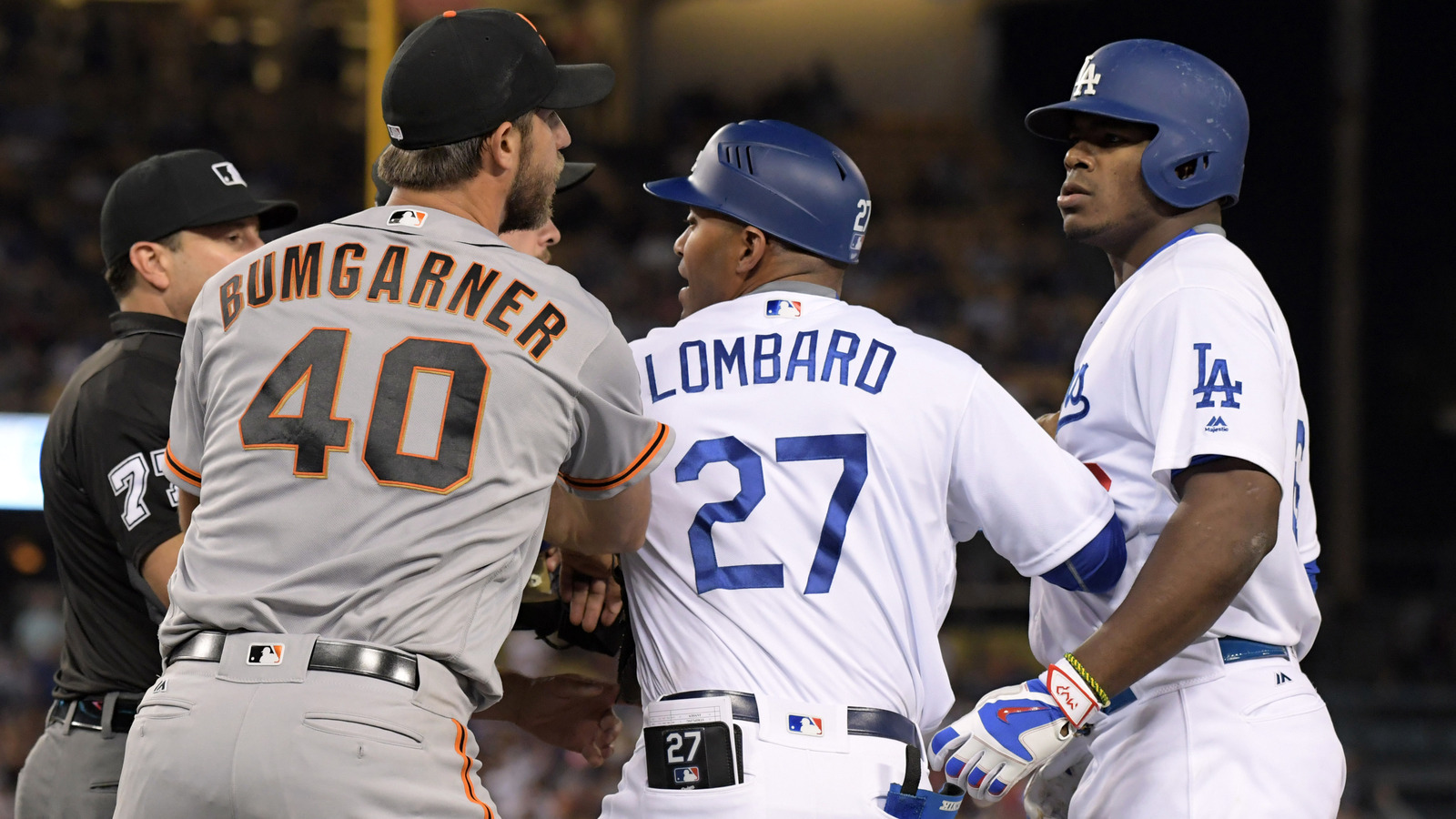 During the 8th inning of the crucial opening game between the Los Angeles Dodgers and San Francisco Giants, things got extremely heated and the benches/bullpens cleared as Dodgers outfielder Yasiel Puig and Giants pitcher Madison Bumgarner exchanged words after the final out of the frame.
The altercation developed as there seemed to be some sort of eye contact between the two as each team retreated to their respective dugouts, inciting Bumgarner to say: "Don't look at me…" to Puig. Puig did not take kindly to this instruction, returning fire with: "What are you going to do to me? What are you going to do, [expletive]?"
There appeared to be no physical contact during the altercation warranting an ejection, so the game (and series) continued on with another narrative in play during this historic rivalry.
Also, not sure if I speak for everyone — but, I'd pay every dollar in my wallet to watch a pay-per-view between these two in the octagon.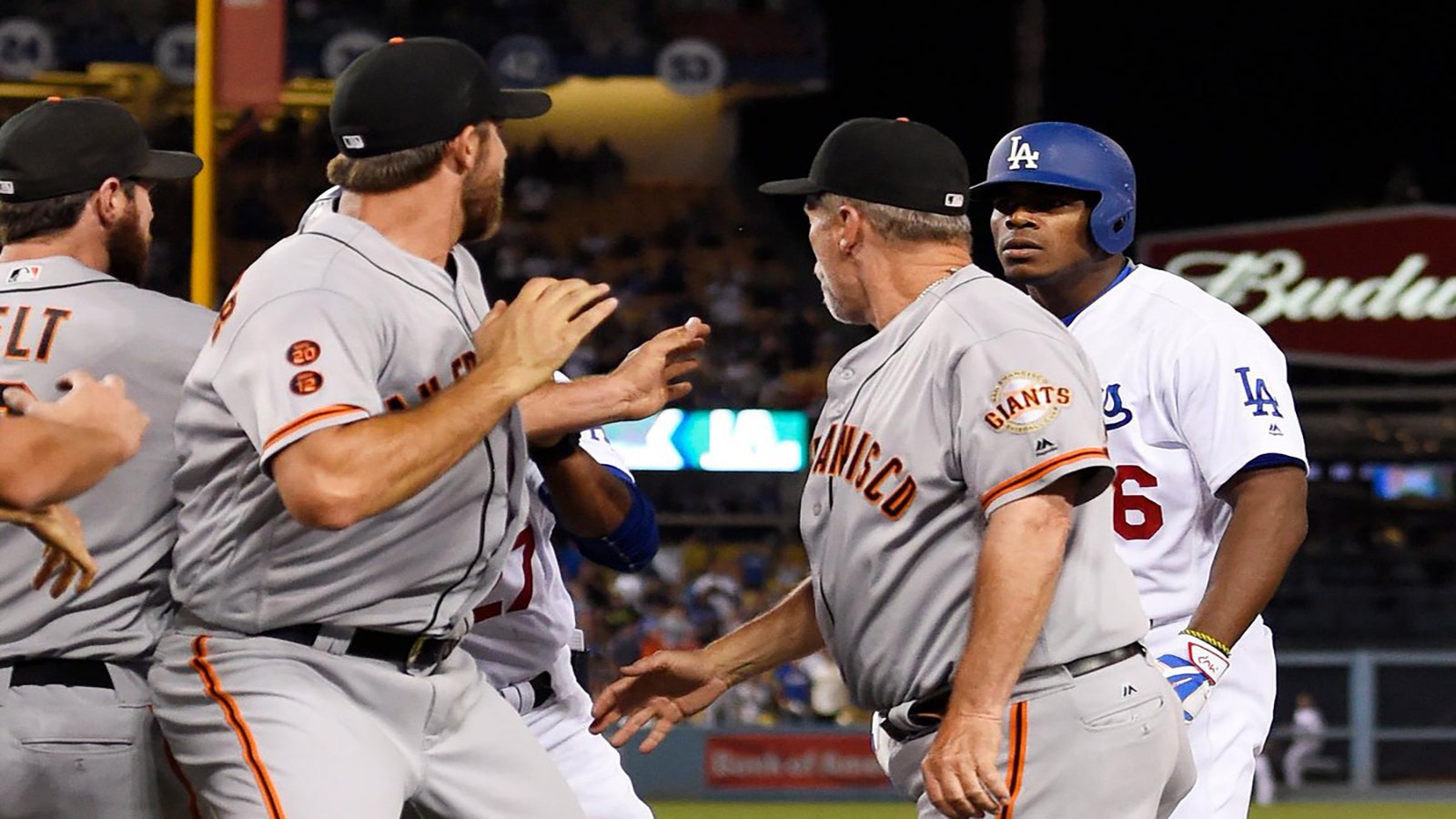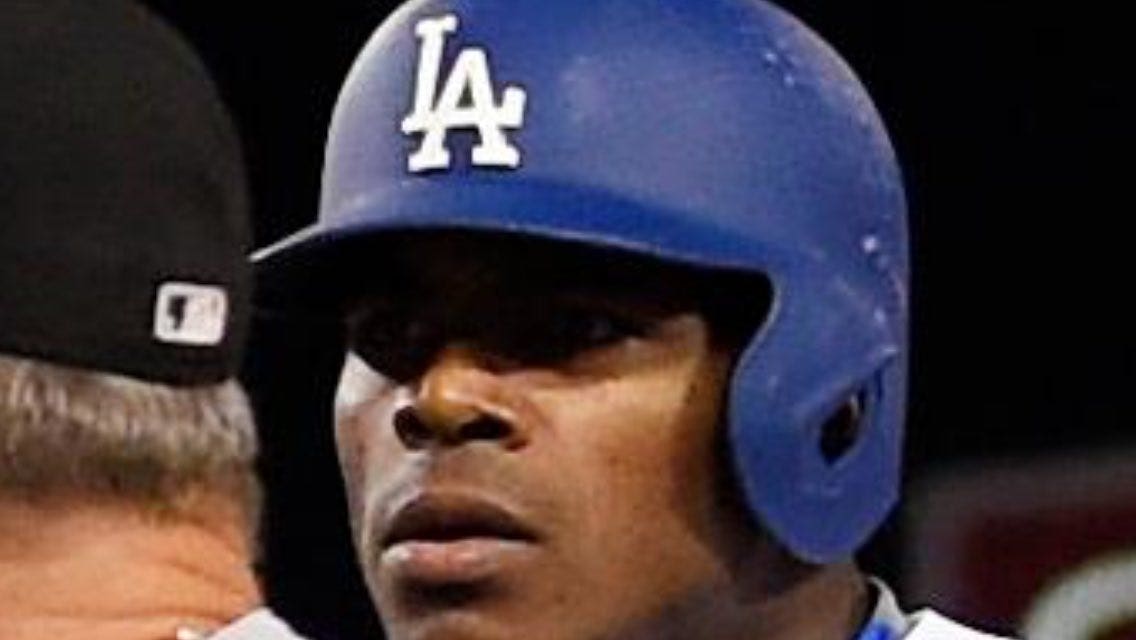 Someone ring the damn bell, pennant race baseball is here!