Padres pitcher doesn't want to talk about giving up homer to Bartolo Colon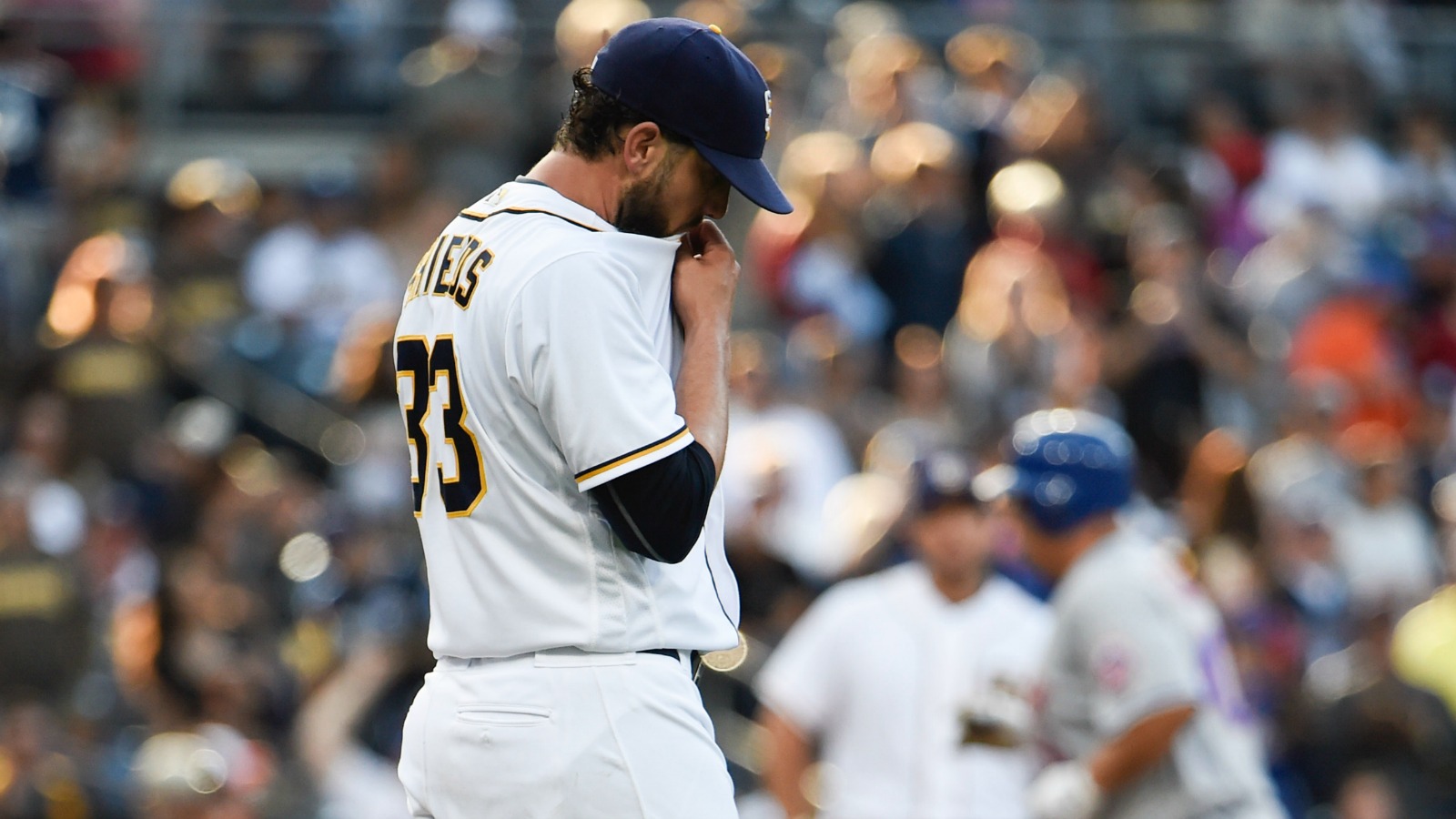 Mets pitcher Bartolo Colon picked up his third win of the year Saturday against the Padres, and in the second inning achieved the "impossible." The 42-year-old blasted a James Shields fastball into the seats in left field at Petco Park for his first career home run in 249 plate appearances. It was Bartolo's first hit of the year, and the two-run shot boosted his career RBI total to 11.
"Bartolo has done it! The impossible has happened!" – @Mets TV broadcaster Gary Cohenhttps://t.co/IMQ1qVDBTs

— MLB (@MLB) May 8, 2016
Padres pitcher James Shields understandably wasn't in the mood to talk about the moment after the game.
James Shields:

Q: What was the pitch to Colon?
"It was a fastball, man."

Q: Were you surprised to see him hit a HR?
"Next question, man."

— Anthony DiComo (@AnthonyDiComo) May 8, 2016
@AnthonyDiComo pic.twitter.com/T23iBEewft

— New York Sports Guys (@NYSportsGuys5) May 8, 2016