President Obama did the wave with Cuban president Raul Castro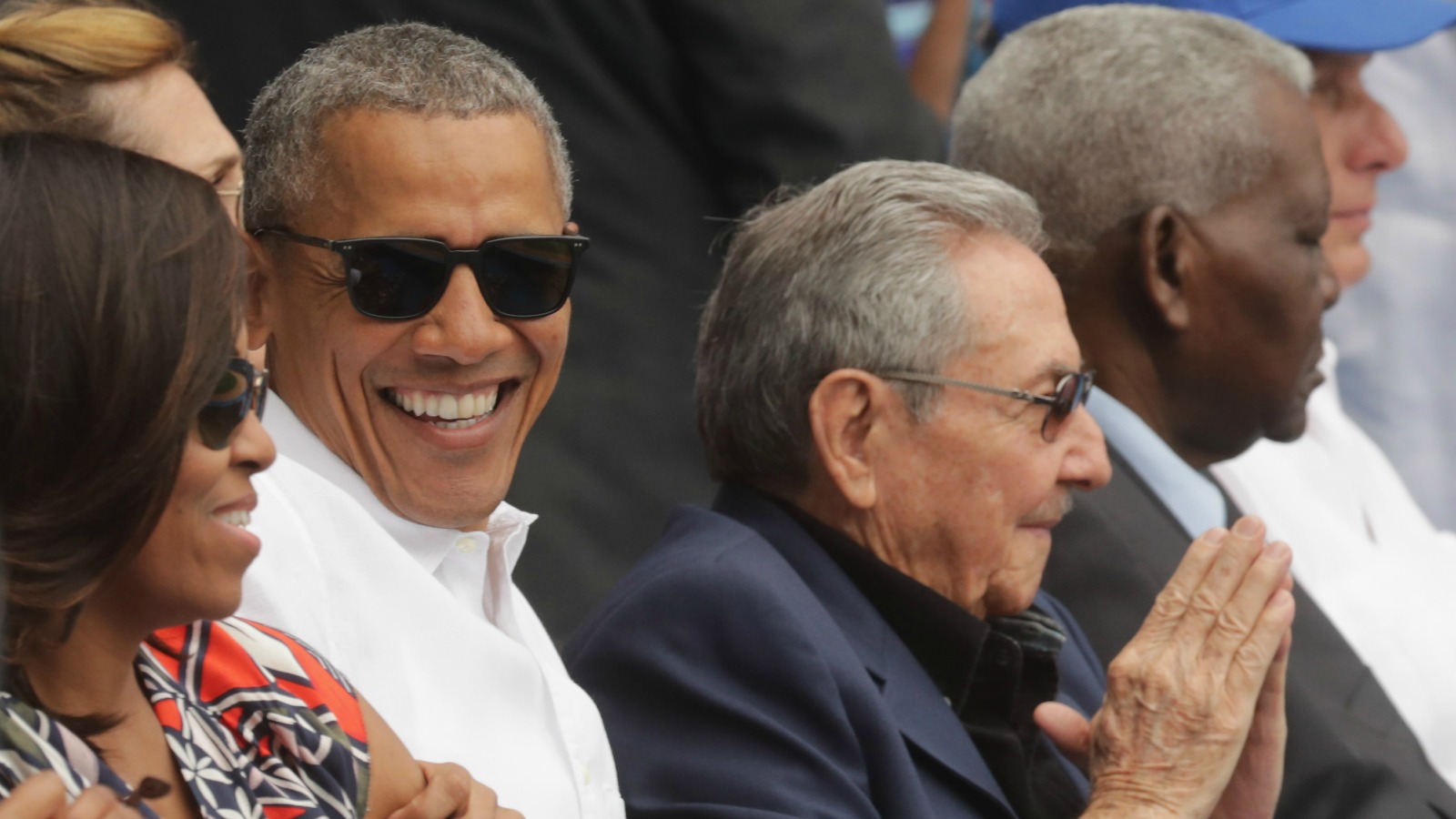 President Barack Obama watched the Tampa Bay Rays beat the Cuban national team 4-1 Tuesday in the Estadio Latinoamericano alongside Cuban president Raul Castro, and midway through the game the two leaders joined the crowd in doing the wave.
President Obama & Cuban President Raúl Castro do the wave at Latinoamericano Stadium in Havana during today's game. pic.twitter.com/zYNbMV29V8

— FOX Sports (@FOXSports) March 22, 2016
The Cuban wave. @BBCNewsUS https://t.co/ZYnUaT9tGG

— Regan Morris (@reganmorris1) March 22, 2016
Obama also met with Derek Jeter, who was in Havana for the game, along with Jackie Robinson's widow, 92-year-old Rachel Robinson.