Baltimore Orioles: Zach Britton finishes fourth in Cy Young voting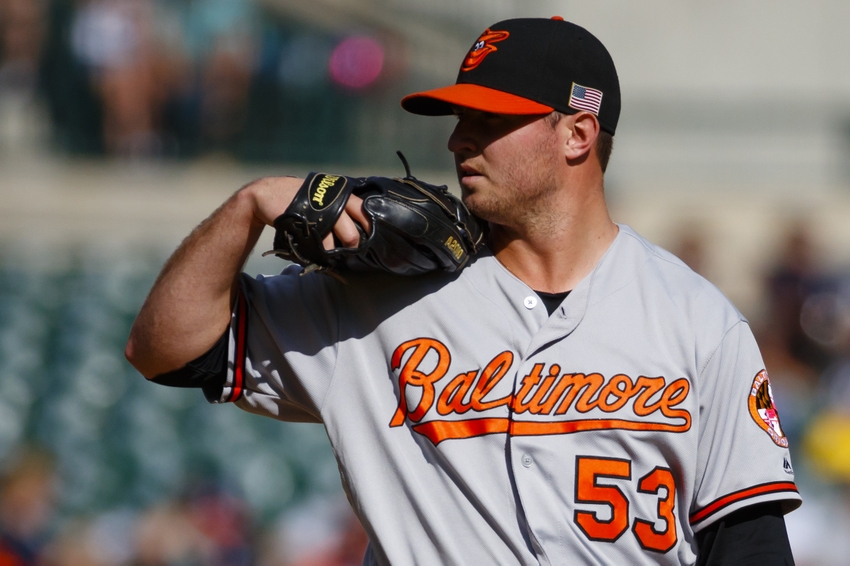 While Zach Britton wasn't one of the three finalists for the Cy Young Award, he still recieved recognition from Major League Baseball writers.
Major League Baseball was stunned when Baltimore Orioles closer Zach Britton didn't make the final cut for the American League Cy Young Award.
However, Britton finished with more first-place votes (5) than third place winner Corey Kluber (3), giving him an overall fourth place finish. Boston Red Sox starter Rick Porcello was named the American League Cy Young Award winner over Detroit Tigers starter Justin Verlander, causing controversy among baseball.
Porcello had 137 points, Verlander had 132 points, Kluber had 98 points and Britton had 72 points. Along with the five first-place votes, Britton gained three second-place votes, two third-place votes, five fourth-place votes and nine fifth-place votes.
Behind Britton in the Cy Young voting was Chicago White Sox ace Chris Sale (40), Toronto Blue Jays starter J.A. Happ (14), Jays starter Aaron Sanchez (six), New York Yankees ace Masahiro Tanaka (six), Cleveland Indians reliever Andrew Miller (three), Tigers rookie Michael Fulmer (one) and White Sox starter Jose Quintana (one).
Verlander actually recieved the most first-place votes of the night with 14. However two writers, Fred Goodall of the Associated Press and Bill Chastain of MLB.com, refused to place Verlander on their ballot altogether. Both writers were from the Tampa Bay chapter of the BBWAA.
Despite not winning the Cy Young Award, Britton had a historical season, going 47-for-47 in save opportunities and notching a 0.54 ERA in 67 innings pitched. Britton's 0.54 ERA is historically the lowest ERA for a pitcher who had at least 50 innings under their belt.
Even though Britton walked away with the Mariano Rivera Award, which is given to the top reliever in the American League, he wasn't able to convince the BBWAA that he was the best pitcher of the year.
Britton was left off six of the 30 ballots, which is considered a shocker. With Britton's historical campaign, you would think his accomplishments would mean a lot to the BBWAA, and would at least put him in the final three.
Want your voice heard? Join the Birds Watcher team!
Apparently, it doesn't mean much.
This article originally appeared on