Baltimore Orioles won't sign Jose Bautista because fans don't like him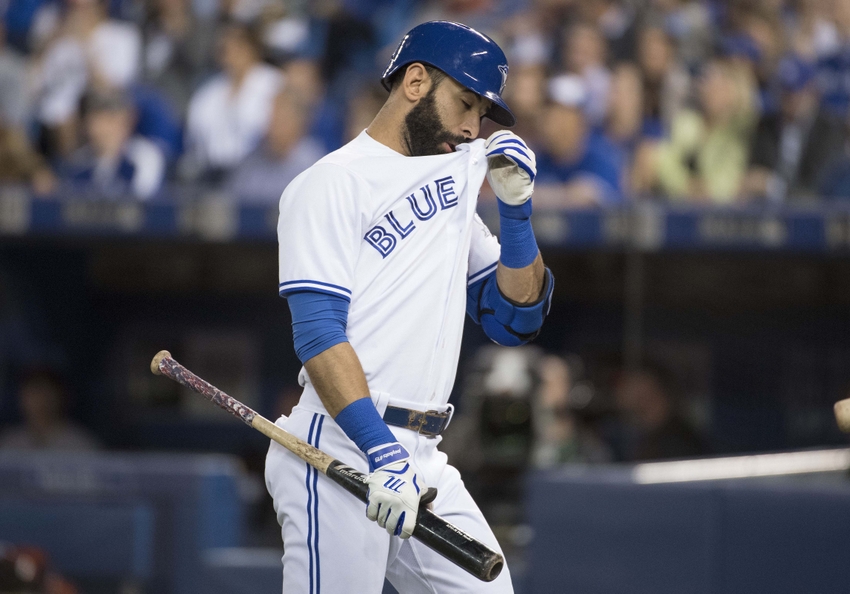 The Baltimore Orioles need a designated hitter and an option in the outfield. The help won't come from Jose Bautista, who has supposedly been ousted from Baltimore for previous antics.
I imagine at this given time, Jose Bautista is in a dark place. Maybe he is blasting "Everybody Hurts' or is sitting alone on the swings in a snow-filled park.
The free-agent slugger is looking for a for a new contract at age 36. The Toronto Blue Jays are still in talks with the outfielder, but it's starting to look like he will be moving on to a new team. If there is one thing for sure, it's that Bautista will not be joining the Baltimore Orioles.
After deciding not to sign him, Bautista's agents asked the O's for an explanation for the lack of interest in the outfielder. What they got was something that isn't often seen in the MLB. In fact, it is something that isn't often in seen in any professional sport.
Orioles prefer to keep draft, too, but to explain why Bautista doesn't fit, they told JB camp: O's fans just don't like him

— Jon Heyman (@JonHeyman) December 7, 2016
Ouch…
More from Call to the Pen
The Baltimore Orioles could have certainly gone other ways with the explanation, but they hit Bautista right where it hurts. Straight up telling a player your fans dislike you and that's why you're not signing him is one of the more savage things I have seen in sports.
If Derek Jeter reached out to the Red Sox at the end of his career, I think John Henry would have made him Fenway's starting shortstop as quickly as he could. It is crazy to think that the Orioles would allow their fan base's feelings on a player, who hasn't had too many incidents with the club, affect a signing.
Yes, Bautista has done some incredibly annoying and immature stuff over the course of his career. He is going to be remembered for one of the most obnoxious bat flips in MLB history and for absorbing a punch straight to the mouth and staying up.
And I get it, he isn't loved in Baltimore because he's been playing in the same division for eight years. After that time period, it's had to like any player from a division rival, things are bound to happen.
But the role of the front office is to make the team better. The Orioles have put their trust in the men upstairs to make sound and smart baseball decisions. For the right price, Joey Bats could have been a very good player at Camden yards. He would have fixed their current designated hitter issue, while also giving them an extra platoon outfielder.
Fans in Baltimore might have whined and cried, but if he hits 30 plus home runs and drives in close to 80 RBI's, how would they feel about him come October? If the Orioles do in fact lose out on the Mark Trumbo sweepstakes and fail to add a power bat, they could come out of this looking very bad.
It is now clear what the Baltimore Orioles truly dislike…using Zach Britton in crucial playoff games and making Jose Bautista feel valuable in any way at all.
This article originally appeared on