Baltimore Orioles: What Are The Arbitration Projections for 2017?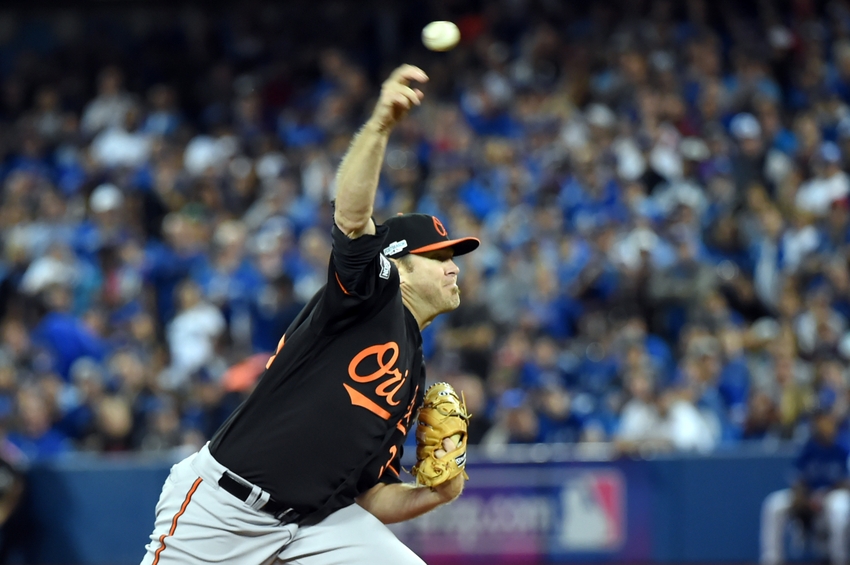 The Baltimore Orioles have plenty of work to do this winter, and it starts with resigning their 10 arbitration eligible players
There's no doubt the Baltimore Orioles have plenty of work to do this offseason. And one of the first things the team has to do is focus on re-signing or non-tendering their arbitration eligible players.
It's hard to calculate arbitration projections, and I bet you're wondering where we can get the arbitration figures for this particular exercise. Well, luckily MLB Trade Rumors recently developed a formula to calculate the projected arbitration salary for all 30 teams.
Next to each player's name, MLB Trade Rumors listed service time, and the $508,000 Major League minimum. (172 days counts as a full Major League Season according to the collective bargaining agreement).
As of right now, service time data, the minimum salary for the Major League's, and the Super Two cutoff for the 2017 season are unknown.
For the purpose of the exercise, MLB Trade Rumors used the 2016 Major League Minimum and the 2.125 Super Two cutoff number. Major League Baseball will provide a more accurate arbitration number once the league minimum is disclosed.
Without further ado, here are the 10 arbitration eligible Orioles this offseason:
Chris Tillman (5.113): $10.6MM
Ryan Flaherty (5.000): $1.7MM
Zach Britton (4.158): $11.4MM
Vance Worley (4.112): $3.3MM
Brad Bach (4.063): $2.9MM
Manny Machado (4.056): $11.2MM
Jonathan Schoop (3.027): $3.4MM
T.J. McFarland (3.007): $700K
Kevin Gausman (2.151): $3.9MM
Caleb Joseph (2.135): $1.0MM
The Orioles might have one season left with Chris Tillman since it's his final year of arbitration. Barring a trade, the team would also have two seasons remaining with Manny Machado and Zach Britton
This season would be the final time the Orioles would get Tillman at a cheap discount; he's slated to hit the free agent market following the 2017 season. Tillman isn't the only one that won't come cheap after to their final year of arbitration; Britton and Machado would be free agents the following season.
One of the places where they Orioles will struggle next season is at the catching position, barring the team is unable to sign Matt Weiters. Sure, the team will have Joseph, but if Weiters declines the qualifying offer and signs elsewhere this offseason, the Orioles would have to go out of their way to add another catcher.
Arbitration hearings aren't until February, so the team has time to negotiate one-year deals with their eligible players. But if I were the Orioles, I would nail the 25-man roster down as soon as possible. Considering there isn't much to choose from in the free agent market.
This article originally appeared on