Baltimore Orioles: Top Five Current Players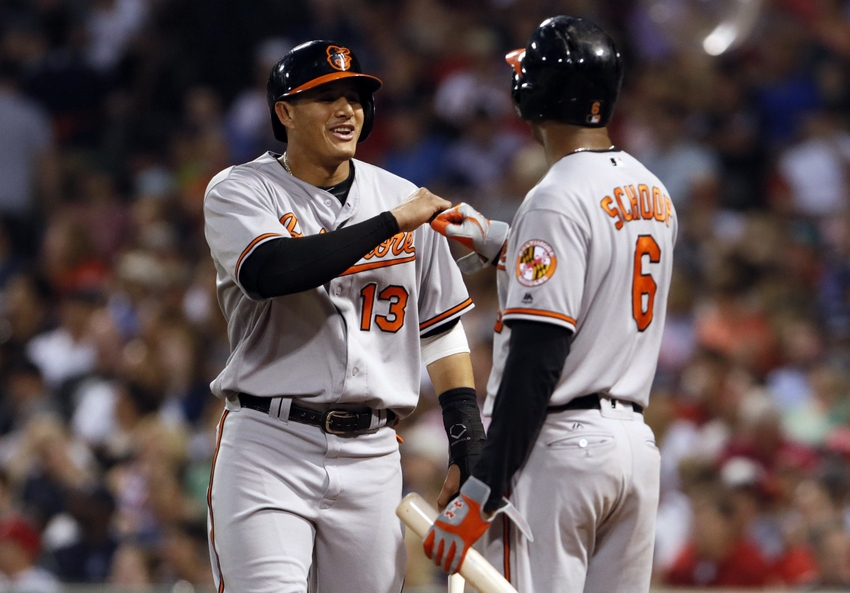 Contenders in the American League East, the Baltimore Orioles boast a powerful offense and a historic closer. Who are their best players?
The Baltimore Orioles are in the midst of a very interesting season. They are in a division where three teams at this moment would make the playoffs and four out of five are still in the playoff hunt.
No other division in the league is quite as interesting as the American League East.  Four of five teams all competing for the same division, all within reach of Wild Card spots has made it one of the best postseason races of the season, thus far. The one downside to being in such a good division is, no matter how it plays out, at least one team will be left at home come postseason time.
For now that team is not the Orioles as they have maintained a small lead over the New York Yankees. They have done so relying solely on their offense and bullpen to carry them to victories, as their pitching has struggled for most of the season.
If the Orioles are going to take the next step and get meaningful postseason wins they will have to do it on the shoulders of their offense.  They have plenty of offensive players capable of doing just that. Overall, the Orioles roster is stocked with talent that could finally put them over the top this season. While there are some obvious answers who the Orioles best players truly are could be a very debated question. Here is our take on the current top players on the Orioles roster.
Mark Trumbo
Mark Trumbo has played for the D-backs, Angels, Mariners, and Orioles in his career and has been much the same hitter for each team. A guy who can hit the ball a long way out of the ballpark. While that may sound appealing, for most of his career he has struggled to make enough contact to make his power count. While he is still very strikeout prone as an Oriole he is hitting with enough power at a high enough clip to make a difference.
He has already hit over 40 homers this season while maintaining an average above .250 (Something he has struggled to do at times in his career). He has set a new career high for hitting balls out of the park and has more than paid off for the discounted price the Orioles acquired him for.
Considering his career, it is a stretch to include Trumbo on this list but based on this season alone he has earned a spot.  The season Trumbo is having is one that Orioles fans better enjoy while it lasts because it is doubtful that Trumbo puts up another season quite like this one.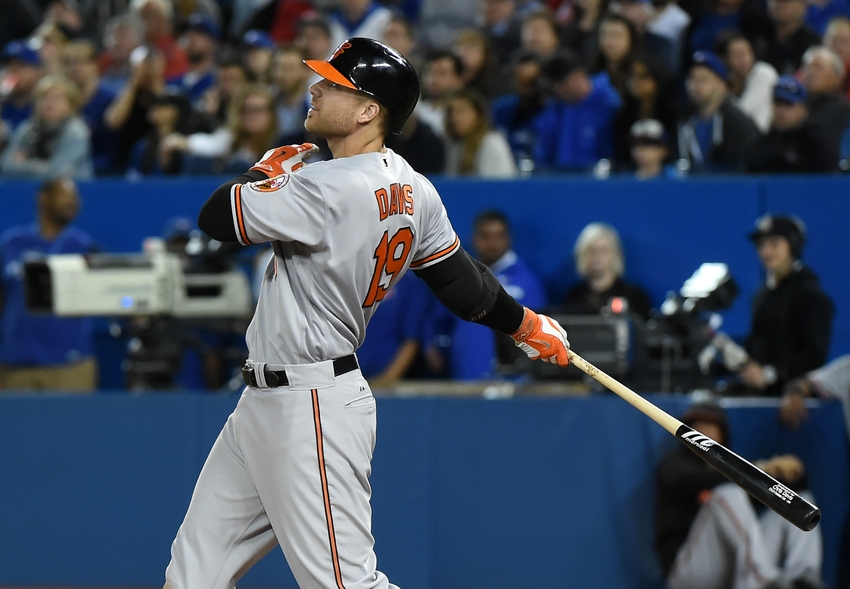 Chris Davis
Having Chris Davis and Mark Trumbo ranked back-to-back is accurate. They are much the same hitter, with amazing power, high strikeouts, and guys that you never know quite what to expect from. Davis is ranked a spot higher based on the fact he has put together some truly impressive runs and has been a tad more consistent with his power than Trumbo has in his career.
Davis has had his best season s as an Oriole as well after coming over from the Texas Rangers. The big first baseman has power to rival anyone if only he could avoid the high strikeout totals that pile up to ugly totals at years end. Despite that, Davis could earn a spot on this list on what he did in 2013 alone. That season, he hit well above .280 while hitting 53 homers and driving in over hundred base runners. Those numbers would be eye-popping for young stars like Bryce Harper or Mike Trout, much less someone with Chris Davis's previous track record.
While he is yet to live up to the 2013 season, he has provided the Orioles with consistent power and an above-average defensive ability. Chris Davis deserves a spot on this list based on both his power and the seasons he has put together.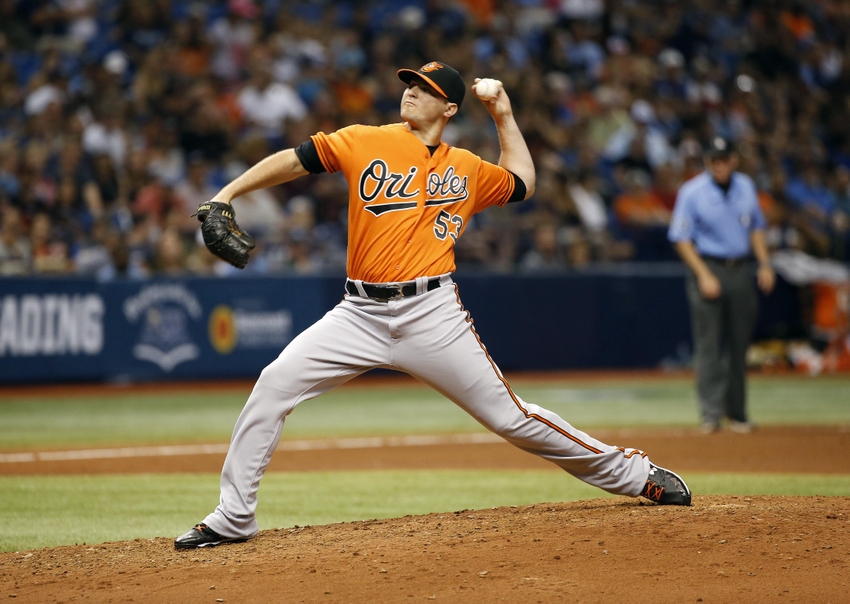 Zach Britton
Why is no one talking about this guy? What more does he have to do as a reliever to be talked about, along with all the other players who are having amazing seasons? Just in case you missed it all Zach Britton has done this season for the Orioles is go perfect in save opportunities.  He has gone an unbelievable 40-for-40 so far this season while sporting a minuscule earned run average that currently sits at 0.68.
There can't be any questioning that this season he is the best closer in the league. He has put up numbers that would have gotten bigger named closers raving reviews in seasons past. He is vastly underrated and come postseason time will be the Orioles best weapon late in games.  What many people (outside the Orioles faithful) have missed as well is that this is not the first season that Britton has been an elite closer. This is his third season, while the past two were not as impressive, they were elite seasons for a closer nonetheless.
Zach Britton is having an amazing season and has a lock on the closer's role in Baltimore. The only problem for him may be after this season there will be nowhere to go but down.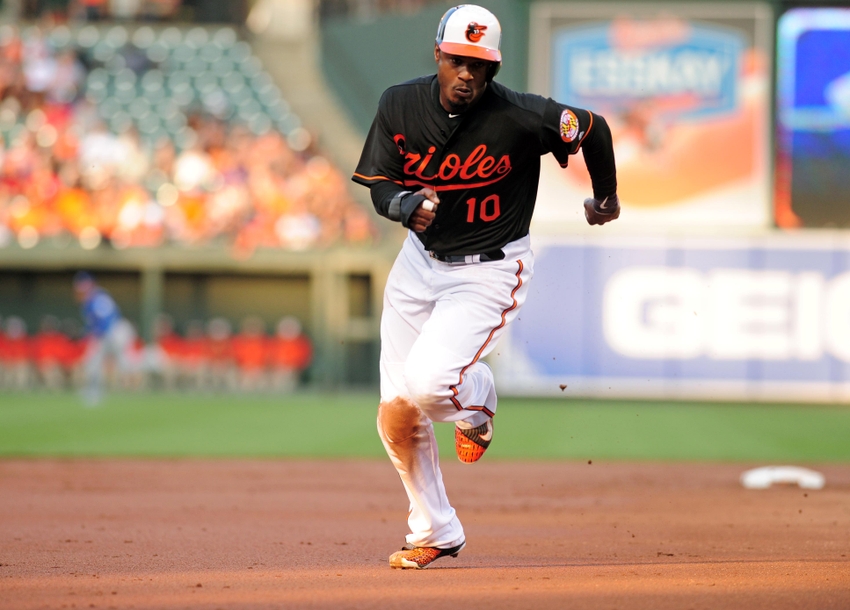 Adam Jones
Before the player that comes next on this list, Adam Jones was the face of the Baltimore Orioles. He goes out and does the same thing every year, 70+ runners batted in and almost always hits close to 30 over the fence. He maintains a solid average and plays good defense. While he may not be capable of putting up the numbers a certain Orioles third baseman can, he is a star player and, on most teams, would be the face of the franchise still.
Jones got off to a bit of a slow start early this season, but has more than made up for it down the stretch. He has helped keep the offense hot while others have struggled and continues to show that he is still one of the best players on their roster.
His best season with the Orioles came in 2013 when he hit 33 home runs and drove in 108 while hitting .285 with a great on base percentage. The only downside to Jones is the same as almost every hitter in this lineup he swings and misses at too many balls out of the zone.
As he continues to age, Jones may have to become more selective if he wants to continue putting together seasons that the Orioles are used to seeing out of him.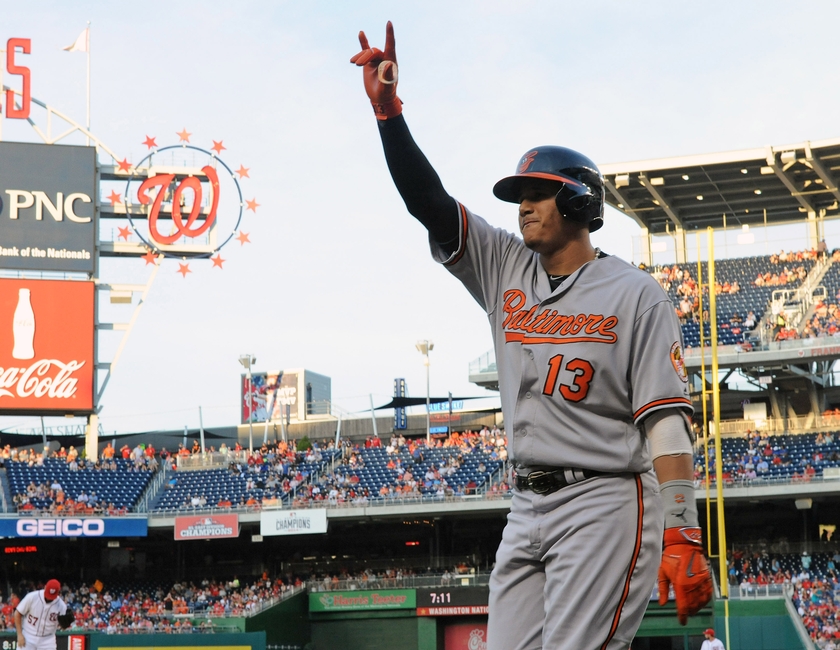 Manny Machado
Anyone that has watched the Orioles the last two seasons could have guessed that Manny Machado would be at the top of any list of Orioles players. In truth, there is no one close to the talent and future that Machado has on the current Orioles roster.
Manny Machado has shaken off the hype surrounding him and has focused on playing baseball these last two seasons. He has looked like a different player than he did his first two seasons in the big leagues, knocking balls out of the park with regularity while hitting for a high average.
If the last two seasons become the norm for the young Orioles' third baseman, you may soon hear his name discussed along with Trout, Harper, and Mookie Betts, That is, if it is not already. Machado is only 24-years-old and already has adjusted to the Major Leagues.
The one thing that Machado is going to have to watch in his career is his temper. While athletes getting heated is nothing new Machado has more than once seemed to create or seek a fight where it could have been avoided.
That is typical for a young fiery player like Machado and if anything indicates just how much he cares about the game.  Machado has continued to get better this season and there is no reason to think we may not have seen his best seasons just yet.
This article originally appeared on