Baltimore Orioles Targeting Nick Hundley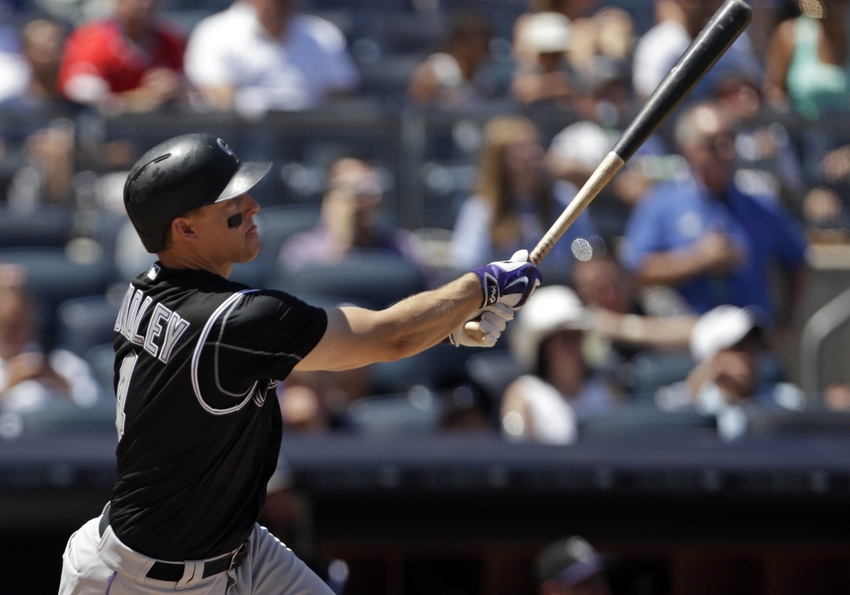 If the Baltimore Orioles let Matt Wieters go in free agency, they could reunite with an old friend in catcher Nick Hundley.
The Baltimore Orioles are still unsure who will be their everyday catcher in 2017. The team has shown that they are hesitant to give Matt Wieters the money he is demanding in free agency. It is uncertain whether they will pay Wieters what he wants, but it is clear they will look elsewhere for a cheaper option if necessary.
The Orioles are doing just that. According to Dan Connolly of BaltimoreBaseball.com, they are targeting Nick Hundley, who caught in the organization during the 2014 season.
The Orioles' top prospect in their organization is 21-year-old Chance Sisco. Sisco has hit .323 with a .402 on-base percentage in four seasons in the minor leagues. Orioles executive vice president Dan Duquette continues to talk about Sisco, but it is clear that he is too young to be the Orioles' starting catcher for the 2017 season. Sisco has only played four games above the Double-A level in the minor leagues. This why the Orioles are looking elsewhere, as it is not Sisco's time just yet.
More from Call to the Pen
Hundley, 33, is coming off a pretty good year with the Colorado Rockies during the 2016 season. He hit .260/.320/.439 in 317 plate appearances, while hitting 10 home runs and plating 48 RBI. He put up those numbers while missing a month of the season with a strained oblique. The Orioles love to have power at the plate from their catcher, so Hundley would be a great fit. Hundley has also caught a lot of the pitchers in the organization, from catching them during the 2014 season. If the Orioles decide that they do not need Matt Wieters, it is almost a sure thing that they will sign Hundley as a perfect fit to return to Baltimore.
The Orioles did not re-sign Hundley in 2014 because they did not want to give him a two-year deal. The issue is that he is now two years older and has more innings on his record. Now that the team missed out on him in 2014, they are going to make sure that doesn't happen for a second time. Hundley will most likely command a multi-year deal on the free agent market. The Orioles better not make the same mistake for the second time.
Whether it is Hundley or another veteran catcher, the Orioles need to figure out who is going to be their everyday catcher for the 2017 season. There are other options on the market but it is really slim picking after Hundley. The Orioles will most likely re-sign Wieters or they will sign Hundley to a multi-year deal. This is a interesting situation to watch throughout free agency.
This article originally appeared on