Baltimore Orioles Rumors: Team Interested in Michael Saunders?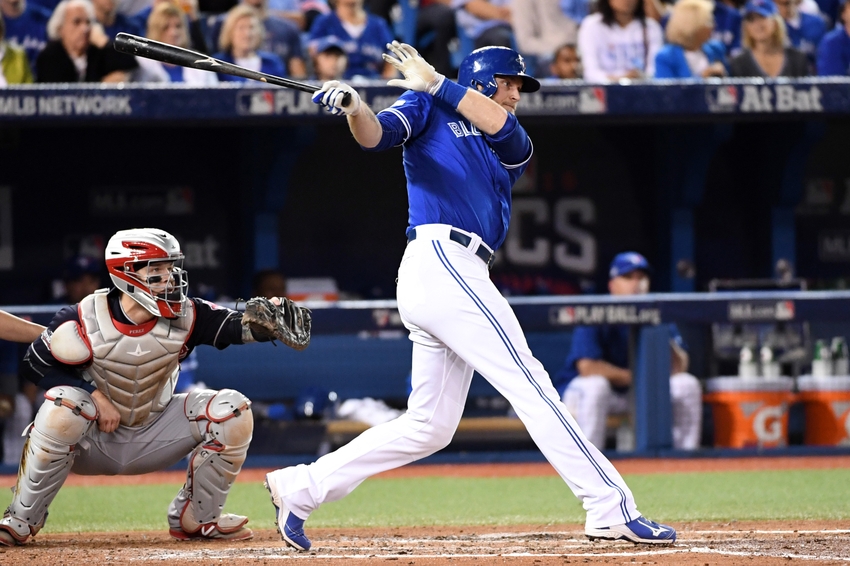 After a breakout season at the plate, Michael Saunders is now a free agent. The Baltimore Orioles are reportedly a team that is interested in his services.
After being limited to only nine games with the Toronto Blue Jays in 2015, outfielder Michael Saunders had one of his best seasons at the plate in 2016. Through 140 games, Saunders hit .253/.338/.478 (115 OPS+) with 24 home runs and 57 RBI. He also earned an All-Star nod for the first time in his career.
Though Saunders slashed only .178/.282/.357 in the second half, his season was still a success overall. He may not be receiving quite as much attention as a couple of other free agents who may be leaving the Blue Jays, Jose Bautista and Edwin Encarnacion, but Saunders has shown that he too can be a difference maker.
According to Roch Kubatko of MASNsports.com, the Baltimore Orioles may be interested in signing Saunders.
#orioles have definite interest in Michael Saunders as they try to find a RF. Helps that he's a LH hitter.

— Roch Kubatko (@masnRoch) December 5, 2016
Although the Orioles had a starting rotation that ranked 13th in the American League with a 4.72 ERA last season, they were still able to earn a Wild Card spot. They were powered by a formidable lineup and a bullpen that featured a Cy Young candidate in Zach Britton. Going into the offseason, the Orioles could lose a few big offensive pieces. Matt Wieters, Pedro Alvarez and 2016 MLB home run leader Mark Trumbo are all free agents. The Orioles have already lost utility man Steve Pearce to the Blue Jays as well.
More from Call to the Pen
According to Jon Meoli of The Baltimore Sun, Orioles General Manager Dan Duquette has said that the team intends to go with a platoon of Joey Rickard and Hyun Soo Kim in left field. However, the departure of Trumbo would clearly create a major hole in right field, as Kubatko also describes.
Kubatko's point about Saunders being a left-handed hitter is certainly valid as well. When looking ahead to the Orioles' potential 2017 lineup, there are not many left-handed bats to be found outside of Kim and Chris Davis.
The price tag on Saunders should be manageable for the Orioles as well. Back in November, MLB Trade Rumors projected that he would receive a three-year, $33 million deal. MLB Trade Rumors also predicted that Baltimore would sign Saunders as well as Trumbo. Unless the Orioles decide to make Trey Mancini their regular DH, there could in fact be room for both players.
If Baltimore is looking to contend in a tough AL East once again, adding a player such as Saunders would certainly make sense. Camden Yards is a great park for any hitter, and Saunders should easily be able to give the Orioles 25-30 home runs.
This article originally appeared on