Baltimore Orioles: Orioles still a possible landing spot for Matt Wieters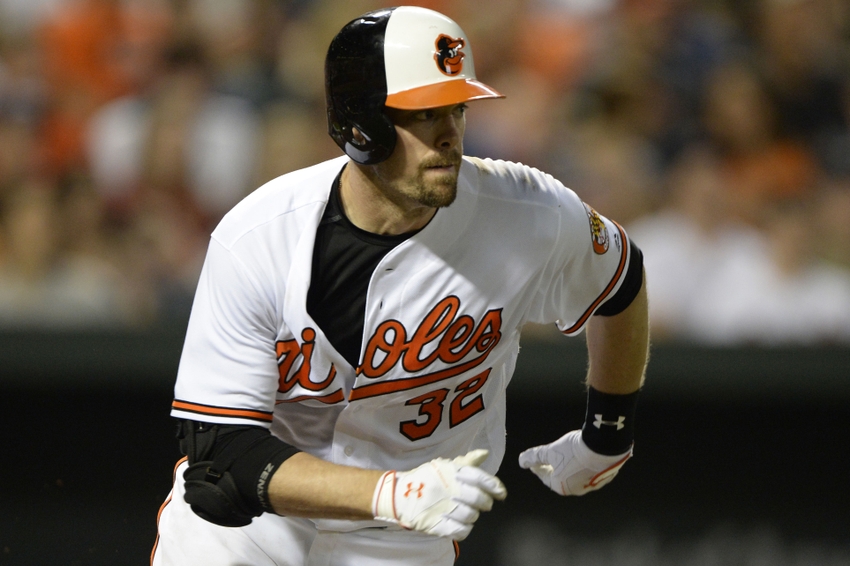 Even though former Baltimore Orioles catcher Matt Wieters is a free agent, it's still a possibility the Orioles re-sign him.
Prior to the 2016 season, Matt Wieters was one of the best catchers in the American League. However, Wieters is facing some issues in the free agent market this season.
Not only was the former Orioles catcher a light hitter in 2016, he also had one of the worst ratings in terms of pitch framing. The fact Wieters is unable to successfully frame pitches is the reason his free agent market is quite low.
Wieters's terrible 2016 may have also been a reason Jason Castro earned a three-year contract from the Minnesota Twins just a few days ago. Despite that, with Wieters not getting as many offers as he'd like, it's possible the Orioles can swoop down and reclaim Wieters for themselves.
However, Buster Olney of ESPN said the Orioles aren't the only ones who can find themselves in the Wieters sweepstakes. The Washington Nationals and the Atlanta Braves have shown interest in the catcher as well.
Before the teams decide they'd like to sign Wieters, there is one thing that's worth mentioning. Wieters underwent a small injury during the offseason; he suffered from a hand laceration which required stitches. The injury occurred on his non-throwing arm, but he will have to wear a shield for the time being.
Wieters will be able to resume baseball activities starting in January and should be ready for Spring Training. The injury along with the framing issues could be the reason why Wieters has yet to come off the free agent board.
Want your voice heard? Join the Birds Watcher team!
Wieters entered the free agent market after the Orioles failed to offer him a qualifying offer. A team that chooses to sign Wieters will not have to give up a draft pick as a result.
This article originally appeared on