Baltimore Orioles Need Jonathan Schoop to Step Up in 2017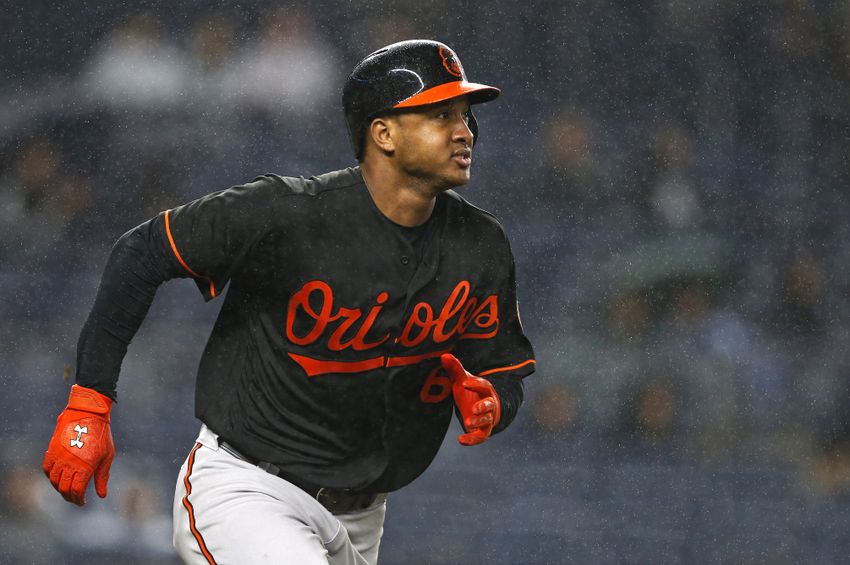 With Matt Wieters and Mark Trumbo likely to depart via free agency, the Baltimore Orioles need another hitter to step up. Jonathan Schoop may be their best bet.
The Baltimore Orioles have quite a big hole to fill in their lineup. Mark Trumbo and Matt Wieters combined for 64 home runs and 174 RBI, leaving quite a void in the middle of their offensive attack. They need someone to step up and help make up for that loss in power and run production.
As the Orioles have been relatively quiet in free agency thus far, they may be looking internally to find someone to help replace that production. While it will take more than any one player to match what Trumbo and Wieters gave the Orioles, Jonathan Schoop may be the best bet to help recoup some of that lost offense.
Schoop certainly showed signs of being a potential middle of the order bat last year. He produced a .267/.298/.454 batting line, hitting a career best 25 home runs with 38 doubles. Despite spending most of his time hitting in the lower half of the Orioles lineup, Schoop drove in 82 runs, while scoring 82 times as well.
More from Call to the Pen
At just 25 years old, there is plenty of hope that Schoop will continue to progress. After all, he did set career highs in several offensive categories, while showing excellent power for a second baseman. However, in order to do so, there are several red flags that need to be addressed. Most notably, Schoop's plate discipline has been abysmal.
Last season, in 647 plate appearances, Schoop drew 21 walks while striking out 137 times. Interestingly, both marks were career bests, as he walked in 3.3% of his plate appearances, and struck out in 21.2%. With that slightly improved plate discipline, Schoop was able to find pitches to hit, and took advantage of those opportunities.
However, in order for Schoop to develop into the perennial 30 home run hitter that he is capable of being, his batting eye needs to improve even more. Even increasing his walk rate by another one to two percent, while maintaining that solid contact rate, should allow him to get better pitches to hit. By attacking mistakes, and laying off those pitches out of the zone, Schoop could find himself as the middle of the order hitter that Baltimore needs.
The Baltimore Orioles need a middle of the order presence to make up for the impending departures of Mark Trumbo and Matt Wieters. If he continues to develop, Jonathan Schoop could be the player that the Orioles are hoping for.
This article originally appeared on