Baltimore Orioles: Jones, Machado and Schoop to play in WBC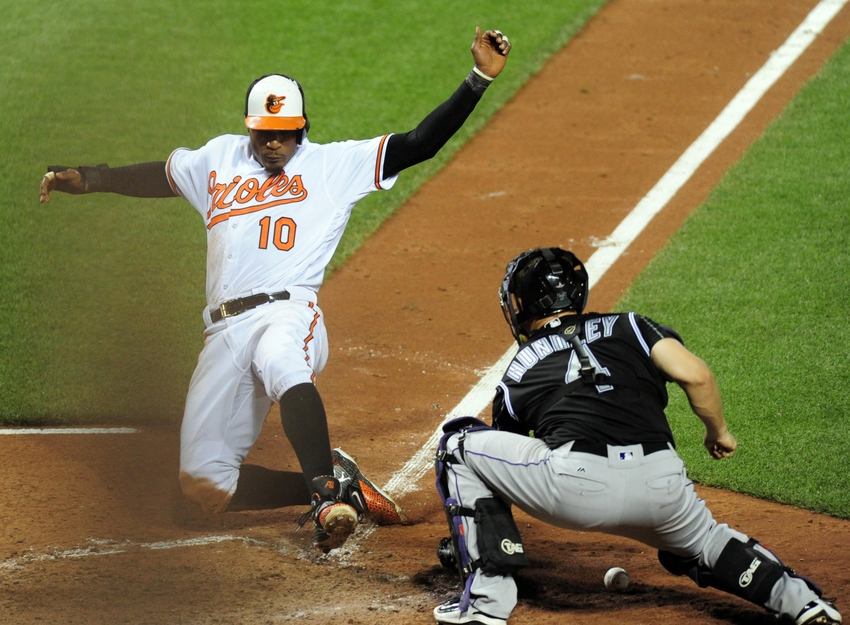 With the 2017 World Baseball Classic around the corner, the Baltimore Orioles have four of their players participating in the event. However, they will all play for different teams.
The 2017 World Baseball Classic has players from different nationalities battling it out for the coveted World Baseball Classic trophy. This year, four Baltimore Orioles will participate in the World Baseball Classic…
…but they'll be on opposing teams.
Adam Jones will spend the month of March playing on Team USA. Manny Machado will play for Team Dominican Republic. Jonathan Schoop will play for Team Netherlands. And Hyun Soo Kim will play for Team South Korea. That means the four teammates, who are used to competing together on the same team will be rivals during the exciting tournament.
Schoop and Jones played for Netherlands and USA respectively in 2013. This is Kim's third World Baseball Classic and this is Machado's first.
Machado, who was actually born in Miami, has personal reasons as to why he would rather play for the Dominican Republic than USA. He said those reasons back in April, when Major League Baseball started preparing for the 2017 World Baseball Classic.
"To put on a uniform for them, I think it's going to bring excitement — more excitement to me and my family than anything else. I'm excited to wear that uniform. Seeing 'Dominican' across the chest will probably bring tears to their eyes. They are going to be excited about it. I'm going to go out there and enjoy myself as much as I can. I've always wanted to represent the Dominican Republic if the right opportunity came up and hopefully try to play."
Team USA and Team Dominican Republic are in Pool C of the WBC bracket, and they'll play from March 9th to 12th at Marlins Park.
Want your voice heard? Join the Birds Watcher team!
Team Netherlands, which is in Pool A of the WBC bracket, will play from March 6th to 10th at Gocheok Sky Dome in Seoul.
This article originally appeared on