Baltimore Orioles History: Frank Robinson First to Win MVP in Both Leagues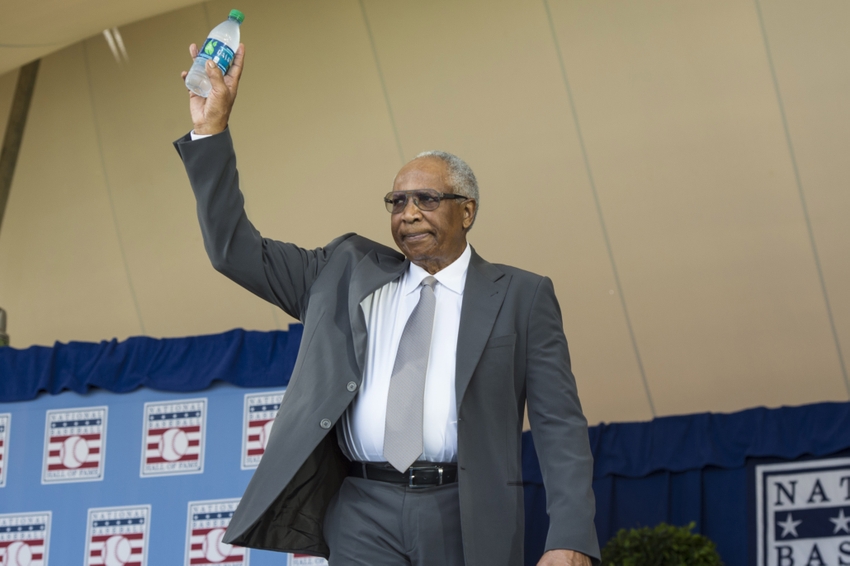 Frank Robinson was a star for the Cincinnati Reds before being traded to the Baltimore Orioles. He took out his frustration regarding the trade on the American League, becoming the first player to win the MVP award in both leagues in the process.
From the mid 1950's and into the 1960's, few players were in the same class as Cincinnati Reds slugger Frank Robinson. He was a six time All Star, winning the Rookie of the Year award in 1956 and the National League MVP in 1961. Robinson led the NL in slugging in three consecutive years from 1960 through 1960. A fearsome power hitter, Robinson hit 30 or more homers seven times in that decade, providing the Reds with quite the formidable hitter.
However, after the 1965 season, there were concerns amongst the Reds front office about his ability to hold up. Considered an "old 30," the Reds traded Robinson to the Baltimore Orioles in exchange for Milt Pappas. Robinson, angered by the trade, proceeded to take out his anger on the American League in historic fashion.
What Robinson did that year to American League pitchers should have been considered criminal. He won the Triple Crown that year, posting a .316/.410/.637 batting line, hitting 49 home runs and 122 RBI. Robinson also led the American League with 122 runs scored and 367 total bases. He certainly did not look like an "old 30," as the Reds considered him to be.
More from Call to the Pen
He continued that assault in the postseason. With the Orioles heading to the World Series, he pummeled the Dodgers during Baltimore's four game sweep, hitting at a .286/.375/.857 clip, with two homers and a triple. Needless to say, Robinson was chosen as the MVP of the 1966 World Series.
That was not the only hardware he brought home that season. For his incredible regular season, where Robinson took his frustrations out on the AL, he was named the MVP. With his National League MVP in 1961, Robinson became the first player in MLB history to win the MVP award in both leagues. Guess that trade paid immediate dividends for the Orioles.
To make matters worse for the Reds, Pappas was not the pitcher they hoped for. Only 27 years old at the time of the trade, he struggled with the Reds, posting a 30-29 record with a 4.04 ERA. As Pappas was expected to front the Reds rotation, and Robinson went on to his historical season, it is not a surprise that this trade was one of the worst in MLB history.
Frank Robinson proved that he had a lot left in the tank in his first season with the Baltimore Orioles. He received the ultimate confirmation of that when, on this day in 1966, he became the first player to win the MVP award in both leagues.
This article originally appeared on