Baltimore Orioles: FanGraphs projects Orioles rotation among worst in MLB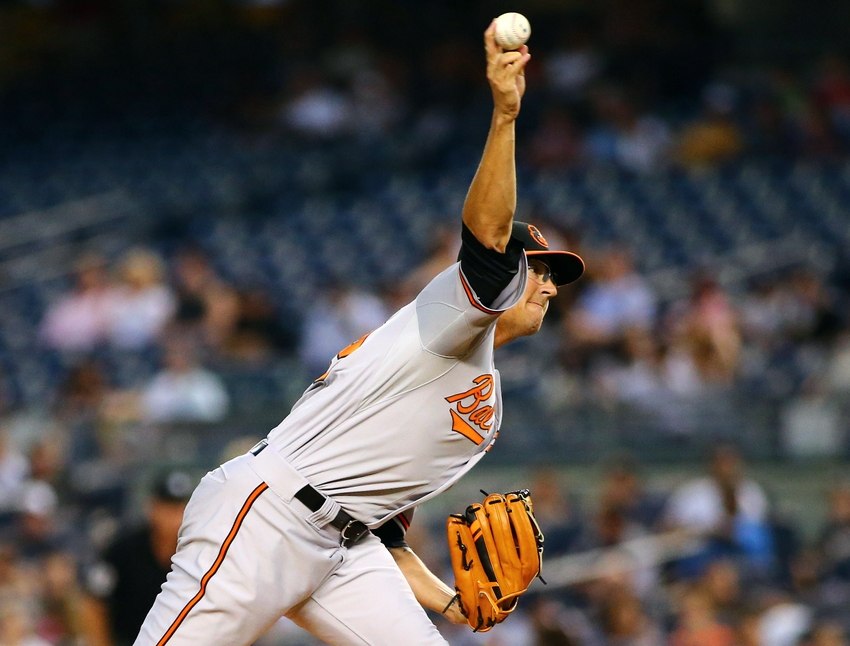 The Baltimore Orioles wonder if their rotation has what it takes to compete next season. According to FanGraphs, the Orioles have their work cut out for them.
It would be easy to tell the Baltimore Orioles to venture into the free agent market to improve their starting rotation. However, there's nothing on the free agent market that would significantly help the Orioles rotation.
The Orioles have six starters returning to the ball club at this moment; Dylan Bundy, Chris Tillman, Yovani Gallardo, Ubaldo Jimenez, Kevin Gausman and Wade Miley. However, many are wondering if this would be enough for the O's to contend next season.
According to FanGraphs, it might not be.
The Orioles are projected to have a 10.2 WAR in their starting rotation. That would make it the second-worst WAR projection in the American League and the fifth-worst projection in Major League Baseball.
Gausman leads the pack with a projected 3.1 WAR. Miley's 1.7 WAR projection bested ace Tillman's 1.4 WAR projection. Next came Bundy with a 1.2 WAR and finally, Gallardo and Jimenez tied with a 0.9 WAR.
With the way Gausman and Bundy performed last season, it's possible that both players will reach their projections. For the other four, they're entering the final year of their respective contracts. It would be in their best interest to finish off their contracts strong.
Orioles vice president Dan Duquette said all four pitchers entering the free agent market could boost their stats. However, hearing the Orioles are near the bottom of the rankings is something that would cause you concern.
If you're not a sabermetrics believer, all of this sounds silly and you might wonder why WAR projections are actually a thing.
Want your voice heard? Join the Birds Watcher team!
But even without the sabermetric projections, there's no denying the Orioles have one of the weakest rotations in the Major Leagues. And it might be incredibly hard for them to fix the holes this offseason.
This article originally appeared on