Atlanta Braves Writers… Tried to Predict 2016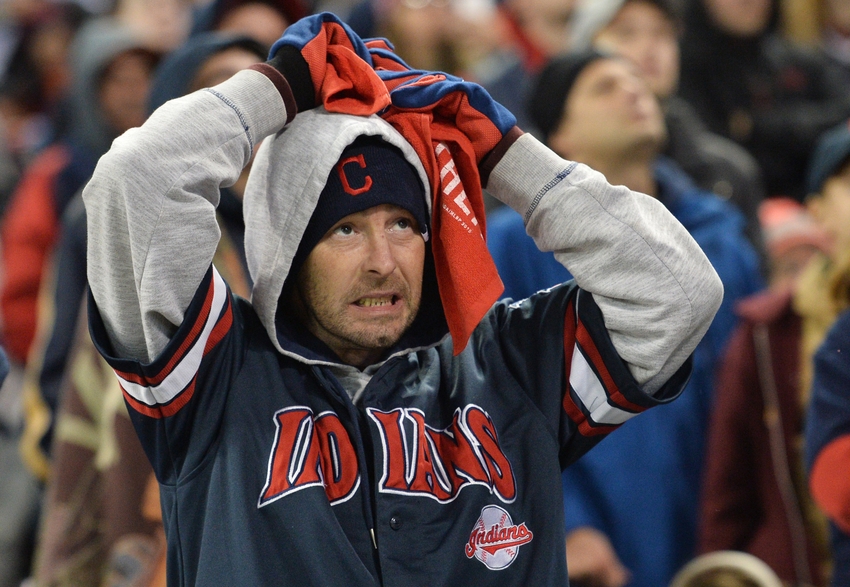 Now that the 2016 season is over and the hardware has been passed out… it's time to see just how badly WE predicted that things would go in MLB.
Well, we do specialize in Atlanta Braves coverage, after all… so how about predicting the rest of sport?  For the whole season?
Let's just say that our track record isn't the best.
Before the 2016 season began, I collected a bunch of predictions from our writers at that time:  playoff participants, World Series winners, and the individual trophy winners.
I'm not going to bore you with everything… the links above will be sufficient to insure a non-rigged voting system.  But I will combine our little in-house contest's into a single result from its two parts:  the team results and awards results.
The Points System
I changed it up this year – trying to give points for "closeness" to correct guesses.
For the team results, if a team is predicted to finish in first place, and they DO, that writer will get 4 points. Same things for the other places predicted correctly.
If a team finishes one position away from a prediction, that's .worth 3 points.
Two positions away (like a first place team predicted to be third)?  2 points.
Zero points for a 1st place team guessed last, or vice versa.
The maximum is 20 points for a perfect division; 120 for a perfect MLB grid overall.  The worst score you can get is 4 points per division; 24 overall.
Playoff team picks are worth a bonus point each.  Picking the Indians in the World Series gets another point, and picking the Cubs to win was worth 3 more.
On the awards, I gave five points for each correct answer and 2 points if a guessed player was a finalist for an award. … and then we'll tally it all up at the end and see who gets the bragging rights for 2017.
Me
I might as well start this bloodbath.  This was ugly.  Here's a summary of everything I guessed:
DIVISION WINNERS
NATS, CUBS, DBACKS
JAYS, TIGERS, ASTROS
WILD CARDS
NL GIANTS, PIRATES
AL ROYALS, MARINERS
WORLD SERIES:
MVP: GOLDSCHMIDT,CORREA
ROY:  OLIVERA, BLAKE SNELL
CY:     ARRIETA, KLUBER
AL East
In AL East, I get 1+2+3+4+2 = 12 points… better sounding than it was.  Turns out we all thought Baltimore would be bad… and that the Rays might be better.
BEN:  14
CHRIS:  12
DAN:  16
FLETCHER:  12
FRED:  12
JEFF:  11
JOSH:  14
PHILIP:   14
AL Central
Many here didn't think the Twins would be so bad… especially those who thought Byron Buston would end up as the Rookie of the Year.
ALAN: 12
BEN: 12
CHRIS: 18
DAN: 12
FLETCHER: 14
FRED: 14
JEFF: 17
JOSH: 14
PHILIP: 12
AL West
These guesses were literally all over the map… except that we all pretty much thought Oakland would stink.
ALAN: 16
BEN: 18
CHRIS: 12
DAN: 14
FLETCHER: 15
FRED: 15
JEFF: 12
JOSH: 14
PHILIP: 14
NL East
We all thought the Phillies would be in last place!  Oops.  Unfortunately, some of us (me) thought the Braves might sneak past the Marlins into third place.
ALAN: 14
BEN:18
CHRIS: 16
DAN: 16
FLETCHER: 14
FRED: 16
JEFF: 18
JOSH: 16
PHILIP: 18
Atlanta Braves Sign Catcher Tuffy Gosewisch to Fill Out 40-Man Roster
NL Central
It's about time we finally got ONE division right!
ALAN: 18
BEN: 18
CHRIS: 20
DAN: 16
FLETCHER: 14
FRED: 18
JEFF: 18
JOSH: 16
PHILIP: 18
NL West
I know… some of us bet on the Diamondbacks.  That didn't go so well.
ALAN: 14
BEN: 16
CHRIS: 18
DAN: 12
FLETCHER: 14
FRED: 12
JEFF: 14
JOSH: 14 (the only one of us to get Arizona right)
PHILIP: 18
Playoffs
I gave another point each to those getting playoff teams correct… kind of a bonus for picking somebody high and then seeing that pick pay off.  Plus, each writer also named Wild Card clubs, so there are 10 possible points to be earned here in this category.
Finally, add another point for a correct World Series participant; 3 for the winner.  So 4 more possible points for a maximum score of 14.
Only one of us got even half of those points, though!
ALAN: 4 (Astros over Cubs)
BEN: 6 (Nats over Red Sox)
CHRIS: 5 (Mets over Indians)
DAN: 7 (Cubs over Royals)
FLETCHER: 4 (Cubs over Blue Jays)
FRED:  2 (Giants over Royals)
JEFF: 8 (Cubs over Astros)
JOSH: 2 (Pirates over Astros)
PHILIP: 7 (Red Sox over Cubs)
The Tally So Far
ALAN: 90
BEN: 102
CHRIS: 101
DAN: 93
FLETCHER: 87
FRED: 89
JEFF: 98
JOSH: 90
PHILIP: 101
Awards
Again, I'll spare you the carnage… the original guesses were posted here.  Still, several of us nailed two of the six awards we tracked apiece (Rookie of Year, Cy Youngs, and MVPs) … that's not too shabby, actually.
ALAN: 2
BEN: 10
CHRIS: 10
DAN: 10
FLETCHER: 0
FRED: 5
JEFF: 10
JOSH: 2
PHILIP: 10
The Winners
By ONE POINT, it's our minor league prospect watcher Ben Chase with 112 points, just scraping by Chris Jervis and Phil Tapley with 111.
Fred, Fletcher and I will go lick our wounds and rethink our lives.
Baseball is hard.  Predicting baseball is harder!
This article originally appeared on