"Atlanta Braves Want Chris Sale": Sunday's Version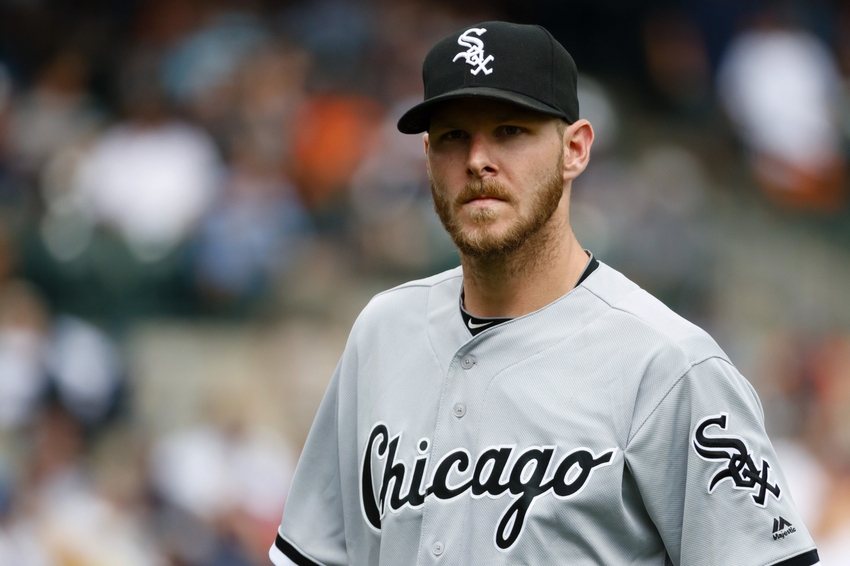 Lines have been drawn in the sand from multiple teams in the Chris Sale sweepstakes.  The good news? We've finally gotten universal confirmation of at least one rumor.
With the news of the morning, it may be that the White Sox have a decision to make – more so than any of the teams interested in their ace pitcher Chris Sale.
The Atlanta Braves have given an answer to a trade demand… and that could push the Braves into another direction.
Quandary for the White Sox
So as things are stacking up right now, the Southsiders are looking at this among interested parties:
They want Swanson from the Braves.  Atlanta says no.
They want Turner from the Nationals and possibly Giolito or Robles.  Washington says no.  Washington is also weighing a deal with the Pirates for Andrew McCutcheon as a higher priority.
They want Cody Bellinger (et al) from the Dodgers.  Los Angeles is not really engaged right now – working other issues.
They want Bradley, Benintendi, or Moncada from the Red Sox.  Boston is not inclined.
They want a lot from Texas, probably to include major league talent (their best prospect is ranked 55th overall).  Texas is not engaged at that price.
In short, Chicago is finding a lot of offers that do not represent the uppermost talent in baseball's prospects – something the must have thought might be within their reach.  They are also having to deal with a market that seems thinner than expected.
Their own best prospect is Carson Fulmer (56 walks in 103 innings, ERA 4.63) – ranking 57th overall.  Zack Collins (High-A Catcher) at #80 is their only other Top 100 guy.
The Braves have 7 on that list, and as suggested yesterday, is offering #12 overall Ozzie Albies for Chris Sale (with others).  At this point, Albies would be the single highest-ranked prospect that is known to be offered by any team, though it is probable that Atlanta has at least one major league pitcher is also on the table.
Paging Dr. Phil?
The White Sox are going to have to have a heart-to-heart with themselves, it seems.
They didn't get their asking price last Summer.  They aren't getting their asking price now.  With every pitch Sale throws in 2017, those offers just cannot realistically get any higher unless Clayton Kershaw's arm falls off this week.
That would certainly be true if we're all still here a year from now with only 2 more years of team control of Sale instead of 3.
So while Sale is still one of the biggest topics going… nothing is actually going on with him, and unless there's a change in stance from the Chicago side, it is likely to remain a stalemate for any/all possible suitors.
That's probably going to take a couple of days before there's any movement… if then.
This article originally appeared on