Atlanta Braves Trade Rob Whalen and Max Povse For OF Prospect Alex Jackson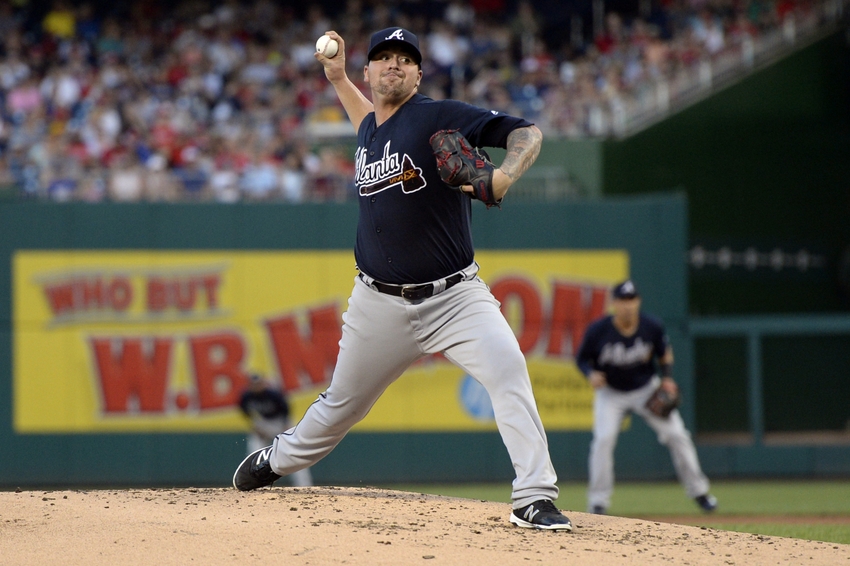 Braves Trade For Versital Prospect, Jackson
The Atlanta Braves have announced on Twitter that they have traded the rights of pitchers Rob Whalen and Max Povse to the Seattle Mariners for Alex Jackson.
Jackson was drafted by the Mariners in the 1st round (6th overall) of the 2014 draft out of Rancho Bernardo High School.  The 6'2″, 215 pounder has played his entire professional career in the outfield, but played catcher when he was in high school.  Braves beat writer Mark Bowman suggested on twitter that "Jackson has been exclusively used as an OF during his pro career, but there's a chance he could be used as a catcher."
Mississippi Braves' reporter and play-by-play voice post on twitter that a scout has told him that Jackson "has some raw power and intriguing tools. Might ultimately move to 1B."
Now this is getting interesting…first thought was that the Braves have acquired a power right-handed bat that plays the outfield for two pretty solid pitchers.  Then, we hear he may play first base and possibly catcher.  Now, I'm seeing something about the Braves might flip this talent for something else…else being?!?  Let's not speculate yet.
The #Braves have acquired Alex Jackson from the Mariners, along with a player to be named later, in exchange for Rob Whalen & Max Povse: pic.twitter.com/DYWzXGD3XU

— Atlanta Braves (@Braves) November 29, 2016
The Braves will receive a PTBNL, but most likely won't be anything worthy of news.
Let's first look back before we look forward…
Braves send right-handed pitchers Whalen and Povse to Seattle.  The abundance of pitching prospects help the Braves in this situation as Whalen already appeared in Atlanta and Povse was on his way.  Povse stands at a towering 6'8″ and has been progressively moving up the Braves affiliates.  He's already 23-years-old so I'm thinking he could have started in Gwinnett and made his way to Atlanta in 2017.
Whalen is a back of the rotation guy and possibly just a bullpen arm.  Povse may be the same, but probably had a little higher of a ceiling.  He seems very similar to Mike Foltynewicz…call it a poor-mans Folty.
The Braves drafted Povse in the 3rd round of the 2014 MLB draft out of the University of North Carolina at Greensboro.  In 2016, he made 15 starts for the Carolina Mudcats and 11 for the Mississippi Braves.  Povse had 139 strikeouts in 2016 compared to just 29 walks.
Whalen started five games for the Atlanta Braves in 2016…all in August.  He went 1-2 with a 6.57 ERA while getting 25 strikeouts and surrendering 12 walks.  The Braves acquired Whalen from the Mets on July 24, 2015 for Kelly Johnson and Juan Uribe.
Extremely grateful for the opportunity given to me by the @Braves. Allowed this young kid to make his dreams come true. TY #BravesCountry

— Rob Whalen (@RobWhalen38) November 29, 2016
What's Next?
Jackson was Seattle's number one prospect heading into the 2016 season.  Heading into 2015, he was ranked number 20 overall in all of MiLB by Baseball America.  In low-A, Jackson has a slash line of .243/.332/.408 with 11 home runs in the 92 games he played in.
WATCH: #Braves Alex Jackson footage both behind and at the plate from @fangraphs. https://t.co/VlP4B97vfQ

— Grant McAuley (@grantmcauley) November 29, 2016
Good looking swing, gets the ball out of his glove quick…solid video.
He's got a big frame and could potentially hit for power once he figures out pitching/his swing.
If the Braves intend to put Jackson behind the plate again, this could be a huge trade.  In his two and a half year MLB career, his bat hasn't translated to a "power bat".  Maybe that's why Seattle wanted to part way, maybe it was something else.
Either way, we all trust Braves General Manager John Coppolella now, right?  Right!
This article originally appeared on