Atlanta Braves: To trade for an ace, or not to? Weighing in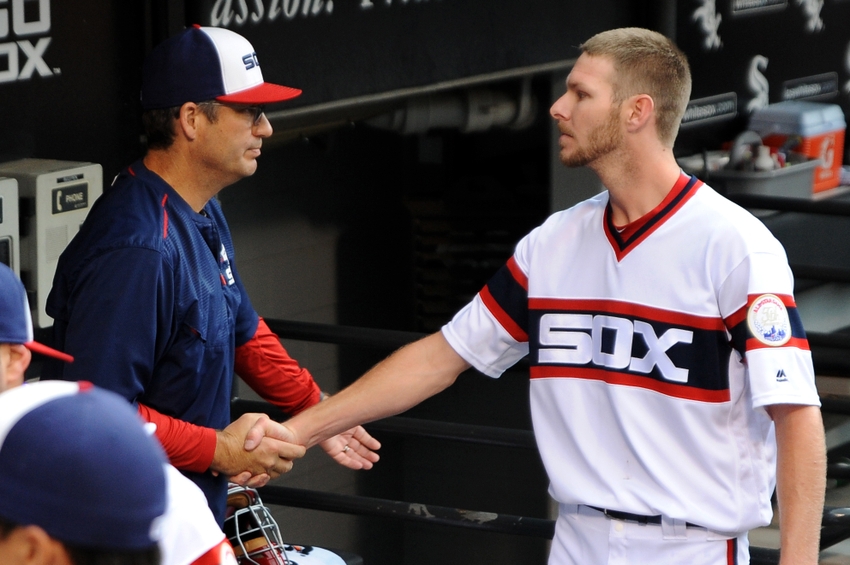 If the Atlanta Braves are serious about winning sooner rather than later, The Condor would help them soar to new heights as early as 2017.
Coming off a second straight season in which they failed to record 70 wins in a season, the Atlanta Braves find themselves in a peculiar situation. A 68-93 effort this past season extended a trend many insiders saw coming a few years back when the Braves were poising themselves for a re-build.
But now, the future might not look so bleak when it comes to 2017. Sure, these last two seasons were painful enough to get through. Even with those campaigns barely in their rearview, Atlanta is set to move into a brand new ballpark and there's reason to believe they could compete in year one inside their soon-to-be home.
A treacherous first half (31-58) was turned around after the All-Star break, when the Braves began to call up some top prospects en route to a 37-35 finish down the stretch. Dansby Swanson, a shortstop and Atlanta's first overall pick in the entire 2015 draft, played well in his call-up. He hit .302 with three home runs and 17 RBI in 129 at-bats and should be part of the core lineup moving forward alongside the likes of Nick Markakis, Freddie Freeman and Matt Kemp.
More from Call to the Pen
As well, youngsters like Tyrell Jenkins (23), Matt Wisler (23) and Mike Foltynewicz (24) give hope to rounding out a rotation that is already comprised of Julio Teheran, R.A. Dickey and Bartolo Colon for next season.
Teheran is the ace right now, while Dickey and Colon are two of the oldest starting pitchers in MLB, yet can still be valuable innings eaters. That consistency in itself will be a treat for the 2017 Braves, who used 16 starters last season.
All of that said, Atlanta is now considered prospect rich, thanks in part to their re-building phase. Swanson included, the Braves have seven on MLB's top ranked 100 prospects. If they want to put together a package to acquire a bonafide ace this offseason, 2017 will suddenly have a ray of light shining down on the brand new SunTrust Park.
Prominent names floating around the rumor mill for studly starting arms are Chris Sale, Sonny Gray and Chris Archer. All three and their respective clubs are reported to be shopping each of them, while it appears Atlanta is showing the most interest in Sale for the time being.
Sale makes the most sense for Atlanta for three reasons, and none of them require a lot of thought or analysis. Firstly, Sale and White Sox management had some friction between them last year as reported by multiple media outlets. Whether it was the early retirement of Adam LaRoche or Sale not wanting to wear throwback uniforms during a start, there was tension present.
Secondly, the Braves' two free-agent of acquisitions of right-handers Dickey and Colon still don't add a southpaw to the mix. The Braves did not have any significant contributions from any left-handed starting pitcher in 2016.
The final and most apparent reason why the Braves should go after Sale, is because he is the best option out there. He will only be 28 on Opening Day and has already appeared in five All-Star games and has been inside the top on the AL Cy Young ballot the last five seasons as well. Sale's career ERA of 3.00 and K/9 of 10.1 also compares favorably to Archer (3.51 ERA, 9.3 K/9) and Gray's (3.42 ERA, 7.6) career totals.
For any team this offseason looking to package some prospects and youngsters together to acquire an ace, Sale has to be at the top of the shopping list. Especially in a year where free agency is void of true superstardom at the starting pitcher position (names like Derek Holland, Edinson Volquez and Jered Weaver are some of the higher profiles ones out there), big trades will be necessary in order to land a big fish.
If the Atlanta Braves are serious about winning sooner rather than later and would like to convey that sentiment to their fans, a brand new ballpark and a brand new ace would make for an excellent statement moving forward.
This article originally appeared on