Atlanta Braves, Texas Rangers Swap Former Top Prospects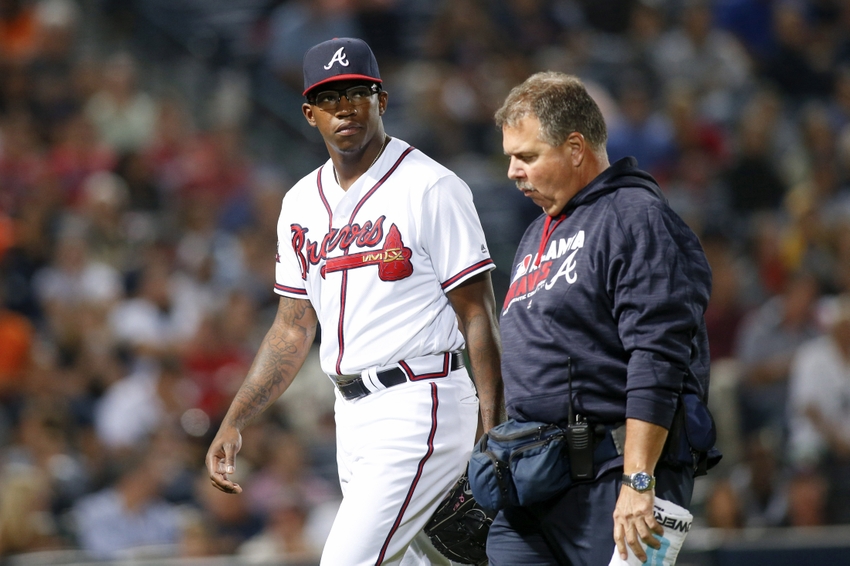 Tyrell Jenkins and Luke Jackson had been top prospects for the Atlanta Braves and the Texas Rangers respectively. Now, in a change of scenery deal, they have been traded for one another.
It was expected that Tyrell Jenkins would be a large part of the Atlanta Braves youth movement. Acquired as a part of the Jason Heyward trade, Jenkins had ranked as high as the 94th best prospect in baseball prior to the 2012 and 2013 seasons. Reliant on a somewhat difficult to pick up arm slot, and his ability to generate ground balls, Jenkins had the makings of a solid middle of the rotation starter if he could harness his command.
Luke Jackson was a similar prospect for the Texas Rangers. Selected five picks before Jenkins in the 2010 MLB Amateur Draft, Jackson also has a fastball that sits in the mid 90's, although his secondary pitches are not nearly as advanced. He likewise has had command issues, and was considered to have the ceiling of a middle of the rotation starter.
Given the similarities between the two, it may not be a surprise that they were traded for one another. In a move that may best be described as a change of scenery for both pitchers, the Braves acquired Jackson for Jenkins and Brady Feigl.
More from Call to the Pen
The similarities do not end with their profiles. Both Jenkins and Jackson have struggled in their time in the Majors, leading to questions about whether or not they can be productive pieces in the future. Jenkins made his debut last year, appearing in 14 games, with eight starts. In his 52 innings, he posted a 2-4 record with a 5.88 ERA and a 1.692 WHiP. His command deserted him, as Jenkins walked 33 batters while recording only 26 strikeouts.
Jackson, likewise, has struggled in his time in the Majors. He has spent parts of the past two seasons with the Rangers, with mixed results. While he was solid in a seven game stint in 2015, last year was a disaster as he could not locate the plate. Overall, in his 15 games spanning 18 innings, Jackson has an 8.50 ERA and a 2.056 WHiP, allowing ten walks and 27 hits while striking out nine batters.
Perhaps the most intriguing part of the trade is Feigl. Although he has dealt with injuries, most notably having Tommy John Surgery, he is an interesting prospect. He has yet to crack the AA level, but has performed well in the lower minors. In his 72.1 professional innings, Feigl has a 2.74 ERA and a 1.106 WHiP, striking out 66 batters and issuing only 16 walks. A lefty reliever, he could become a part of the Rangers bullpen in the near future if he remains healthy.
In the end, this trade is a matter of moving very similar players. The Atlanta Braves and the Texas Rangers each acquired essentially the same pitcher that they traded, with the hope that being in a different environment will lead to both pitchers tapping into their potential. It is a worthwhile gamble, and maybe one of the two will live up to the hype.
It is rare to see prospects traded for one another. In this case, both Tyrell Jenkins and Luke Jackson may benefit from the change of scenery.
This article originally appeared on