Atlanta Braves sign utility player Sean Rodriguez to a two-year deal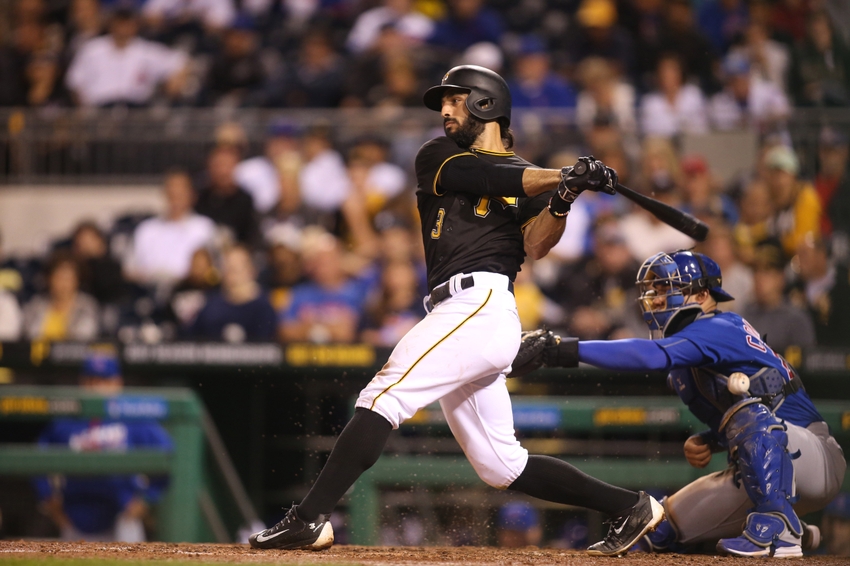 The Atlanta Braves and Sean Rodriguez have agreed to terms on a two-year/$11.5M deal to bring the utility player to Atlanta.
While families across the country were gathering around the table to eat turkey, stuffing and other assorted side dishes on Thanksgiving, the Atlanta Braves reportedly struck a deal that will bring free agent Sean Rodriguez to town for two years.
Rodriguez, who has spent time at every position in the field—except catcher—played mainly at shortstop and second base in 2016 for the Pittsburgh Pirates and he recorded career highs in both home runs (18) and playing time (140 games). He also had career highs in batting average, on base percentage and slugging percentage: .270/.349/.510.
Drafted in the third round of the 2003 draft out of Braddock High School in Miami, Rodriguez started his major league career in 2008 with the Los Angeles Angels of Anaheim. He was the player to be named in the Scott Kazmir trade which sent Kazmir from Tampa Bay to the Angels in 2009. Rodriguez spent five years with the Rays batting .228/.300/.378 with 40 home runs, 76 doubles and an OPS+ of 90. In December 2014, Rodriguez was traded to Pittsburgh for a player to be named later (Buddy Borden).
More from Call to the Pen
Rodriguez has had strong numbers in his two years with the Pirates averaging .260/.321/.447 with 22 home runs overall and he appeared in 139 games in 2015. The 31 year-old added a leg kick to his swing in 2016 and because of that adjustment, he saw better results at the plate.
He still strikes (30% in 2016) out a lot more than he walks (10% in 2016), but Rodriguez had a career high in BABIP on the major league level (.344) and a career high in wRC+ (129). He also hit fewer ground balls in 2016 (49%) compared to 2015 (40%) and increased his fly balls from 32% in 2015 to 36% in 2016.
The Braves, who are moving into a new ballpark at the start of next season, have had a busy offseason signing both R.A. Dickey and Bartolo Colon to shore up their starting rotation. With Rodriguez, they have added a utility player with a little pop in his bat from time to time and with plenty of defensive versatility.
This article originally appeared on