Atlanta Braves Sign Catcher Tuffy Gosewisch to Fill Out 40-Man Roster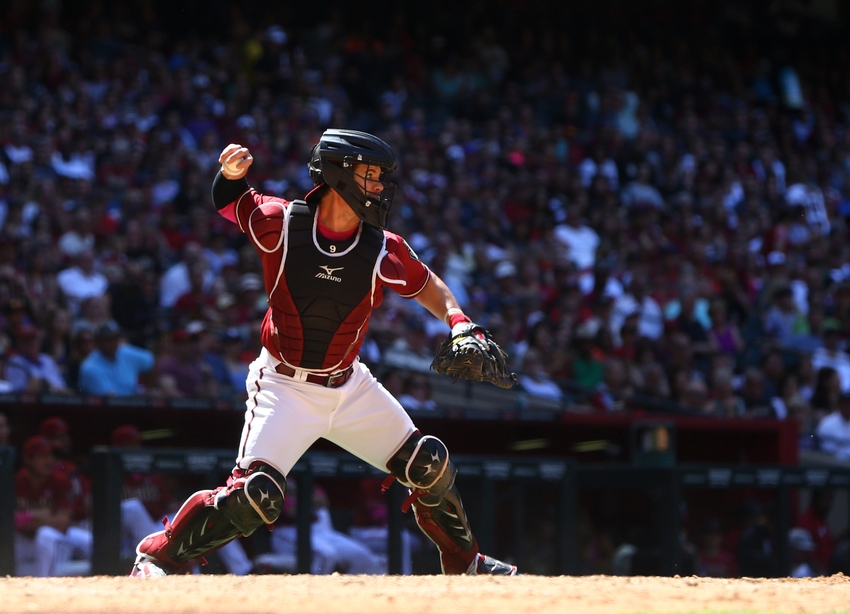 Braves Sign Catcher Gosewisch
The Atlanta Braves have added catching depth to their organization as they've claimed 33-year-old Tuffy Gosewisch off waivers.  The 5'11", 200 pound catcher was drafted by the Philadelphia Phillies in the 11th round of the 2005 draft.  He was let go in and granted free agency in 2012.  A day later, the Arizona Diamondbacks organization picked him up and he's played there ever since.
During the 2016 season, he played in 33 games for the Diamondbacks and had a slash line of .156/.224/.289, but the DBacks didn't use him for his bat…Gosewisch is known for being a defensive catcher that plays the game hard.
Arizona was expecting big things from Tuffy heading into the 2015 season as he was slated as their everyday catcher.  Unfortunately, he suffered a torn ACL on May 27 that ended his season.
Heading into the 2015 season, Tuff said this about his game…
"I know that in my position, my number one job is the pitchers," he said. "So 80 percent, 90 percent of my game has to be focused on them. Knowing what they do best and knowing what the other team does best and trying to come up with a game plan — there's not a whole lot of stats that can be put on that part of the game." (source The Arizona Republic)
#Braves claim C Tuffy Gosewisch off waivers. Gosewisch spent parts of each of the past four seasons with Arizona, including 33 games in 2016

— Atlanta Braves (@Braves) November 18, 2016
Is this the answer we're all looking for in the catching position?  No, I don't think so.  I'm leaning towards this move was made because our catching in our minor league system is slim.  The Braves front office saw a veteran that can help the younger catchers and pitchers in the minors.
The Braves must have liked what the see in Gosewisch though to add him to the 40-man roster the day they need to decide on who's protected.
It's a interesting move and now I'm curious what happens to Anthony Recker.  Both Recker and Gosewisch will be controllable through arbitration, and have projected salaries of $1MM and $600, respectively.
Could Recker be on the move?  Is there something big about to happen?
A month ago, Tuffy tweeted out the below…he realized the 2016 season was not his best performance, but he's got something to prove.  Hell, he could step up for the Braves in 2017 if he chooses!
I would like to say thank you to all of the Diamondbacks fans that cheered us on this year.

— Tuffy Gosewisch (@santiagosewisch) October 3, 2016
Everyone I saw at the games always stayed positive even though it was a disappointing season. We will come back strong next year. #GoDbacks

— Tuffy Gosewisch (@santiagosewisch) October 3, 2016
So let's recap this offseason so far…we've signed "Big Sexy", "Little Ugly" and now Tuff Gosewisch!! Great names!
This article originally appeared on