Atlanta Braves Scouting Report on LHP Tyler Pike
Benjamin Chase/FanSided via Tomahawk Take

Fansided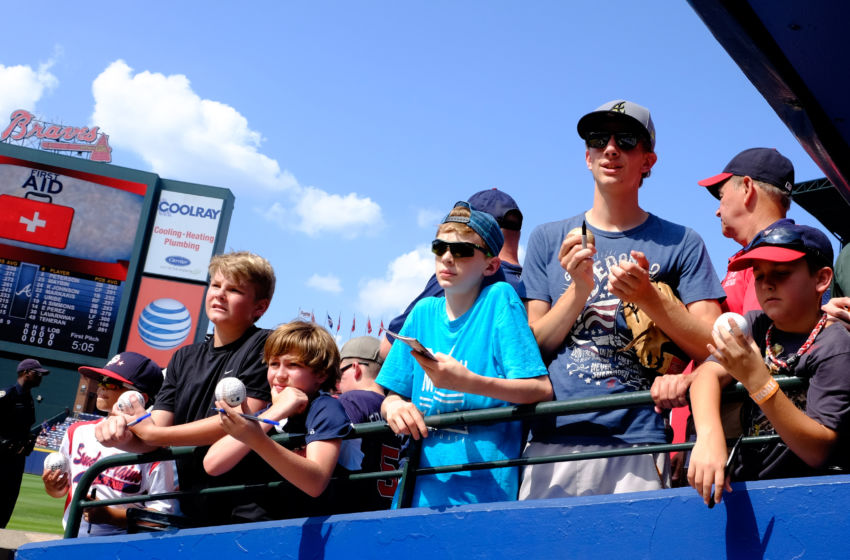 The Atlanta Braves picked up Tyler Pike as the PTBNL in the deal that also brought Alex Jackson to the Braves. What is his future with the organization?
Who Is He?
The Atlanta Braves targeted Pike as their player to be named later in the deal that sent Robert Whalen and Max Povse to Seattle for Alex Jackson.
The Mariners drafted Pike in the 3rd round of the 2012 draft out of high school in Florida. They started him in their Arizona Rookie League team, where he threw 50 2/3 innings, posting a 1.78 ERA, 1.09 WHIP, and a 21/57 BB/K ratio.
The Mariners sent Pike to their low-A team in the Midwest League in 2013, and he showed well as a 19 year old, making 22 starts, throwing 110 1/3 innings with a 2.37 ERA, 1.18 WHIP, and a 57/90 BB/K ratio.
Pike hit one of the rough spots in Seattle's development in 2014 when he was assigned to their high-A affiliate in the California League in High Desert, a notorious pitcher killer. Pike got hit hard, but the Mariners still bumped him up to AA Jackson in the Southern League, where he showed his changed approach to work in the Cal League get hit hard by more advanced hitters.
Overall, Pike made 27 starts in 2014 between high-A and AA, throwing 110 1/3 innings with a 6.44 ERA and 1.75 WHIP, sporting a rough 80/90 BB/K and showing his general wildness with 15 hit batters and 15 wild pitches after totaling 6 and 9, respectively, in his first 161 professional innings.
Pike struggled to get the control back in 2015, though he did get his strikeout stuff working again, pitching for the same levels, though the Mariners moved from High Desert to Bakersfield. He totaled 28 starts with 133 2/3 innings thrown, posting a 4.31 ERA, 1.53 WHIP, and a 75/121 BB/K ratio.
The Mariners in their new development system under new GM Jerry Dipoto, had Pike repeat high-A one more time and left him there with a consistent coach to work on his approach. The results were notable as he made 25 starts, throwing 125 2/3 innings, posting a 4.01 ERA, 1.33 WHIP, and a 68/134 BB/K ratio.
Scouting Report
Size/Delivery
Pike is listed at 6′ tall and 180 pounds. That looks pretty accurate, if maybe a hair light on the weight, but he is built quite athletically on the mound.
Pike starts his delivery with a slight pause after taking his initial step back from his set position. He then goes into a high knee left to just below his numbers.
He has a very fluid and easy delivery, doing an excellent job of repeating his arm motion.
Where I noted some issues that can lead to his control problems is that he has a very inconsistent landing spot out of his delivery. The problem is even worse out of the stretch.
He works from a 3/4 arm slot.
Pitches
Pike works his fastball in the 88-91 range. The pitch has some late glove-side run when it is on its best. He touched 93 in the starts I watched, but he was reported up to 94-95 at absolute peak velocity, but he definitely works much better when he's right around 90.
His best off speed pitch is his change. The pitch is incredibly good in arm deception and gets a solid 8-12 MPH of velocity separation. However, as former pitcher Brian Bannister has been preaching, movement is the key to an elite change, and when he's on his best, Pike gets tremendous late glove side movement that mimics the fastball.
Pike's primary breaking pitch is his slow-breaking curve. The pitch is an average pitch that he does struggle to locate in the strike zone, but it can absolutely be a knee-buckling sort of pitch. I noted that the pitch can break both in 12-6 fashion and in 1-7 fashion, which is another asset of the pitch.
With that pitch mix, you'd expect more success, and Pike's big calling card coming out of college was his control and feel for his change. Instead, it seems that what the Cal League has done to his approach is lead him AWAY from the zone instead of toward it.
That sort of approach when you don't have elite velocity or a killer hard breaking pitch can lead to a rough overall mix.
Future Outlook
As I viewed Pike, one guy really stuck out as a similar pitcher based on their velocity, size, and overall mix of "stuff".
While he relies on his curve as his better secondary pitch than his change, Gio Gonzalez has a similar velocity grouping on his three-pitch mix as Pike from the left side, and both have similar control issues.
Gonzalez has had struggles getting his sinking fastball to sit in the zone, while Pike uses more location on a four-seam fastball to make his fastball effective, but they have similar velocity on the pitch.
The thing I found very interesting is that Pike's curve is not that different than Gonzalez's, but Gonzalez has a better ability to get his near the zone, creating a swing and miss on the pitch. A little uptick in the quality of Pike's curve would do incredible things for its performance.
I would wager Pike will be part of the AA Mississippi rotation, and that could be interesting as he'll have first-year coach Derrick Lewis as his coach with long-time Mississippi coach Dennis Lewallyn moving down to the Florida team.
Pike has the kind of stuff that projects well in the middle of the rotation, and with some work on his approach, I could see him exploding in his value. Do not be surprised if he has a season akin to Sean Newcomb's in 2016, where he spends time working with a new approach and possibly some alterations in his mechanics early in the year and has some early-year struggles due to this, but in the end, we'll see him take strides most likely in 2017 toward his value as a mid-rotation inning eater from the left side.
This article originally appeared on