Atlanta Braves Scouting Report on LHP Thomas Burrows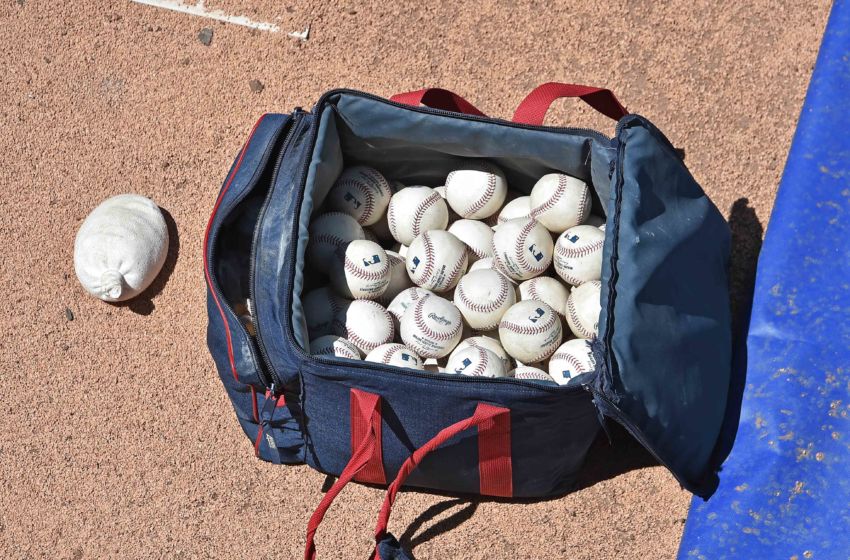 The Atlanta Braves acquired lefty reliever Thomas Burrows in their trade that sent Mallex Smith to the Seattle Mariners. What sort of pitcher did they get?
Who Is He?
The Atlanta Braves received plenty of praise for picking up an elite arm like Luiz Gohara along with Burrows when they moved outfielder Mallex Smith and reliever Shae Simmons roughly a week ago.
The Mariners drafted Burrows out of the University of Alabama in the 4th round this past June.
He was tagged as a reliever that could move fast, and the Mariners sent him to their affiliate in the short-season A-ball Northwest League in Everett.
He made 20 appearances, throwing 24 2/3 innings with a 2.55 ERA, 1.38 WHIP, and a 11/37 BB/K ratio. He even saved 6 games in those 20 appearances.
Alabama saves leader Thomas Burrows goes in MLB Draft's fourth round https://t.co/L57ZUM5JWC pic.twitter.com/klKqXrGh1B

— Social In Birmingham (@SocNBirmingham) June 10, 2016
Scouting Report
Size/Delivery
Burrows is listed at 6'1 and 205 pounds, and those numbers look about right.
Burrows works from the first base side of the rubber in his delivery, and as his pictures show, he comes from a low 3/4 delivery to almost sidearm slot, which allows him to get a tough angle for hitters from both sides to square up.
Burrows does use a wind up when there are no base runners on, which is a rarity among guys who are primarily relievers.
He stays tall in his delivery, using a high leg lift to his numbers that he then takes a stride that leads a bit toward first base and then throws cross-fire from his lower arm slot.
He does finish in tremendous position to field, and I was impressed twice with his reactions off the mound on balls hit toward him, tipping a hot shot right to his second baseman and quickly grabbing a squibber and getting an out.
Pitches
Burrows operates with a two-pitch mix. His primary pitch is his fastball, which tops out at 94. He sits 91-93 frequently with the pitch. I did have a report of 96 on his velocity, so he could have another tick or two in the tank.
He likes to work with the pitch more low and outside on lefties. He throws more belt high and in on righties, which does get a bit of a jump-back from most righty hitters their first look at him as his arm angle makes the ball appear to be headed right for them.
His secondary pitch is a slider that has a hard bite. He works the pitch to both sides of the plate about knee high, and he's willing to use the pitch on both lefties and righties.
I did notice that Burrows took a little off a few times on the slider to a righty hitter and got more of a sweeping action to the pitch, which he would then bury in the low-middle of the zone.
Seattle Mariners Select Thomas Burrows In MLB Draft; 2 New Football Commits
High Tide: https://t.co/vl38moW3fQ pic.twitter.com/ZqXKCrMlgt

— High Tide (@1High_Tide) June 11, 2016
Future Outlook
They throw from opposite sides, but their delivery and their overall stuff are similar enough that the guy I compared to Burrows was Pat Neshek, now with the Philadelphia Phillies.
Neshek had a similar tag as a fast-moving reliever coming out of Butler University as a 6th round selection in the 2002 draft.
He then rocketed up the Twins system in a hurry, going from low-A to high-A to AA in 2003. The Twins seemed to stall out Neshek for a couple years in the high minors for no apparent reason, as he was dominant.
Neshek's pro career has also shown the risks involved with a delivery like he and Burrows have. The arm angle can get such that hitters pick it up well for stretches or the ball just doesn't break right out of the hand.
I'd not be surprised at all if the Braves jump Burrows up to the Rome bullpen to open the season, and he could move quickly up the line as a guy who would work very well as a change-of-look sort of lefty reliever.
He'll likely finish 2017 in high-A or AA, but with a stellar performance, he could even end up knocking on the door of the majors by the end of the season.
This article originally appeared on