Atlanta Braves Scouting Report on LHP Luiz Gohara
Benjamin Chase/FanSided via Tomahawk Take

Fansided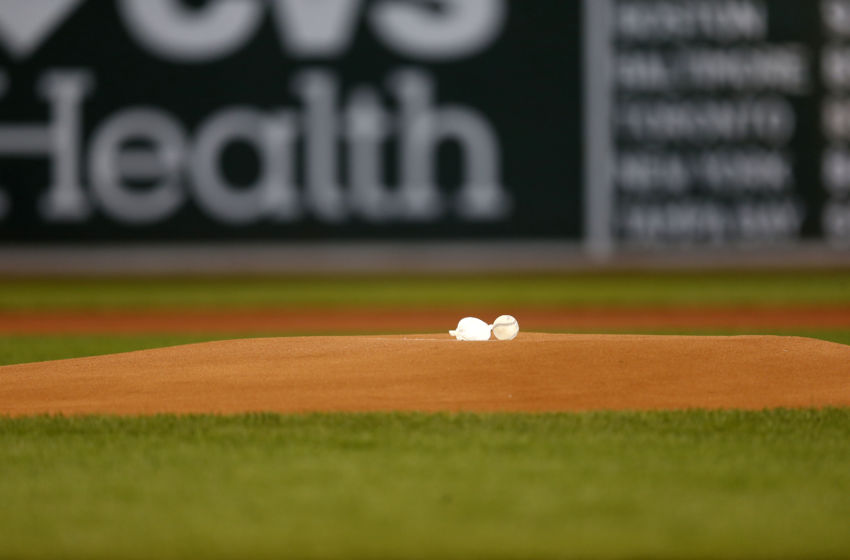 The Atlanta Braves acquired top prospect Luiz Gohara as the key piece in their trade that sent Mallex Smith to the Seattle Mariners. What sort of pitcher did they get?
Who Is He?
The Atlanta Braves received plenty of praise for picking up an elite arm like Gohara along with lefty relief prospect Thomas Burrows (more to come on him tomorrow!) when they moved outfielder Mallex Smith and reliever Shae Simmons roughly a week ago.
The Mariners signed Gohara out of Brazil in 2012 for $880K, by far the largest bonus ever for a Brazilian player.
The Mariners started him in the Appalachian League in 2013, an aggressive opening assignment for a 16 year-old pitcher. He still showed fairly well, all things considered, pitching 21 2/3 innings, with a 4.15 ERA, 1.43 WHIP, and a 9/27 BB/K ratio.
The Mariners sent him to their Arizona Rookie League affiliate to open 2014, but he quickly showed himself ready for more of a challenge, so he was promoted to the short-season A-ball team in the Northwest League, where he did struggle significantly with his control and serving up meatballs to opposing hitters.
Overall, his 2014 numbers were 49 2/3 innings with a 6.70 ERA and 1.67 WHIP. He also posted a 26/53 BB/K, but that was after opening the season with a 2/16 BB/K over 12 1/3 innings in the ARL.
In 2015, Gohara repeated the Northwest League and struggled again, but he shined in two spot starts with the low-A club in the Midwest League, one in May and one in July. Overall, he made 16 starts, throwing 63 1/3 inning with a 5.54 ERA, 1.82 WHIP, and 38/67 BB/K ratio.
After an offseason where he dropped 30-40 offseason pounds (and 20-30 more during the season), he opened with Everett in the Northwest League again, but he was quickly promoted to Clinton in the Midwest League where he dominated. His combined numbers were 13 starts, 69 2/3 innings, a 1.81 ERA, 1.15 WHIP, and 23/81 BB/K.
After the season, the Mariners sent Gohara to the Arizona Fall League, and he was one of the youngest overall players at the AFL. He threw 11 2/3 innings against some of the best prospects in the game, posting a 3.86 ERA, 1.46 WHIP, but impressed with a 3/19 BB/K ratio.
Scouting Report
Size/Delivery
Gohara is listed at 6'2 and 210 pounds. He's likely close to that 210 at this point, but that is after losing roughly 60 pounds in the last year, so weight and conditioning is an effort he is making currently that could even make further strides.
Gohara has increased his athleticism significantly in his weight loss, and it changed teams' approach against him, as they often would lay down 2-3 bunts per game at him, knowing he would struggle to move well enough to make the plays.
That has not been the case now.
Gohara comes to the plate out of his delivery with a high knee lift, up to the letters. Out of his stretch, he uses more of an adjusted slide step, with his foot only reaching about mid-calf in height before he moves home.
He comes from a low 3/4 arm slot in his delivery. His tuck on his lead shoulder allows for a bit of deception in making it more difficult for hitters to see the ball out of his hand.
Gohara does have an excellent pick off move, and that has improved significantly as he's lost weight as well and has more body control.
Pitches
Gohara's fastball is his primary pitch of note in many circles as he can run the pitch up to triple digits, though he sits more in the 94-97 range.
He uses his deception in his delivery to attack lefty hitters in the middle and upper part of the zone with his hard stuff and more down and low on righty hitters.
His slider has incredible break, working in the 82-84 range, topping out at 86. What was notable to me was his ability to adjust the pitch from a more hard-breaking slider to a sweeping slider. He throws the sweeper mroe to righties, burying it low and middle. The more hard-breaking slider is used down and in on lefty hitters.
His change is something that most in the AFL didn't see much of, but he does have solid arm deception in the pitch and shows solid ability to take away from that pitch and add to it as needed. The movement on the pitch is not great, but he works well with his arm deception, and if the pitch is even average, the elite level his fastball and slider play will allow him to use that change very seldom with having tremendous success.
Future Outlook
While his velocity is really even more on the top end, I see a lot of Carlos Rodon in Luiz Gohara. Both are similar in size after Gohara's weight loss, as Rodon goes 6'3 and 230ish.
Rodon works with a fastball, slider, change mix that he primarily relies on his fastball and slider, using his change only ~10% of the time.
Rodon was an elite prospect coming into his draft year and has struggled to get his control in line, struggling with much the same issue as Gohara has, maintaining consistency in his landing spot.
Gohara could not have picked a better time to come into the Braves system. Not only is he going to be part of arguably the best rotation in the entire minor leagues in high-A with Florida, but the Braves just announced recently that legendary pitching coach Dennis Lewalyn will be headed to Florida to coach the Fire Frogs pitching staff.
Gohara may have some struggles coming out of the gate as the Braves work with him to stabilize his delivery and approach, but by the end of the season, he could end up a top-50 prospect. As it is, I have him already rated as the #71 prospect in baseball in my recently-posted top 125 prospects list over at Call to the Pen.
This article originally appeared on