Atlanta Braves Scouting Report on LHP Cesilio Pimentel
Benjamin Chase/FanSided via Tomahawk Take

Fansided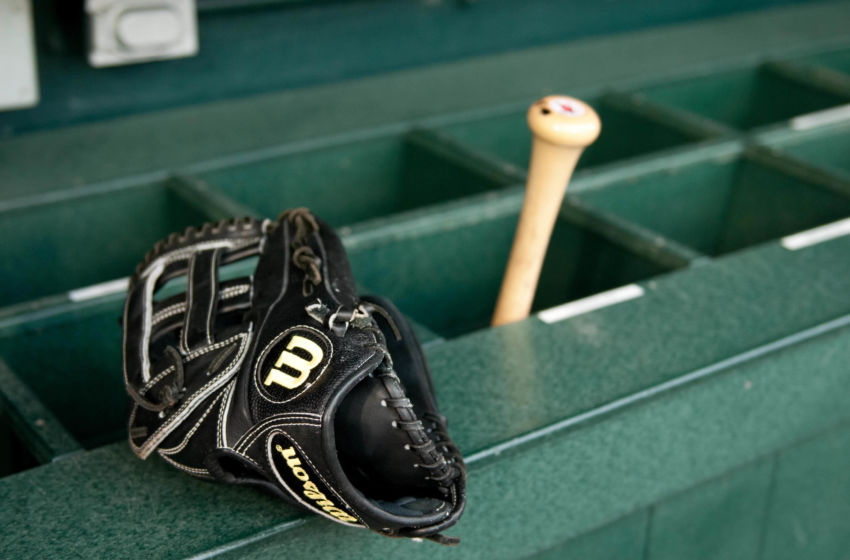 The Atlanta Braves drafted Cesilio Pimentel in the minor league portion of the Rule 5 draft from the Pittsburgh Pirates system. How can he help the system?
Who Is He?
The Atlanta Braves lost multiple pieces in the Rule 5's major and minor league portions in December, and they attempted to replace some of the bullpen help they lost by picking up Pimentel in the minor league portion of the draft.
The Pirates signed Pimentel out of the Dominican in April of 2011 for $140K. Already 18 at the time of his signing, Pimentel was sent to the DSL, where he pitched 23 1/3 innings for the Pirates DSL squad with a 2.31 ERA, 1.16 WHIP, and a 7/31 BB/K ratio.
The Pirates sent him again to the DSL in 2012, and he continued his success in longer appearances, making 14 appearances, throwing 52 1/3 innings with a 2.75 ERA, 1.24 WHIP, and an 18/38 BB/K ratio.
Pimentel was promoted to the GCL in 2013, making 14 appearances, 6 of them starts. He went shorter stints, throwing only 34 innings, totaling a 3.97 ERA, 1.18 WHIP, and a 13/30 BB/K ratio.
In 2014, the Pirates moved him up to the Appalachian League, and he made 14 long relief appearances, throwing 37 1/3 innings, with a 1.93 ERA, 0.99 WHIP, and a 12/31 BB/K ratio.
Pimentel did throw in two levels for the first time in his career in 2015, starting in the New York Penn League, and finishing in the bullpen for Pittsburgh's high-A Bradenten team as they made a push for the playoffs. He threw 54 combined innings with 3.83 ERA, 1.15 WHIP, and a 16/65 BB/K ratio.
The Pirates moved Pimentel to their low-A affiliate in the South Atlantic League for all of 2016, and he threw multiple innings most games. He made 29 appearances, throwing 51 innings with a 2.65 ERA, 1.04 WHIP, and a 15/48 BB/K ratio.
The Pirates lost left-handers Cesilio Pimentel (Braves)/Josh Smith (Red Sox), and right-hander Colten Brewer (Yankees) in the Rule 5 Draft. pic.twitter.com/DSLEEBEk6p

— Bucco Baseball™ (@BUCNbaseball) December 9, 2016
Scouting Report
Size/Delivery
Pimentel is listed at 6'2 and 185 pounds. I'd wager he's probably more like 200-210, but the weight is primarily in his lower body, so he holds it well.
As a reliever, he is a rarity in that he uses his full delivery when there are not runners on and goes to the stretch with runners on, whereas most relievers are out of the stretch exclusively.
He has a short, quick delivery out of the full delivery, with a waist-high lift of his knee, then a quick turn of his hips as he steps hard toward the plate.
He does have a similar approach from the point of lift out of the stretch, which does reflect in his numbers as he did well with runners on or clean bases.
He stays compact in his delivery and comes with a high 3/4 delivery to the plate after tucking his lead shoulder just a hair to help hide the ball for an extra second to hitters.
Pitches
Pimentel works with a fastball/slider combination.
His fastball works in the low 90s primarily, peaking around 94. His high arm slot and keeping good plane in his delivery allows the sinking action to play up.
He compliments his sinker with a slider that showed some of increasingly-popular slider/cutter hybrid action, making it very difficult to square up.
His location low in the zone is a big part of his success, and I noted in the game I found where he struggled badly that he was having a tough time with his landing spot and hung his pitches up in the zone. (Interestingly, the game was against the Braves' Rome affiliate)
Pick 13 para @aguilascibaenas Cesilio Pimentel #DraftLIDOM2016 #TeamLeña pic.twitter.com/psEULadSOf

— #TeamLeña (@teamlena_) September 16, 2016
Future Outlook
In watching Pimentel, I was struck at his similarity in approach as another former Pirate lefty, Zach Duke, after Duke moved to the bullpen.
Duke has more of a repertoire of pitches, but his primary pitches are his fastball, slider, and cutter, and he uses a similar velocity set as Pimentel.
Duke has focused on his two-seam fastball, cutter, and his slider primarily out of the bullpen, and as Pimentel has used more of the slider/cutter mix, they could end up a lot more similar down the road.
Pimentel over the last three years has shown minimal difference in his splits RH vs. LH once BABIP is corrected, and that's not surprising as his little hitch in his shoulder should allow his stuff to work well against right-handed hitters.
He won't be a guy who is likely to be a back end bullpen piece, but Pimentel could be another solid left-handed arm out of the bullpen that could work well as a 6th/7th inning option if he continues to develop.
I'd wager he'll start at high-A Florida in 2017.
This article originally appeared on