Atlanta Braves Remove Brian Snitker's Interim Tag, Make Other Moves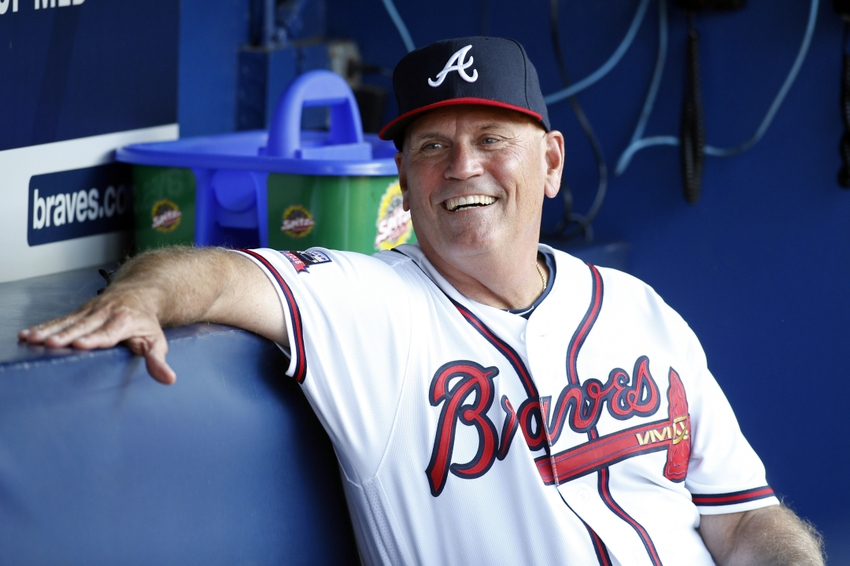 The interviews and the speculation are over:  the Atlanta Braves are promoting from within and officially naming Brian Snitker the manager major league this morning.
It just goes to show:  anybody can work their way up through the organization.  For 40 years, Brian Snitker has been employed by the Atlanta Braves.  Today, his job title changes again as he is rewarded for turning a disastrous season around to respectability.
As announced on WCNN-680 The Fan by John Hart this morning, the reins of management are handed to Brian Snitker – formal introduction to follow.  Snitker will become the 47th different manager in the long history of the Braves franchise, dating back to 1871.
That was the fun part – winning without being expected to win.  Now comes the tough part: taking the team to that next level with full expectations of getting there.
Brian Snitker will be only the 3rd manager since 1990, with Hall of Famer Bobby Cox holding position for 21 seasons (1990-2010) and Fredi Gonzalez in the dugout from 2011-2016.  Both had winning records.
Our friend Grant McAuley underscores that point:
More Changes
Hart also announced that minor league pitching coordinator Chuck Hernandez will become the full-time pitching coach of the Braves and Ron Washington – who interviewed for the manager's job – has agreed to become the new 3rd base coach.
Hernandez had been hired in 2015 from the Marlins, where he was their pitching coach from 2013-2015 after having the same job with the Tigers, Rays, and Angels at various times dating back to 1992.
That begs the question about Bo Porter – who roamed the 3rd base box for the past 2 seasons.  He is being retained, but bumped up to the Front Office as a Special Assistant to the General Manager, chiefly to assist with player acquisitions.
The rest of the coaching staff is expected to remain in place:  Terry Pendleton as bench coach, Eddie Perez as 1st base coach, and Marty coach as bullpen coach.  That's not to say that each might pursue other opportunities, but for now – according to John Hart – they continue in their current roles.
Hart praised the job Snitker did during the year and allowed that the players did have some influence on the process, though most notably by their own on-field performance.  Still, he noted Snitker's success on the field and in the clubhouse as factors toward being happy with the job Snitker did.
Ultimately, the team's brain trust found no reason to change what had worked down the stretch, and credited Snitker for that effort.
So there it is:  the Atlanta Braves are in a Snit – and now comes the business of forming a team for 2017 to open SunTrust Park – a lot of new chapters are being opened over the next several months.
This article originally appeared on