Atlanta Braves Relief Pitcher, Shae Simmons, Out For The Year?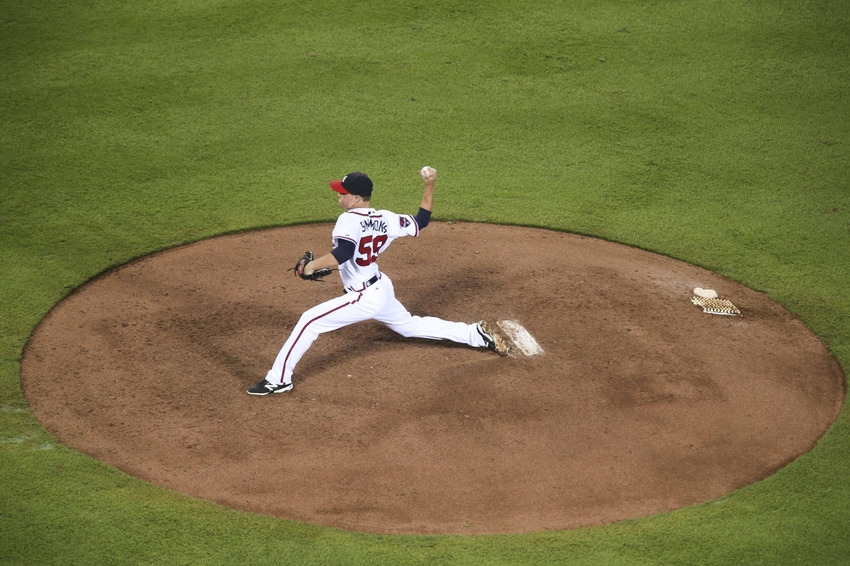 Braves RHP Simmons Done For Year?
Atlanta Braves relief pitcher, Shae Simmons showed off his surgically improved arm seven times this season, but might be shut down once again for injury reasons.
The 5'11" 190 pound righty, has had quite the long path since debuting with the Braves in 2014.  That year he held a 2.91 ERA while striking out 23 hitters in 21.2 innings pitched.  Late in 2014, he was sidelined with shoulder discomfort and the following February of 2015, he received the worst news for a pitcher…he would need Tommy John surgery.
The 26-year-old was on path to return with the Braves possibly over the summer, but his rehab was cut short after he developed tendonitis in his throwing shoulder.  He was shut down for about a month.
Late July 2016, Simmons was finally able to make it back to the mound with the Gulf Coast Braves.    He appeared in three games in Florida and then made his way to the Rome Braves.  After appearing in four games and not allowing a run, the Braves moved Simmons up to Gwinnett.
Shae appeared in 12 games with the G-Braves while having a 1.50 ERA in 12 innings pitched.  He struck out 14, walked nine and gave up seven hits.
When the rosters expanded on September 1st, the Braves called Simmons up to ATL.
It was great to see Simmons back in Atlanta and the fans gave him a great applause on his first outing since 2014.  Back in 2014, prior to his injury, his name was known into the mix about being a possible replacement for superstar closer Craig Kimbrel.
In his seven appearances in 2016, he had a 1.35 ERA with three strikeouts, no walks and gave up six hits.
Simmons hasn't pitched with the Braves since September 18 so folks were starting to question what's wrong.
After I'm sure numerous questions about it on Twitter, we finally got some answers this afternoon…
Shae Simmons is dealing with forearm discomfort. Braves hope it's not serious, but the string of ailments (elbow & shoulder) is concerning

— Mark Bowman (@mlbbowman) September 24, 2016
For those asking about Shae Simmons, he's dealing with some forearm discomfort. #Braves don't think it's serious. @680_The_Fan

— Kevin McAlpin (@KevinMcAlpin) September 24, 2016
#Braves Simmons has some soreness in forearm. They don't think it's anything serious but no need to push w/ 1 week left.

— David O'Brien (@DOBrienAJC) September 24, 2016
With the shoulder discomfort early this year and the elbow issues he had back in 2014 which developed into having TJS, it's probably the best decision not rushing him back.  The Braves have only eight games left in 2016 so we may not see him again this year.
We're all hoping this isn't a serious injury, but I'd hardy doubt it is.  Just some soreness in the forearm, but shut him down for precautionary reasons.
He isn't signed for the 2017 season, but bringing him back would be start for the Braves.  He signed a one-year $508k deal for this season and something close to that could be offered for him next year.
A healthy Shae Simmons, we get a great relief pitcher with very high potential.  A Shae Simmons battling injuries, that's not what we want.  I think the Braves let him take the rest of the season off and look forward to seeing him at Spring Training in 2017.
This article originally appeared on