Atlanta Braves Ready To Move Second Baseman Jace Peterson?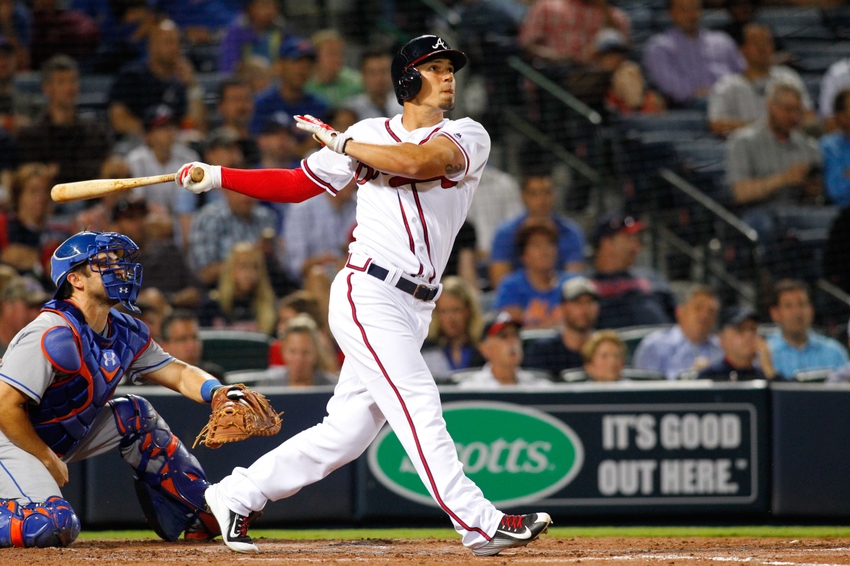 Braves Could Move Peterson This Week
The Atlanta Braves have a little situation building at the second base position…and it's not a bad thing.  We signed Sean Rodriguez on Thanksgiving day, we have a guy who's performed for us the past two seasons with Jace Peterson, we have top prospect Ozzie Albies recovering from his elbow injury and is on the way to Atlanta, and we have Travis Demeritte impressing everywhere he goes.
The 2016 Winter Meetings are now in day 2 and we've already seen rumors swirling that teams are interested in both Albies and Peterson.  Albies is almost off the table for Coppy in trade talks…see Alan's post for more info on this…but teams are still asking about him.  Peterson on the other hand, should be on the table and could be dealt by the end of the week.
As the time being, I think Braves general manager John Coppolella is just waiting to see if anything falls into his lap.
Now that the Braves seem almost out of the Chris Sale talks, Albies is most likely staying with the Atlanta Braves.  Which means Peterson is now definitely available.
The Angels have made one thing clear heading into the winter months…they need a second baseman.  Angels GM Billy Eppler said he's looking everywhere to solve the teams "most pressing question".  Eppler and the front office will be looking to help balance their right-handed heavy lineup with a left-handed batter or a switch-hitter.
Guess who bats left-handed and is available?!? — Mr. Jace Peterson.  He already has two years of MLB experience under his belt and he's still only 26-years-old (be 27 in May).
Angels beat writer, Jeff Fletcher tweeted this out yesterday…
I'm also thinking Braves Jace Peterson and Cardinals Greg Garcia are on the #Angels list.

— Jeff Fletcher (@JeffFletcherOCR) December 5, 2016
Peterson isn't a bad choice for the Braves to start at second base heading into the 2017 season, but since we signed Rodriguez and Albies will probably be ready to join the big-leagues at some point in the 2017 season, it just makes sense for Coppy to make Peterson available.
Angels GM Billy Eppler and Braves GM John Coppolella do have a history with players…
Angels do have a catching prospect sitting at #3 on their prospect list in Taylor Ward.  He's 22-years-old and played High-A ball in 2016.  He was drafted in the first round (26th overall) in the 2015 draft.  Doubt Angels would move him, but can never count out Coppy!
I can see the Angels sending a couple mid-level pitching prospects to Atlanta if this trade happens.
If the Braves and Angels can't work out a deal, I still see Peterson being dealt before the Braves Spring Training starts in 2017.  Though it's always fun saying "Jace On Base", I don't see us tweeting that much longer.
This article originally appeared on