Atlanta Braves: Prospect capital leads to trade for Jaime Garcia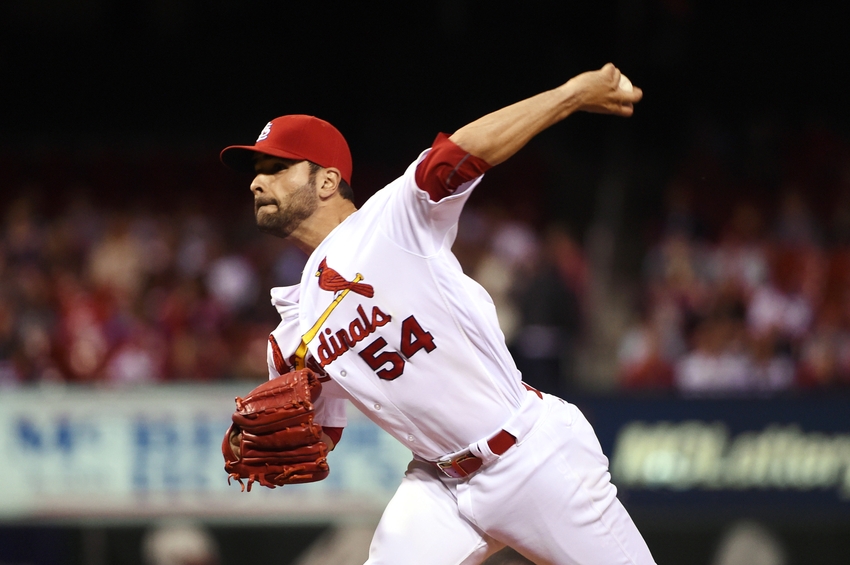 The Atlanta Braves use their loaded farm system to pick up another piece for their rotation in 2017 in Jaime Garcia.
One of  the weaknesses in the Atlanta Braves is that their young starting pitching wasn't quite ready yet and the pitching they had in 2016 outside of Julio Teheran wasn't quite effective enough. They already added Bartolo Colon and R.A. Dickey on one year deals to eat some innings, but they took their rotation upgrades one step further with their trade for Jaime Garcia.
Gant, Ellis and dykstra go to cards in Jaime trade @Joelsherman1 on it

— Jon Heyman (@JonHeyman) December 1, 2016
The Braves took three of their top 30 prospects according to MLB Pipeline.
Chris Ellis was a part of the Andrelton Simmons deal with the Angels and is the highest ranked prospect at 17. Ellis pitched well in AA last year, but struggled in AAA with an ERA of 6.52 in 15 starts.  John Gant was the Braves 21st ranked prospect. He pitched in AAA and majors last year, posting a 1-4 record with a 4.86 ERA and 49 strikeouts in 50 innings.
More from Call to the Pen
Luke Dykstra was the Braves 29th ranked prospect who hit .304 but only had a .363 slugging percentage in 322 at-bats for Rome of the Sally League.
Here's the thing, the Braves can afford to make this kind of deal and still have a ton left over. Ellis was the Braves 10th ranked pitcher and Gant was 11. Dykstra had five other middle infielders ranked ahead of him including Dansby Swanson.
Garcia went 10-13 last season with a 4.67 ERA. One of the interesting parts about Garcia's year is his absurd HR/FB ratio of 20.2%. While we don't know how the Braves new park will play, that should certainly drop in 2017.
Garcia's fastball and changeup usage increased by three percent each from 2015. If he can cut that down and use the curveball slightly more, even back to 2015 usage, maybe his numbers can improve.
Garcia is slated to make $12 million after the Cardinals picked up his option. If Garcia can rebound, he can find himself in a nice position hitting the free agent market at 31 after the 2017 season.
For the Braves, it gives them another arm to bide them some time until some of their other arms are ready. If they fall out of contention and want to promote prospects, they can easily use Garcia, Colon and Dickey as trade deadline assets.
This article originally appeared on