Atlanta Braves Pitching Catalog for Trades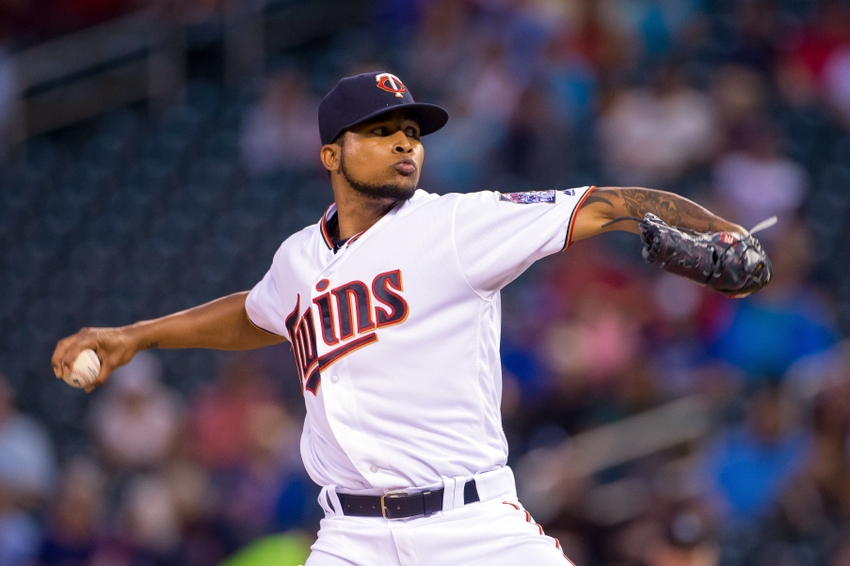 John Coppolella laid out a very specific criteria for his starting pitching pursuits: players with 1 year of control… 2 if they really liked the player.  Here is the full list of those available only via trade.
Options have been picked up and options have been declined.  Free agents are on the market beginning Tuesday.  But there is still a chance that the Atlanta Braves could use the trade route in the hunt for starting pitching.
GM John Coppolella laid out the parameters in his discussion with David O'Brien this weekend:
The Braves seek to add at least two starting pitchers on either one- or two-year deals. They don't want anyone with long-term contracts blocking the elite prospects in a next wave the Braves expect to arrive within 2-3 years or possibly sooner in a couple of cases, such as top prospect Max Fried.
The preference would be to add free agent pitchers… and a few more have been added to the list in the past week as team options have been declined.  But Coppy also realizes that he might have to go through the trade route as well:
#Braves GM John Coppolella: "Whether it's in the free agent or trade market, we should be players. Because we will have money to spend."

— David O'Brien (@DOBrienAJC) November 7, 2016
If the latter becomes necessary, then this list that follows might be handy.
It was a tough slog, but based on information gleaned from the Cots' Contracts site (supplemented by information from baseball-reference.com) for each of the other 29 MLB teams, this is believed to be a comprehensive list of all pitchers meeting the general "timing" criteria that Coppolella has laid down.
Now clearly – some of the names below are fantasy.  Adam Wainwright is going nowhere.  Neither is Jake Arrieta.  Nor is Madison Bumgarner.  Ditto for several others.
Nonetheless, it's a list to use for discussion purposes.  We've already wrung out this subject multiple times and multiple ways since the end of the season:  this simply gives the exhaustive list of the trade possibilities – however remote – without comment on the quality of the players involved.
DIsclaimers:
A couple of names were left off that have extended options.  Martin Perez of the Rangers is one such example.
Maybe two others were left off based on soft criteria such as 'likelihood' of a third-year-of-control options being declined.
Still fairly confident that it would be a surprise for the Braves to trade for a pitcher not on this list –

unless Coppy's terms of engagement are changed

.
Known injured players are listed, though obviously not expected to be serious candidates… Tyson Ross a possible exception to that.
'BO' means 'Buyout' of an option.
Now the Quick Commentary
How many solid 200-inning pitchers do you see here that are more-or-less cost-effective?  Yeah, I've having trouble with that, too.
Ervin Santana is actually someone in that category, but the Twins will need him at least as badly as the Braves.
Of those above, I could maybe see someone like Buchholz, Gallardo, Jimenez, … though there are evident flaws for all of these.   Thus the list of practical trade candidates seems exceedingly short.
This is going to be fun to watch… but Coppy will certainly have his work cut out for him.
This article originally appeared on