Atlanta Braves Ozzie Albies Suffers Fractured Elbow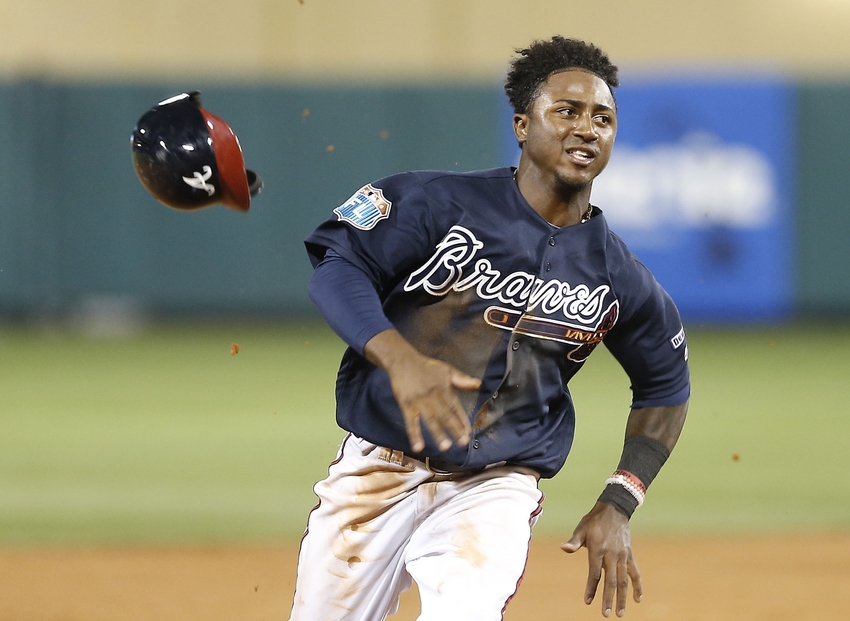 Ozzie Albies is a consensus top prospect in baseball, and is expected to be a key piece of the Atlanta Braves future. Fortunately for Atlanta, his fractured elbow should not hold him back.
With the Atlanta Braves in rebuilding mode, it is not a surprise that they have quite a few of the top prospects in baseball. One of these, infielder Ozzie Albies, is a consensus top 25 prospect in the game, and one of the crown jewels in the Braves system. However, there may be some concern, as he suffered an olecranon fracture and will undergo surgery on his elbow next week.
John Schuerholz- "Ozzie Albies, fractured olecranon bone. Huge blow for him and us but he will be back" #BRAVESBANTER@DOBrienAJC@mlbbowman

— BRAVES BANTER (@BRAVES_BANTER) September 9, 2016
More from Call to the Pen
It certainly is a tremendous loss for the Braves. Albies, although only 19 years old, reached the AAA level before being sent back to AA. The youngest player at either level, he produced a combined .292/.358/.420 batting line with 33 doubles, 10 triples and 30 steals. Albies even displayed a solid batting eye, drawing 52 walks in 618 plate appearances. Given his production, it would not have been a surprise to see Albies with the Braves at some point next season.
Fortunately, it appears as though this injury will not be much of a setback. Albies is expected to resume baseball activities in January, and while there may be a bit of a delay in his 2017 debut, there should not be any long term effects. In the short term, Albies will not only miss the remainder of the minor league post season, but the entirety of the Arizona Fall League.
The future is still bright for Ozzie Albies. This injury is just a minor setback, and could have been a lot worse. Given the timing of the injury, the Atlanta Braves prospect should still get most of the 2017 season to continue to develop, and may even get a chance to show what he can do at the Major League level next year.
This article originally appeared on