Atlanta Braves Open Up Three Spots On Their 40-Man Roster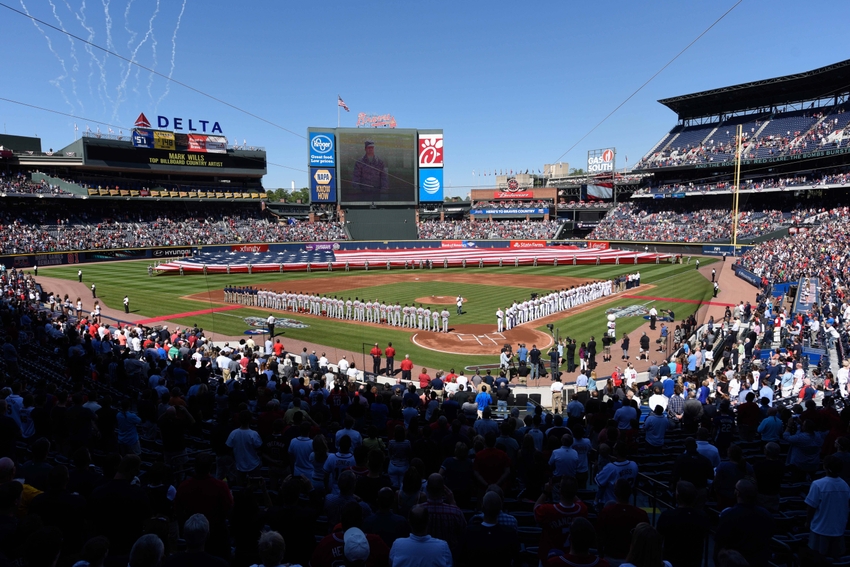 Braves Make Roster Moves 10 Day After Season Ends
The Atlanta Braves and GM John Coppolella are already making roster decisions 10 days removed from the 2016 season.  On Wednesday evening, the Braves made three roster moves that clears space for the upcoming winter months.
The Braves outrighted infielder Daniel Castro to the Gwinnett Braves and outrighted both left-handed pitchers Matt Marksberry and Andrew McKirahan to the Mississippi Braves.
Moves like these are in preparation for the Rule Five Draft.  As Fred talked about, the Braves have some work to do heading into this draft.
#Braves transactions: Daniel Castro outrighted to @GwinnettBraves. LHP's Matt Marksberry & Andrew McKirahan both outrighted to @mbraves.

— Grant McAuley (@grantmcauley) October 13, 2016
Castro appeared in 47 games for the Atlanta Braves with a slash line of .200/.241/.208 in 2016.  The 23-year-old is a great utility man as he can play short, second or third base, but he hasn't developed into the MLB hitter like the Braves want him to be.  In the field, he didn't allow an error during his time in Atlanta and had only 10 in 484.1 innings in Gwinnett.
Marksberry seemed to be up and down all season with the MLB team.  In fact, he only appeared in four games — April 23, June 27, July 28, and July 30.  The 26-year-old spent the majority of 2016 with the Gwinnett Braves, but also spent some time in Mississippi.  With the G-Braves he appeared in 28 games with a 2.65 ERA, had 32 strikeouts and 15 walks in his 34 innings pitched.
Well if its not one thing its another…..well time to hop back on the grind train

— Matt Marksberry (@SirLEFTYDuro) October 12, 2016
McKirahan didn't throw a pitch all season as he missed 2016 after he was diagnosed with a torn UCL on March 5.  This was the second he underwent Tommy John surgery as the first time was in 2012.  The 26-year-old was picked up by the Braves on waivers in March of 2015.  He started the 2015 season in Atlanta, but was slapped with an 80-game suspension by the MLB after testing positive for Ipamorelin (a banned cream).  After a rough two years, McKirahan hopes to get things going again as he will open the 2017 season in Mississippi.
The Braves still have 40 guys on their 40-man roster, but six are still on the 60-day DL — Daniel Winkler, Rob Whalen, Paco Rodriguez, Eric O'Flaherty, Jesse Biddle and A.J. Pierzynski.
Easy moves for the Braves will be Pierzynski who retired and EOF who is a free agent that will most likely not be returning.  Paco will probably stay since everyone has hyped him for two years now and same with Whalen.  Winkler could return depending on how his elbow is.
Biddle is the odd ball here.  Once a top pitching prospect for the Philadelphia Phillies, the 24-year-old had Tommy John surgery back in October 2015.  This was the odd situation earlier this year if you recall, when the Pirates released him and the Braves added him just to send him to the 60-day DL.  He is a free agent this offseason and will go through the Rule 5 draft, but most likely no other team will touch him.  Meaning the Braves have a good shot of retaining Biddle for cheap for the 2017 season.  He could head into 2017 Spring Training fighting for a rotation spot.
This will be a busy offseason for the Braves and Coppy.  This is just the first of many moves we'll see in the next five months.
This article originally appeared on