Atlanta Braves News: The Saturday Morning Chop, Box Score, Brian Snitker in 2017?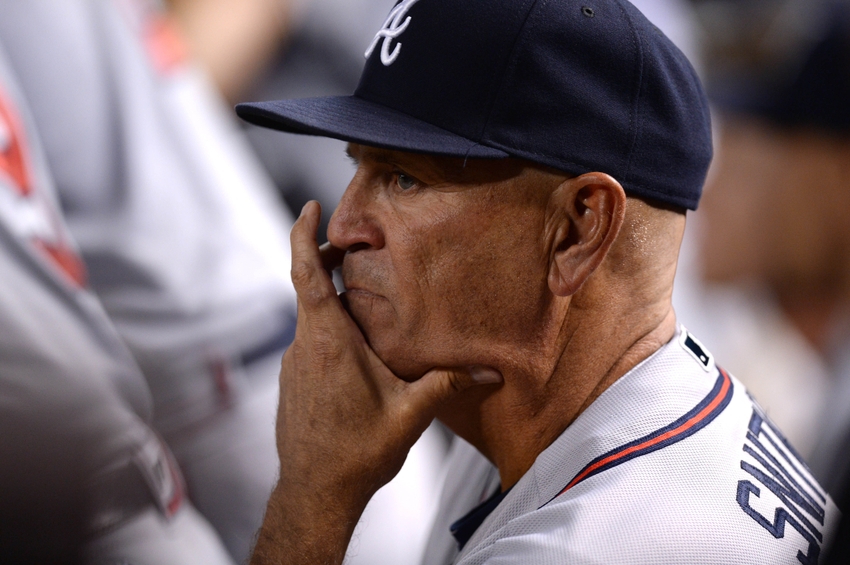 Tomahawk Take Editor's Note: The Atlanta Braves took down the Miami Marlins on Friday evening, but it wasn't easy.  Home plate umpire, Corey Blaser, was awful with his strike zone to say the least….for both teams.  In the 4th inning, Matt Kemp and Brian Snitker are both ejected from the game after some pretty bad strike calls during Nick Markakis' at bat.  It was nice to see Snit stand up for his players and give the ump an earful.  Though I hated to see Kemp get tossed so early in this game, it actually played out for the best for the Braves.  See why with our recap of the game.
Braves WIN 3-2
Could Brian Snitker manage the Braves in 2017?
Tomahawk Take Editor's Note: Since taking the job in Atlanta, the Braves are 53-63 under Snitker and were 9-28 prior with Fredi Gonzalez…man, haven't typed his name in a while.  The Braves are playing much better baseball and especially as of late.  Atlanta is currently on a seven game winning streak which includes beating up on the Washington Nationals, sweeping the New York Mets and beating the Miami Marlins in the first two of four games.  The Red Sox are currently on a nine game winning streak, but they are one of the best teams in baseball.  It's great to see our team win and be competitive, but this is hurting our 2017 draft pick as I mentioned yesterday.
For his part, Snitker would like to keep his current job. "If that's the route that's chosen, then I'll be ready. If not, then I guess I'll do whatever," Snitker tells David O'Brien of the Atlanta Journal-Constitution.

Braves general manager John Coppolella tells O'Brien that Snitker is in consideration for the job, adding the team will interview candidates from outside the organization. Jon Heyman of Today's Knuckeball lists Terry Pendleton and Bo Porter as other internal candidates for the job.

Snitker has spent four decades in professional baseball as a player, manager and coach and was the skipper at Triple-A Gwinnett before replacing the fired Fredi Gonzalez in May.
Freddie Freeman of the Atlanta Braves Fights Back for His Mom
Tomahawk Take Editor's Note: Braves first baseman has been wearing shelves underneath his jersey ever since I can remember him being in Atlanta.  He does this as a reminder to his mom and a way to help prevent skin cancer.  Freddie's melanoma awareness has always been on the forefront of his mind, but he also gives back to all forms of cancer prevention and awareness.  On the field an MVP candidate and off the field…what a great guy!
Painful memories came roaring back earlier this season when doctors informed slugger Freddie Freeman they had discovered a cancerous mole on his back.

The cancer, fortunately, was caught early, successfully removed and he was out of action just two days. His mother, Rosemary, however, wasn't so lucky. Stage IV melanoma took her life 16 years ago when the slugging first baseman was still in grade school.

"My mom took care of herself and it still happened," he told The Associated Press.

"I don't want anyone to go through the experience my family went through as a result of skin cancer," Freeman said. "That is why I'm partnering with MRF – to help the public better understand the steps they can take to reduce the risks of melanoma for both themselves and their loved ones."
This article originally appeared on