Atlanta Braves News: The Morning Chop, Terrapin Brewery, Did You See What Happened To Turner Field?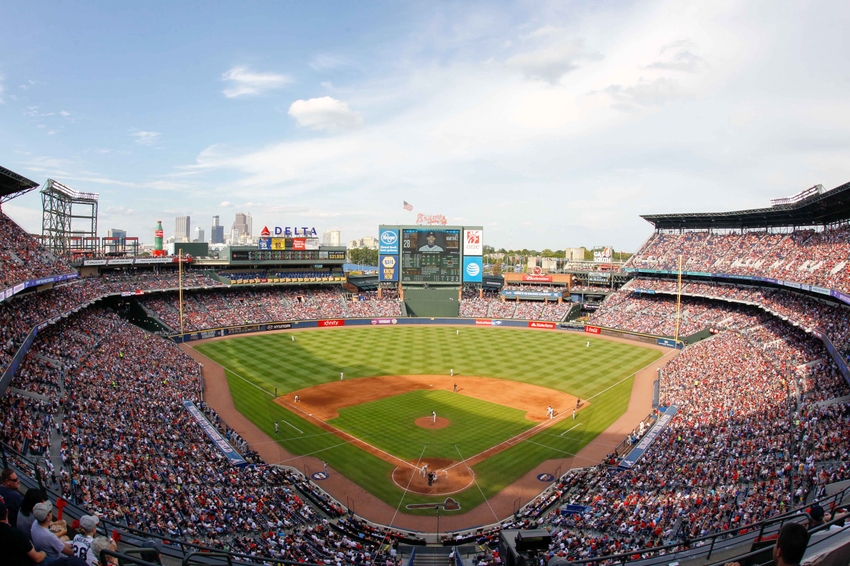 Terrapin Brewery to open taproom at Atlanta Braves' SunTrust Park
Tomahawk Take Editor's Note: Because….why not??  The new Terrapin Taproom at the SunTrust Park will not only be a great place to grab a brew, but it will also be a full service restaurant that will serve Fox Bros. Bar-B-Q.  Beer, Baseball, BBQ…can things be any better?  I'm extremely excited about the opening of the new entertainment facility and will be attending a game very early in the 2017 season.  Though, I may have to try the zip-lining prior to any adult beverages…but that will be next on the agenda.
The Athens, Georgia-based brewery is opening a taproom and "brew lab" adjacent to SunTrust Park, the new home of Major League Baseball's Atlanta Braves, which will open next season.

"To have the Braves behind us with their branding and their fan base, I'm very excited," said Brian "Spike" Buckowski, Terrapin's co-founder and vice president of brewing.

"I mean how many hundreds of thousands of people are going to be walking through those gates every year and will be looking at the Terrapin logo? It's a huge opportunity," he continued.
Braves pitcher Marksberry hospitalized in Florida
Tomahawk Take Editor's Note: A scary situation in the Atlanta Braves camp…Matt Marksberry is being treated in a Florida hospital for "severe dehydration".  Early rumors spread like wildfire that Matt had suffered a stroke and collapsed lung during the procedure, but we haven't received these exact words.  You never want to speculate about these stories and you don't want to trust social media these days, but Marksberry did tell us on Twitter on Monday that he "could use some prayers for my health".  He never said anything further, but that leads you to believe that something was going on.  For more on this story, see what Fred gathered about this situation.
Braves pitcher Matt Marksberry was being treated for severe dehydration in an Orlando-area hospital Wednesday after going in for a procedure unrelated to baseball.
A Facebook post from his brother Wednesday afternoon said that Marksberry was on life support. Others familiar with the situation said Wednesday night that the pitcher was unconscious but not on life support and that his vital signs were stable.
A Braves spokesman said Marksberry was being treated for "severe dehydration" and that HIPAA rules prohibited the team from divulging any further information. The rules are particularly restrictive since Marksberry's health situation was not baseball-related.
Turner Field transformed into nine-hole golf course
Tomahawk Take Editor's Note: How cool is this??  What a great usage for Turner Field now that the Braves won't be there any longer.  In the heart of Georgia, it will stay warm until December or January, so why not go play some golf?  No word is out right now about how long this will stay a 9-hole course, but you might want to get out to Turner and check it out soon.  As of late August, Georgia State's football team was still in line to play their home games at Turner Field starting in 2017.  The i's haven't been dotted yet for this agreement, but it's got to be close to a done deal since this has been the rumor for a while now.
Last year it was Petco Park in San Diego that got the nine-hole golf treatment.

This year it's Turner Field, home of the Atlanta Braves, that received the makeover, and it was nothing short of spectacular.

The good folks at Stadiumlinks transformed the iconic stadium into a 1,000-plus yard, nine-hole, par-3 course this past weekend, and from the photos making their way onto social media, it's probably safe to say people had a good time.
ICYMI: Turner Field was turned into a nine-hole golf course this weekend pic.twitter.com/w5GyTKf0Ad

— Darren Rovell (@darrenrovell) October 17, 2016
More from Tomahawk Take
This article originally appeared on