Atlanta Braves News: The Morning Chop, Shop Braves, Sean Rodriguez a "Win-Win"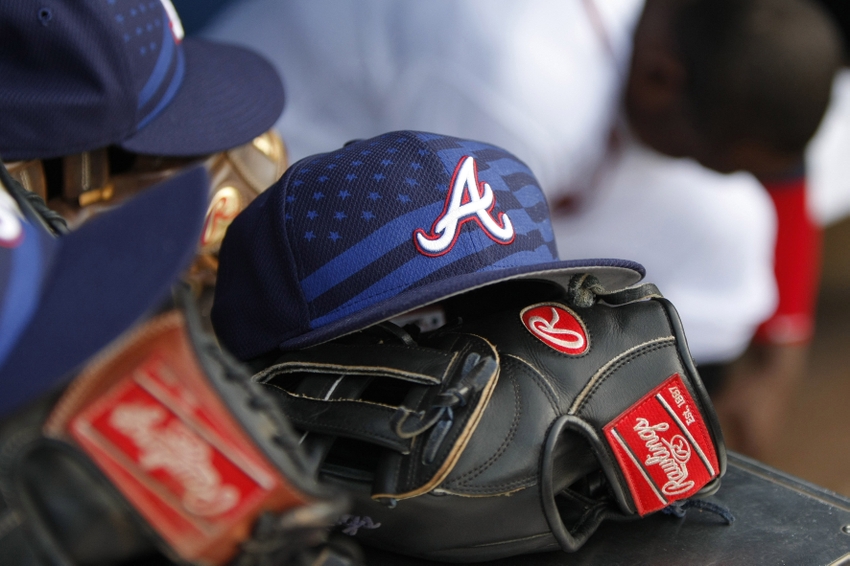 Atlanta Braves Acquisition Of Sean Rodriguez A "Win-win" Move!
Tomahawk Take Editor's Note: Rodriguez kind of went under the radar this offseason.  He was with the Pittsburg Pirates and he had a great 2016 season, but this offseason wasn't talked about much.  The Braves saw a guy that can help in many different positions and will be another right-handed bat.  It's strange how many lefties the Braves had and how they struggled from the right side of the plate.  Rodriguez will bring in veteran leadership, a guy that plays every position except for catcher and pitcher and a good bat whether it will be off the bench or filling in at a position.  Have to love this move…it's organizational depth and if someone goes down, we've got someone to step in.
The Atlanta Braves added one of the most versatile players in baseball on Thursday as they signed Sean Rodriguez from the free agency.

Rodriguez reportedly agreed on a two-year deal with the Braves worth more than $11 million with pending physical according to Ken Rosenthal. He will get a $1.5 million signing bonus and will earn $5 million per year.

The veteran played for Tampa Bay Rays and Los Angeles Angels but he played his best offensive career last season with the Pirates as he batted .270 with a .349 on-base percentage to go with 18 home runs and 56 RBIs in 140 games.
Braves showing patience to spend money
Tomahawk Take Editor's Note: What the Braves front office and John Coppolella are doing this offseason is pure gold.  They're waiting, stalking and pouncing when the time is right.  Coppy is known for doing things fast.  When he sees something in his favor, he goes after it.  This offseason, it's been a little bit different (a little bit).  Even though other teams are adding players, it seems as though the Braves are the only ones doing so.  So far, and we're not even in December yet, the Braves have signed three starting veteran pitchers (R.A. Dickey, Bartolo Colon and Josh Collmenter), a catcher (Tuffy Gosewisch) and now a super utility guys (Sean Rodriguez).  Could these names be "higher profile", sure, but Coppy looks at all characteristics and not just one stat.  He's not going to overpay, he's not going to bring in someone to hurt the locker room, he is going to find the best players to help this organization — and I think he's done that so far this offseason.
It's always interesting to watch baseball teams that have money to spend in an offseason. They are usually the first ones to contact free agents, to spend money and make huge investments.

And they can occasionally be the team that regrets their decisions.

The Braves had money to spend this winter, still do as a matter of fact. But thankfully, they don't have as many needs as most last place teams. And they have reinforcements on the way that may be better long-term investments.
Atlanta Braves Shop
Tomahawk Take Editor's Note: Today is the day to SHOP!  If you're like me, there's no way I'm heading to the mall today.  Instead, I'm going online because I'm finding just as great of deals there.  If you're in need of stepping up your Braves gear, jump over to the team store where everything is 20% off and they're offering free shipping.  Don't need Atlanta Braves gear?  How about Gwinnett Braves — they are offering 50% off everything on December 10th at the team store.  Gear up!  It's not often they give percentage off.
Shop authentic Atlanta Braves merchandise at MLB Shop. Commemmorate the final season at Turner Field with officially-licensed Braves gear for every fan. We have player jerseys, the best selection of locker room apparel, collectibles, and much more. Whether you're doing The Chop in the stands or watching from afar, we're your source for all the great Braves merchandise your proud fanbase needs. Choose your favorite style of hat, get accessories for your home, decals for your car, office supplies for work, even outdoor gear for your lawn or the golf course. Find all that and more right here on the official online store of the Braves at MLB Shop.

The Braves boast a proud history — from Boston to Milwaukee to Atlanta. Shop for collectible memorabilia of Braves legends like Hank Aaron, Dale Murphy, and Warren Spahn. Honor Atlanta's historic decade of dominance with throwback gear for Greg Maddux, Tom Glavine, John Smoltz, and Chipper Jones. Rep your favorite current Brave — star 1B Freddie Freeman, ace Julio Teheran, Nick Markakis, Matt Kemp, heralded youngster Dansby Swanson, and more. Help usher in the next era of Braves baseball and fill your fan collection with the top gear around and cheer on your Braves in style.
This article originally appeared on