Atlanta Braves News: The Morning Chop, Matt Marksberry Update, A Ridiculous Trade Proposal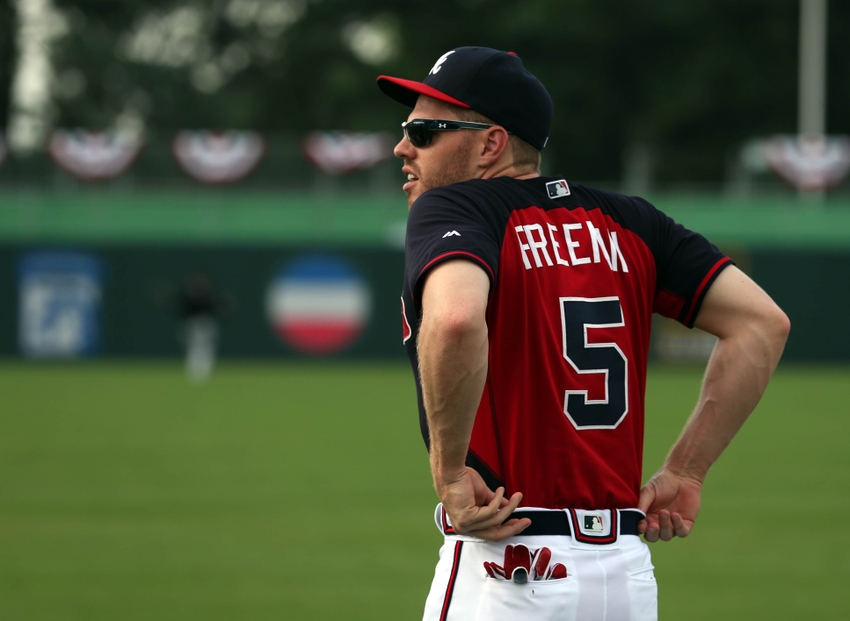 Are The Atlanta Braves Putting Age Before Beauty?
Tomahawk Take Editor's Note: I don't think the signings of R.A. Dickey and Bartolo Colon were just an effort to sell tickets in 2017.  Is it a small reason?  Yes, you have to remember it's a business.  But I think the main reason is these guys are inning eating veteran pitchers who have been through the highest of highs and the lowest of lows.  They can for one, teach our young pitchers in and out of the locker room and two, help this team win right now.  Many different opinions out there about these two free agent adds, but I'm in favor.  We paid a little much for Colon, but we had the money.  
The Atlanta Braves have hit the ground running in baseball's young offseason. Team president John Hart added veteran knuckleballer R.A. Dickey on a one-year, $7.5 million deal yesterday and now Ken Rosenthal of Fox Sports is reporting that another veteran right-hander in Bartolo Colon has been added on a one-year, $12.5 million deal.

It's certainly an interesting method that Hart is using this winter. Atlanta will open play next season at SunTrust Park, a new $622 million stadium located in the northwest Atlanta neighborhood of Cumberland, and adding marquee names to the roster was certainly necessary in order to attract fans to the park. After all, the Braves did finish last in the National League Eastern Division in 2016 with a record of 68-93 and that roster alone wasn't going to be enough to sell tickets.
Miguel Cabrera on the trade block should the Atlanta Braves pursue a trade?
Tomahawk Take Editor's Note: In one of the dumbest articles I've read in quite a long time, they suggested the Braves dump the farm AND Freddie Freeman to acquire Miguel Cabrera from the Tigers.  HOLY COW, NO!  How would this help in any sort of way?  The 33-year-old Cabrera is still one of the games best hitters, but give me Freeman and our prospect any day of the week.  I can see a trade happening this winter, but this speculation is far from what I was thinking.  It would go against everything the FO has done in the past two years.  Freddie will be like Chipper and retire a Brave for life :).  Look at the family below, he's not going anywhere!
So as I put up another trade scenario for the Atlanta Braves I must also begin to look at how much are the Braves willing to roll the dice and how much they are willing to spend in the open market.

I got to thinking (again) that the Braves superstar player Freddie Freeman may have to eventually become a sacrificial lamb to keep Atlanta on the right path to rebuilding a competitive team in the National League.

Miguel Cabrera is on the market in Detroit and the Braves have to pieces to acquire him, but would they part ways with Freeman and maybe a couple of prospects.
It was a family affair this morning at the Uggla's for Winter's 2nd… https://t.co/o6STkp2fZf

— Chelsea Freeman (@chelseafree5) November 5, 2016
Twitter
Tomahawk Take Editor's Note: Three weeks ago, Braves relief pitcher, Matt Marksberry went into the hospital for stomach issues.  Moments later, he had a seizure and put into a medically induced coma.  The boy is a fighter and he's alive and healthy today.  Saturday morning, he gave an update on his health and how he was doing since that very scary day.
The human body is amazing. 3 weeks ago I was in a coma. Now I'm lifting and sprinting . GOD is great. #won'tgivein #nopity

— Matt Marksberry (@SirLEFTYDuro) November 12, 2016
This article originally appeared on