Atlanta Braves News: The Morning Chop, Kate Upton Blasts MLB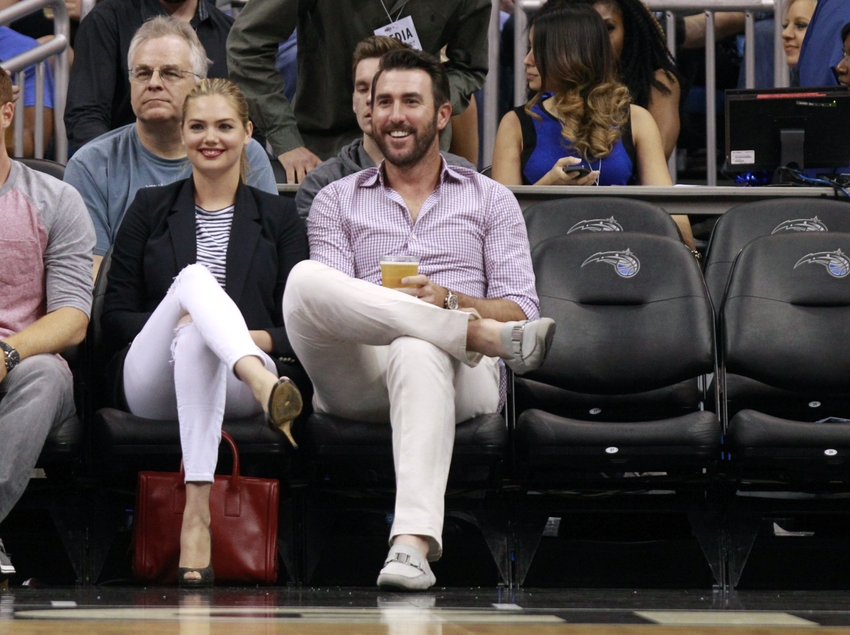 GM Coppolella says Braves hope to add yet another starter
Tomahawk Take Editor's Note: It could be soon, it could be later….we never know when Coppy is going to strike!  Atlanta Braves General Manager is very unpredictable with these trades/signings that he's made over the past few years.  The rumor mill has been stirring the Chris Sale to Atlanta tale for a few days now, but so far nothing out of the Braves camp about this.  Rumors get started from anywhere nowadays so we can't trust what we see on twitter, but they are always fun to read and think about…or even make your team in MLB The Show.  I do think the Braves will add another starter before Spring Training 2017…who that will be is anyone's guess.  It could come via trade or just a veteran signing who we could possibly flip during the first half of the 2017 season.  Whatever the case, we do know that Coppy never sleeps or takes a break!
The Atlanta Braves may not be finished with the dramatic overhaul of their rotation.

General manager John Coppolella told The Associated Press on Wednesday he hopes to add another starting pitcher, even after agreeing to deals with veteran right-handers R.A. Dickey and Bartolo Colon last week.

"We would like to add another starter if possible, but that will be more a function of market factors than any other factor," Coppolella said in a text message.
Rick Porcello has funny response to Kate Upton, Verlander
Tomahawk Take Editor's Note: If you missed the tweets by supermodel Kate Upton last night, you missed a pretty good laugh.  After Justin Verlander, Kate's boyfriend, didn't win the AL Cy Young Award Miss Upton took to twitter to share her feelings.  She does have a point with the two writers you didn't even vote for Verlander.  The 33-year-old did have a fantastic season in Detroit going 16-9 with a 3.04 ERA in 34 starts.  Going into the voting, I didn't think Verlander had a shot at winning this, but he did have a great season.  Kate thought otherwise tho…here are her tweets…
Hey @MLB I thought I was the only person allowed to f*** @JustinVerlander ?! What 2 writers didn't have him on their ballot?

— Kate Upton (@KateUpton) November 16, 2016
He had the majority of 1st place votes and 2 writers didn't have him on their ballots?!! can you pick more out of touch people to vote?@MLB

— Kate Upton (@KateUpton) November 16, 2016
Sorry Rick but you didn't get any 1st place votes? you didn't win. #ByeFelicia @MLB keep up with the times and fire those writers

— Kate Upton (@KateUpton) November 16, 2016
Porcello won the award despite finishing with fewer first-place votes than Verlander (14 vs. 8) largely because he was on 18 second-place ballots, while Verlander was second on just two. Two voters left Verlander off their ballot entirely, which helped Porcello edge out the Tigers ace in overall points 137-132.

Porcello is too busy drinking wine to worry.

"No. I honestly don't care," Porcello told the Boston Herald's Evan Drellich when asked if he cared about Upton's reaction. "I'm not the one that made that decision as far as who wins the Cy Young. All I know is I've got a lot of people around me right now that I love very much and have been instrumental in my success in getting to this point, and on top of that we've got some really good bottles of wine that still need to be drank. There's not really a concern in my mind."
Bleacher Report had a pretty solid tweet about this…haha
Reading @KateUpton's timeline like… pic.twitter.com/8A0u234aQe

— Bleacher Report (@BleacherReport) November 17, 2016
Look at all the eyes…LOL!
Justin seemed cool about this situation tho, he's definitely got himself a keeper that sticks up for him…
Just want to say thank you to all the @officialBBWAA who voted for me.

— Justin Verlander (@JustinVerlander) November 17, 2016
And Noah Syndergaard even chimed in…
It's OK Kate…I only got 4 votes…..total. Nobody likes me 😭https://t.co/NVkQvZ7sKu

— Noah Syndergaard (@Noahsyndergaard) November 17, 2016
This article originally appeared on