Atlanta Braves News: The Morning Chop, It's All About The Pitching, Bartolo Colon?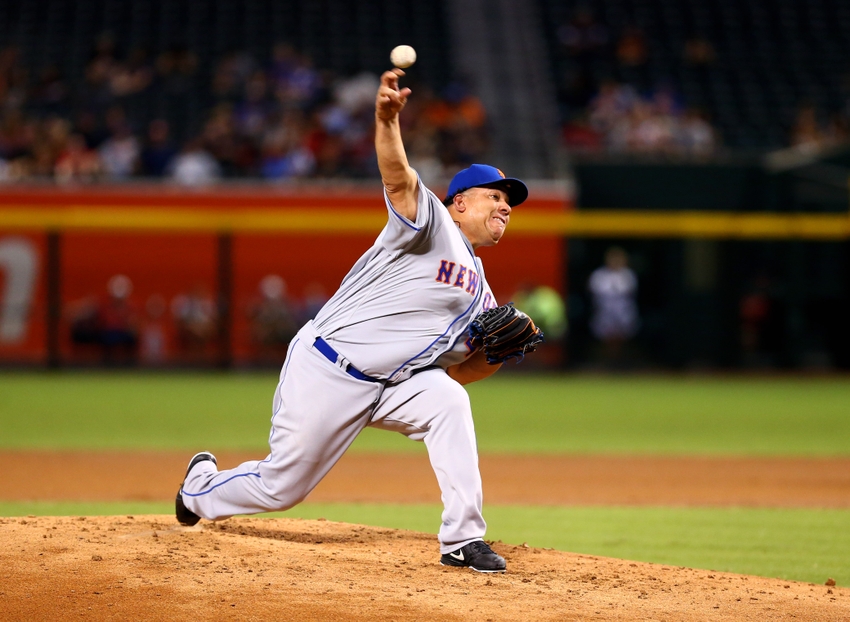 Braves being aggressive in pursuit of starting pitchers
Tomahawk Take Editor's Note: It's been known for a while now that the 2016-2017 offseason will be a pretty busy couple of months for the Atlanta Braves organization.  Well, the time to start getting busy is now.  The 2016 Winter Meetings begin on December 4th and go through the 8th.  Many trades are finalized during these meetings or at least discussions start/end.  This year, these meetings will take place at National Harbor, Maryland in the Gaylord National Resort & Convention Center.  Have the opportunity to go?  Take it…and let us know inside details, haha!  Braves will be looking for starting pitching this offseason and could sign two additional veteran starters.  Also, catching and bench spots will be looked for during this offseason.
If it were up to the Braves, they will have added more starting pitchers via trade or free agency when the General Managers meetings are completed late Thursday morning.
"It's a situation where we've been aggressive because we've got so many starting-pitching needs," said Braves general manager John Coppolella, who said when the meetings began Monday that adding starting pitchers was priority one, two and three for his team. "We're trying to push the issue on some key trades or free agents.
"Obviously it takes two to tango, and we don't have anything yet, but we're going to continue to search. We've made progress on a number of fronts. We've still got some work to do. We've got some meetings set up (Wednesday) afternoon both with teams as well as with agents, and we hope to continue making progress."
Braves hope to act fast, avoid overspending
Tomahawk Take Editor's Note: You won't find many great free agent starting pitchers this year, so the Braves will have to look for a diamond in the rough.  They will do their homework to find the best fit for our rotation, the locker room and the organization's direction.  I was surprised when I saw Mark Bowman, Braves beat writer, tweet out the name Bartolo Colon as one the Braves are interested in.  When I first saw the 43-year-old's name on the free agent list a few days ago, I thought to myself it wouldn't be a bad signing…he eats innings for breakfast.  If the Mets decide to go in a different direction, look for the Braves to potentially swoop in to sign the big guy.
The Braves are attempting to guard against overspending for any of the starting pitchers on this year's relatively thin free-agent market. But given the fact they are just one of many teams attempting to satisfy this specific need, they know it might be prudent to act quickly.

"We've been aggressive because we have so many [starting-pitching] needs," Braves general manager John Coppolella said. "So we're trying to push the issue on some key trades or free agents. Obviously, it takes two to tango and we don't have anything yet, but we're going to continue to search."

Given that the free-agent market opened on Tuesday, the Braves will have to be patient while keeping tabs on R.A. Dickey, Doug Fister, Edinson Volquez and some of their other potential targets. But at the same time, they want to remain diligent to guard against having to choose from the remains of an already thin market.
The Braves have maintained interest in Colon, but it still seems his preference is to remain with the Mets https://t.co/SlRZPqiPhh

— Mark Bowman (@mlbbowman) November 10, 2016
Atlanta Braves RHP Josh Collmenter agrees to one-year deal
Tomahawk Take Editor's Note: Remember back on September 29th we said Collmenter would be pitching for a 2017 contract?  Well, that night he went seven innings, gave up six hits, one run, no walks and had four strikeouts.  That, along with his other two starts for the Braves in 2016, got him a one-year deal and $1.2 million to stay in Atlanta.  This move has potential to have many different options.  Collmenter could be one of our starting pitchers if we don't sign a couple more, he could come out of the bullpen, or the Braves flip him this offseason to a another team with pitching needs.  Collmenter should late last year that he can still pitch in this league and maybe the Braves and John Coppolella do their best sales job on him.  We'll see, but we do know this offseason is one to keep your eyes on.
The Atlanta Braves and right-hander Josh Collmenter agreed on a one-year, $1.2 million contract Wednesday, avoiding salary arbitration.

The deal includes the potential for an additional $1.2 million through incentives.

Collmenter, 30, was 2-0 with a 3.70 ERA over 19 innings in three starts with Atlanta, his third team in 2016. The Braves acquired Collmenter from the Chicago Cubs for cash considerations on Sept. 14.
More from Tomahawk Take
This article originally appeared on